Speero Tackle Modular Bait Bag
Carp angling's newest luggage brand has arrived with a bang...
Speero are a new British-based luggage and clothing brand created by two designers with over 50 years of carp-angling experience between them. Speero have arrived with a bulging range of new kit for the modern carp angler including plenty of innovative luggage ideas and a clothing range. It's the luggage that's caught our eye this month, so let's take a closer look at this new kid on the block.
A crucial part of the Speero range is the company's Modular Clip-On System, which incorporates a number of different luggage items. Each item has clipping points at all four corners, allowing the angler to stack and connect different bags depending on what type of gear they need for each session.
The system eliminates the need to unpack and repack bags for specific trips - just grab the bags you need and attach them with the tough nylon clips. These are all adjustable so you know everything is aligned and won't shift as you carry your gear to the swim.
The Modular Bait Bag is available in either Green or DPM camo and houses all the bait you would typically need for a session. The main compartment can hold a hefty 12kg of boilies (or accept Speero's Small and Medium Bait/Cool Bags), while the outside of the bag is festooned with zip-up pockets for accessories and bait tubs. There are four narrow pockets on the front of the bag which are ideal for carrying pop-ups or bait glugs, while two larger pockets are located at either end. This gives the Modular Bait Bag a distinctive look and allows you to reach for your required baits with ease.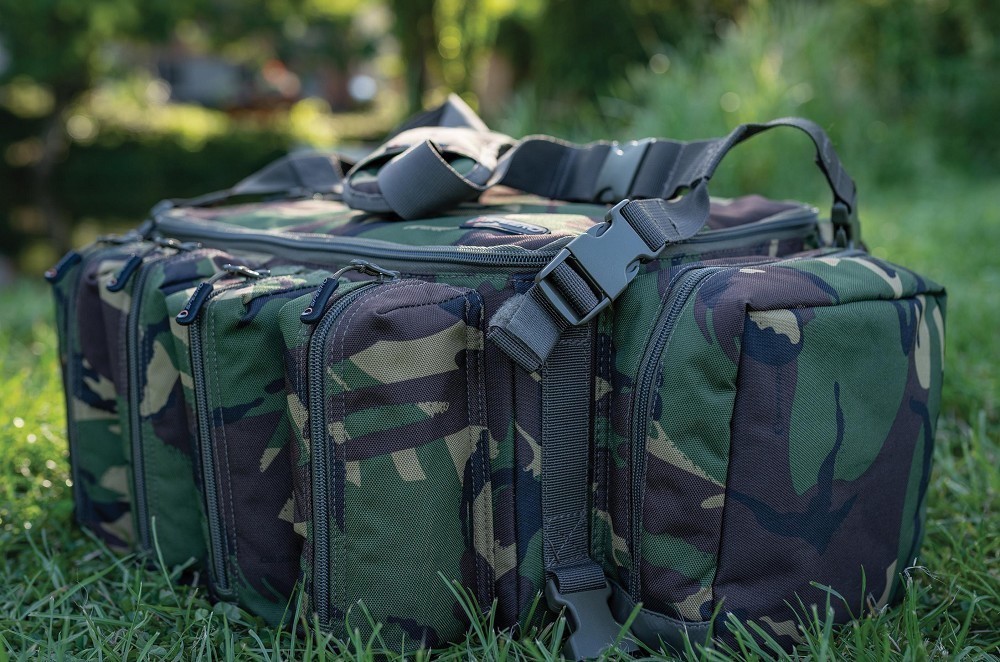 Like the entire range, the Modular Bait Bag is available in Green or DPM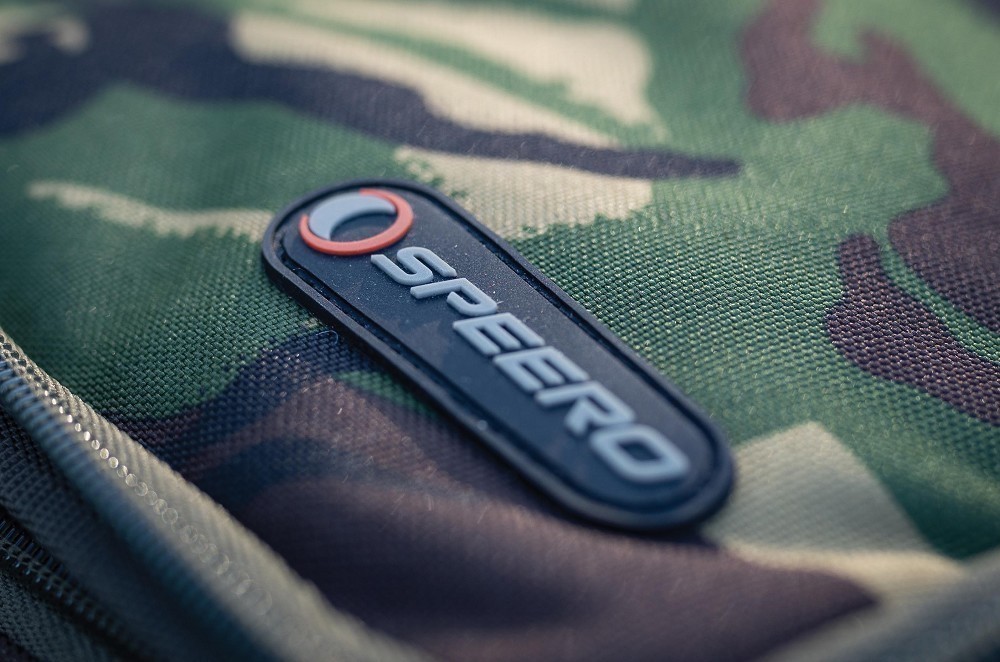 Speero: the new name to the angling bloc but the two guys behind the brand have over 50-years experience
The bag is made from a 600D Cordura material with military-spec zips, a heavy-duty base on both the main compartment and each external pocket, plus a wipe-clean internal lining. It has reinforcement on stress points, a multipoint ergonomic carry handle/shoulder strap and a thermo cooling system to keep your bait fresh.
Among the Speero items that can be clipped on to the Bait Bag to add to your carrying capacity are the Modular Clip-On Cool Bag and the Standard Bag. Both are the same size at 35cm long, 26cm wide and 13cm high, and both are available in Green or DPM camo.
The Cool Bag is the perfect place to store your food, or an additional 5kg of bait. It has a thermo cooling system and military-spec zips. The standard bag is fully padded but without the cooling system, and both are made from the same 600D Cordura material.
This interconnected range also includes Speero's Small and Medium Bait/Cool Bags. These are the bags that can slot inside the main compartment of the Modular Bait Bag and, as the names suggest, come in two different sizes. The Small version holds 1.75kg of bait, or a smaller selection of food. The Medium version has space for 3.5kg of bait or food. Like the rest of the range, both are available in DPM camo or Green and both are made from 600D Cordura material, have military-spec zips, a wipe-clean heavy-duty base, a thermo cooling system and a wipe-clean internal lining.
speero.co.uk
Price Guide:
Modular Bait Bag £84.95
Modular Clip-On Cool Bag £29.95
Modular Clip-On Standard Bag £23.95
Bait/Cool Bag Small £13.95
Bait/Cool Bag Medium £17.95