Speero Tackle Sirius Tech-Lite Jacket & Trousers
Speero flirted with us with luggage, now they're making a pass with outer wear clothing and it's sure working...
Speero might be a new name in carp fishing not yet a year old, but there is a wealth of experience behind the scenes at this company and they certainly aren't hanging around when it comes to unveiling quality new products. We have already inspected the luggage in previous reviews, and now it's time for some of the clothing range to shine. The two products here form part of the Sirius Tech-Lite range, providing waterproof outerwear at very attractive prices. Let's make ourselves comfortable in this jacket and trousers…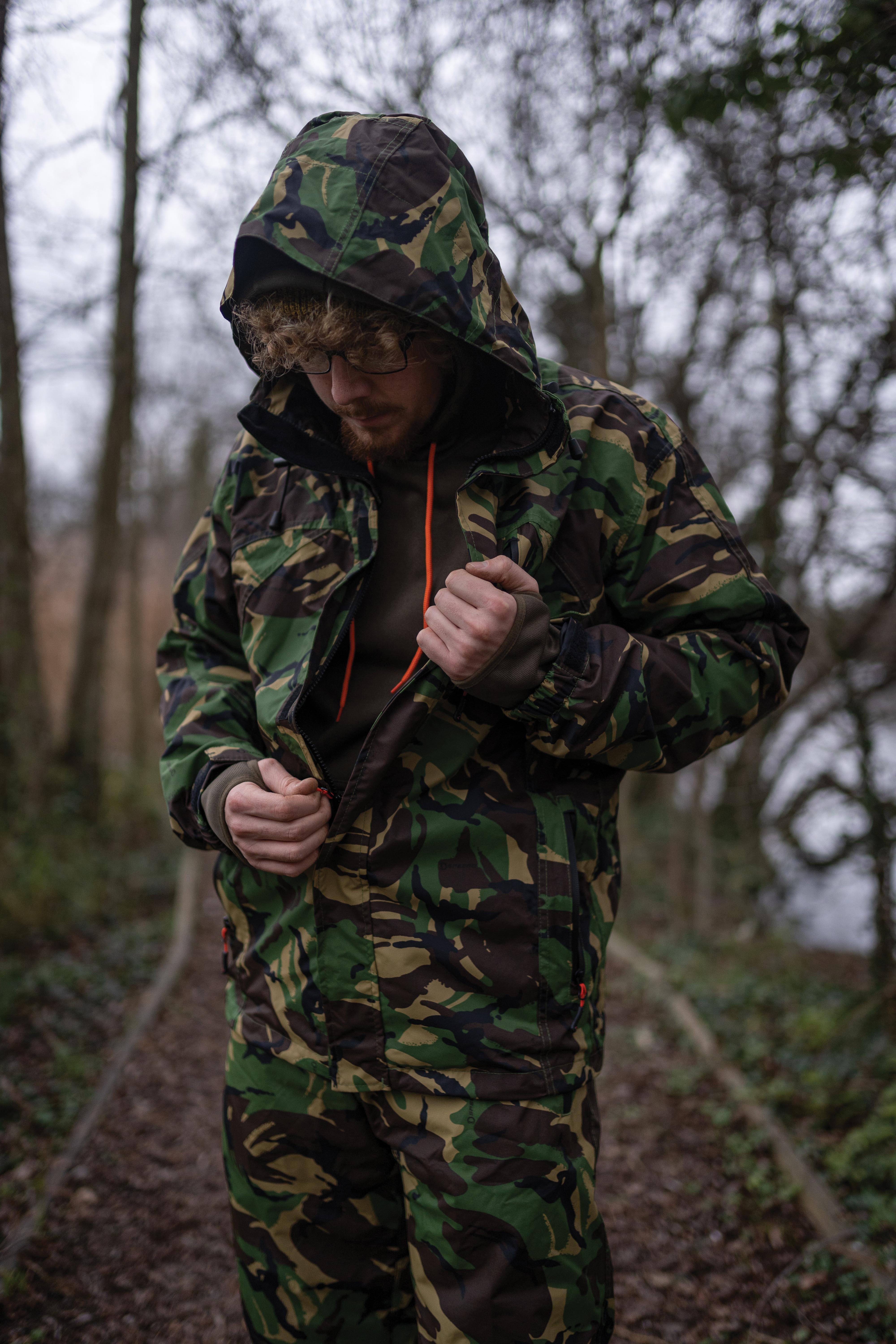 The Big Questions
That's some juicy-looking camo…
It sure is. As with their luggage, Speero have paid close attention to getting colouration just right, and these two items leap out and grab you - if camo is capable of such a thing!
But is it all show and no go?
Thankfully not. These garments are packed with features. Both the jacket and the trousers are made from 100-per-cent Taslon nylon with a mesh lining to make them lightweight but windproof. They are both waterproof, with a 5,000mm hydrostatic head and a 3,000mm breathability rating to keep you comfortable even as you warm up.
That jacket looks 'just right', doesn't it?
The tailored cut makes it fit with ease and comfort, but you can also tweak elements of it for further refinement. The hood is fully adjustable with an elasticated drawcord and a hook-and-loop tab, while the cuffs are also adjustable in just the same way. The hem can also be pulled tight with an elasticated drawcord.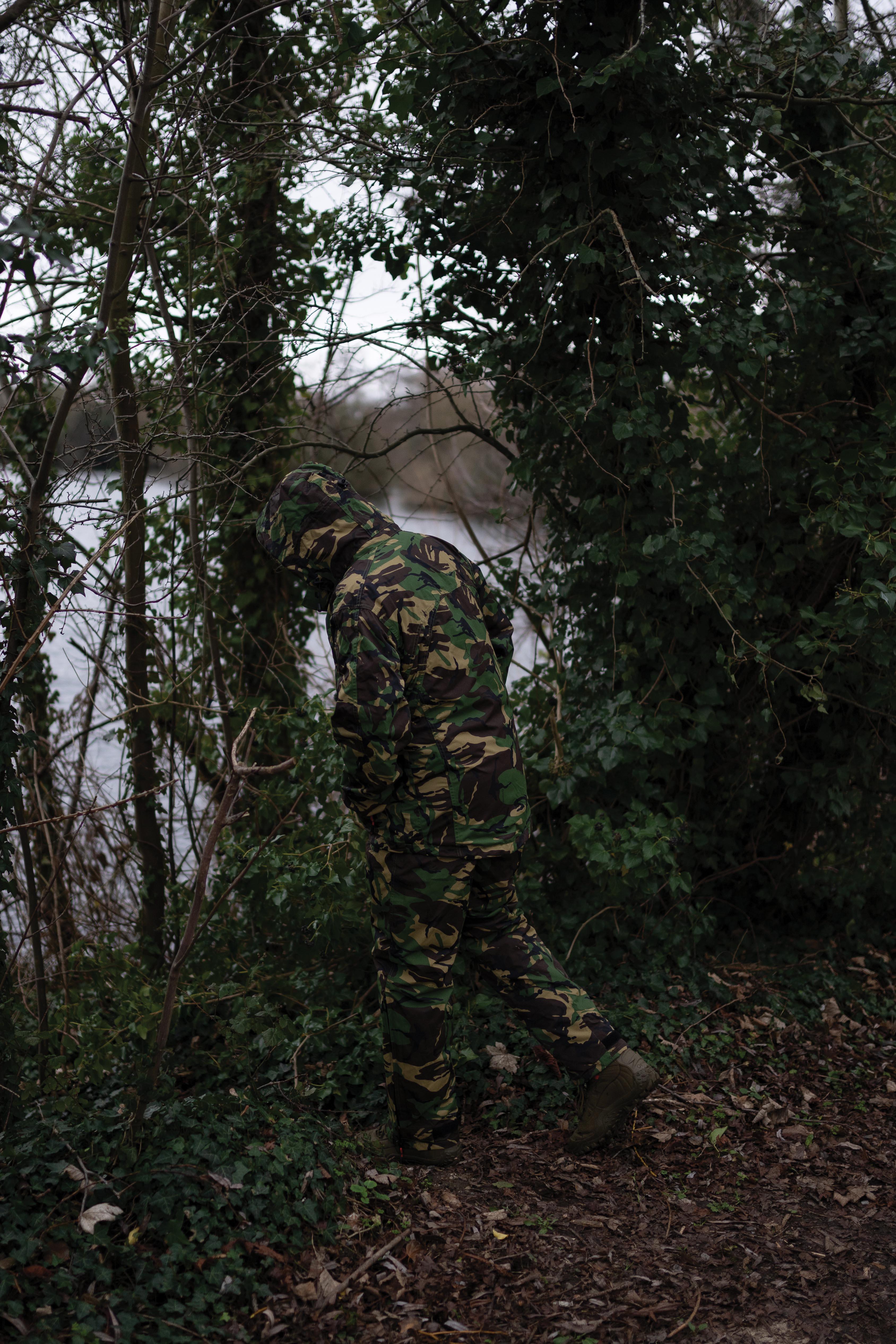 I spy a few pockets…
Not much gets past you. The jacket has two lower pockets and a chest pocket. The zips are all weatherproof, so the contents of these pockets will be safe from the elements. The main zip is also weatherproof and hidden behind a wind baffle to stop any draughts getting through to your under layers.
Any more zips?!
There are, as it happens! Under each armpit area are vents that can be unzipped to help you cool down quickly after a period of exertion – like carting a barrow along a muddy path.
How about the trousers?
The Sirius Tech-Lite trousers also feature hip pockets on either side with weatherproof zips just like those found on the jacket. You also get extra protection from a second layer in the shin area and hook-and-loop adjustment on the ankle cuffs. Zips at the feet end are also in place to make these trousers suitable for wearing with boots.
And now you're going to tell me just how much all of this costs, right?
Well, yes, but you might be surprised. In a good way. The trousers have a recommended retail price of just £45 while the superb jacket is just £72, which is pretty incredible given the fit, finish and features crammed into both items. Oh, and we almost forgot to mention it comes in all sizes: Small right through to XXXL.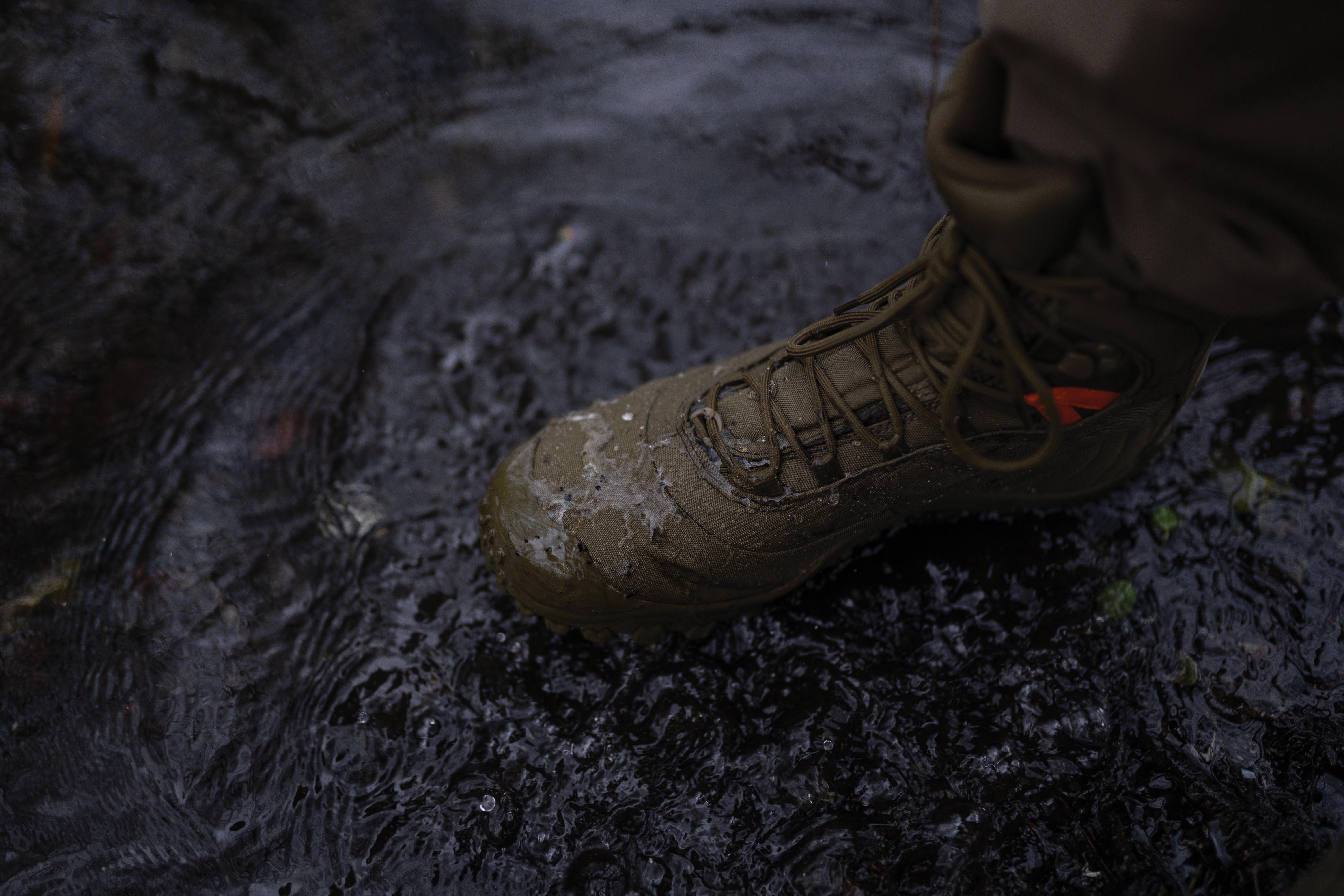 WE'RE TESTING RIGHT NOW
For big lakeside hikes and winter expeditions, you need footwear that provides support on rough terrain and protection from the cold. The new Alcor Boots from Speero checks both boxes: its slim outsole keeps your foot closer to the ground for stability, and its honeycombed insulation traps in heat. On-sale now, priced £85.00.