Speero X Monkey Climber Collab
Anglo-European collaboration is still alive and well!
Luggage manufacturers Speero have only been on the scene for a couple of years, but their arrival has been positively received across Europe. That impact has now led to a link up between the British brand and cult Belgian magazine Monkey Climber. The partnership has yielded five products—an elasticated rod protector, a bundle of pouches and a gas canister cover. All of them have been given a special 'flecktarn' pattern—which has military roots but is unique in the angling world—plus Monkey Climber's iconic mascot logo.
One of the products is completely new to Speero, and that's the Hookbait Pouch, which has a clear window so you can easily identify which hookbaits are inside if you write on their lids. This might just help some of you hookbait hoarders to take only what you need for a session!
The other pouches available in this new pattern come in a range of sizes and can be used for storing leads, accessories and any other odds and sods that need storing away.
If you are already familiar with Speero's output you'll know they are sticklers for quality, and the same hard-wearing materials, quality zips and wipe-clean bases have been used across this new range.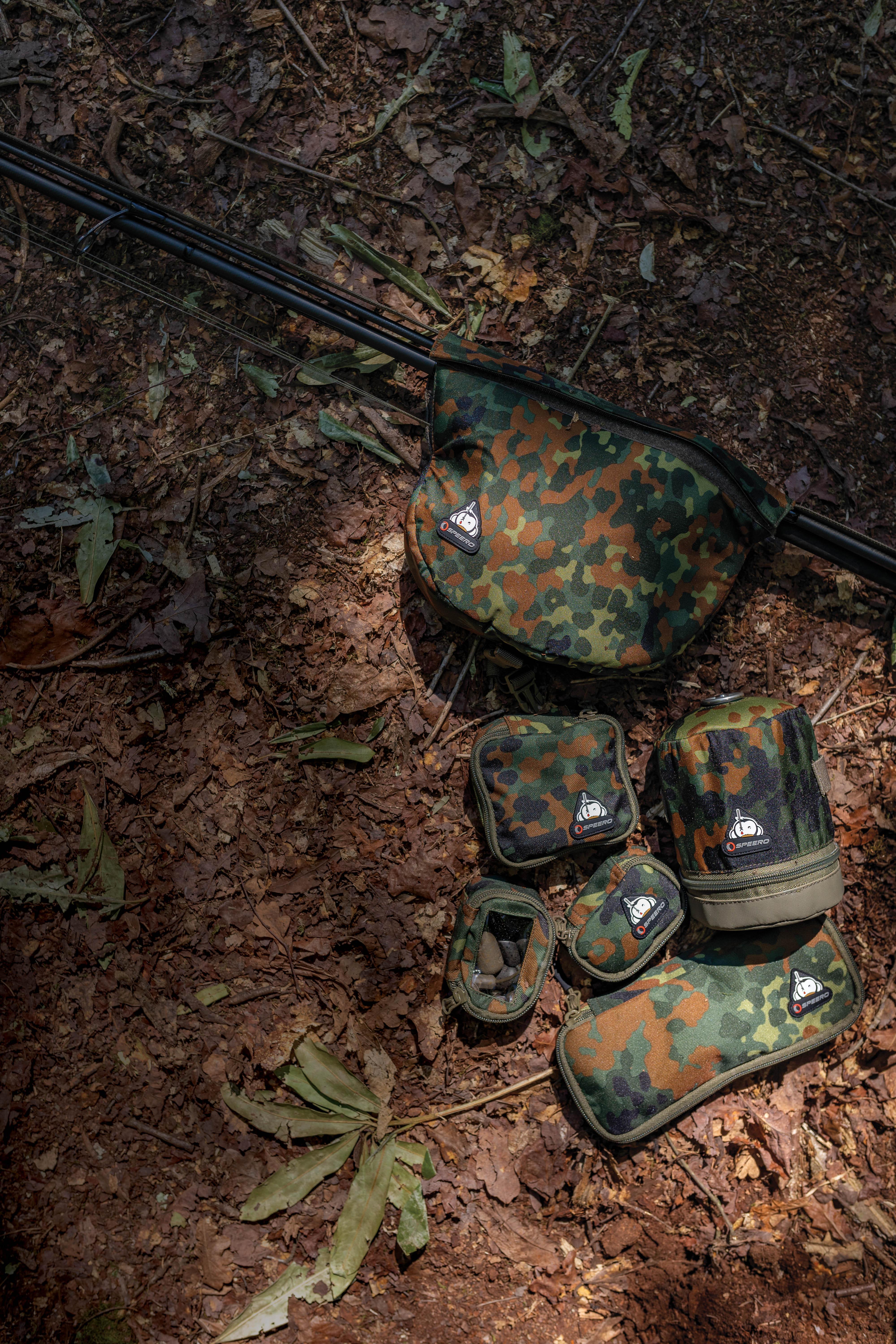 A quick Q&A with Speero's Ross Tierney
So how did the MC/Speero collab come about?
"After many conversations with Gio at Monkey Climber, he was all in for the idea of a joint venture, seeing as the Speero range appeals to a range of anglers. We then decided we needed to go a little 'off piste' with the collab and this is where the Flecktarn pattern came in. We looked at a few different styles and decided that this pattern was the best suited."
What are the key features on this new range?
"It's all about the collaborative logo and that flecktarn material. We took a few of our current and standout items and translated them into the range you see before you. It definitely adds a nice 'carpy' touch to anyone's luggage stable."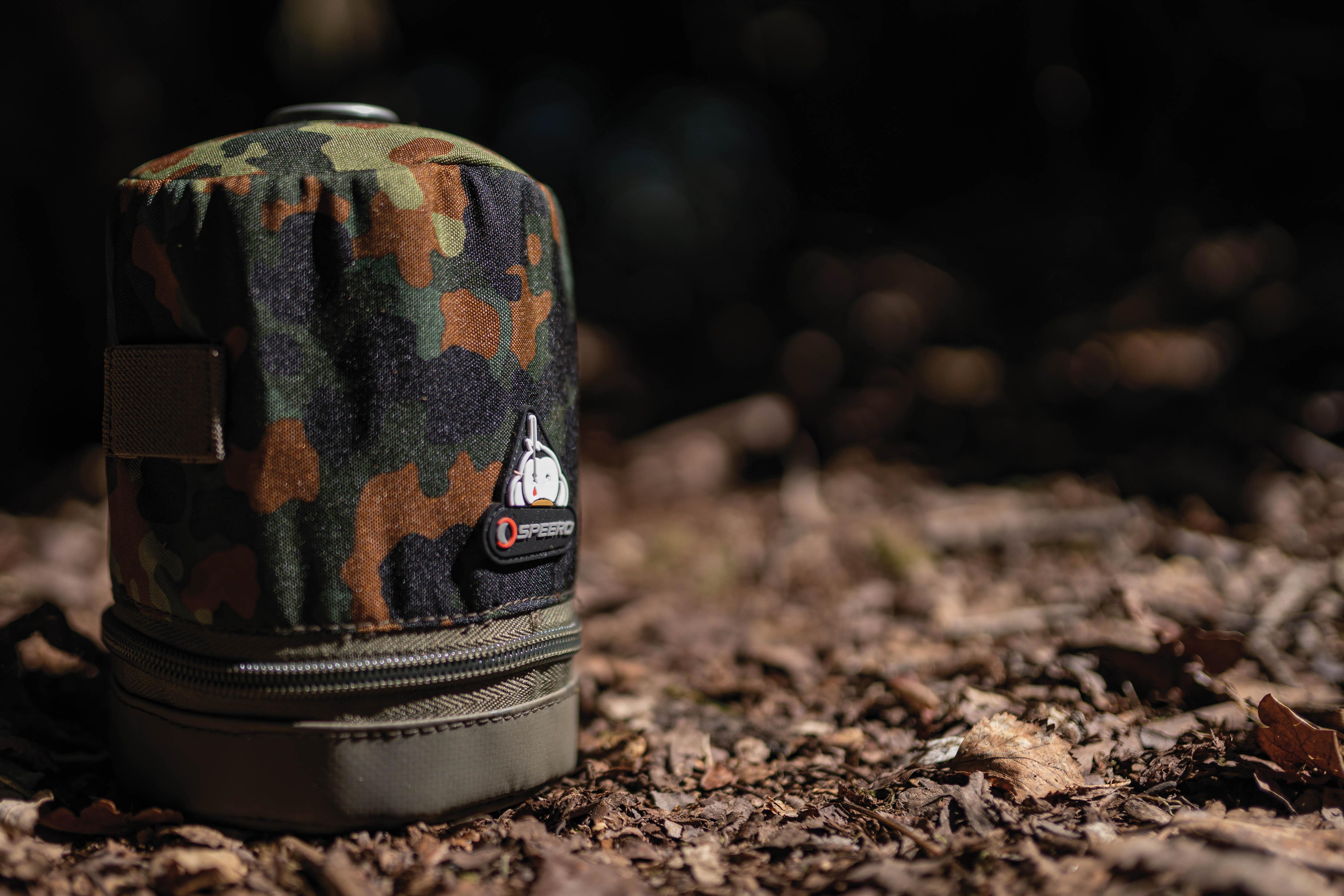 Who came up with the branding?
"The branding came about through many discussions with Gio. We wanted a logo that perfectly personified the collaboration, and the design fits perfectly. We love the design of the Monkey Climber logo, what with its uniqueness and the awareness that it has gained over the past few years. We wanted to go for something joint rather than have two separate logos. As with all of our luggage items, we work with the best quality materials, be it zips, seams, the denier of material, as well as the wipe clean base. In terms of where the camo pattern, this is a strange one: as Speero is bolstered by a military-based company, we had many swatches of camo pattern to work with. We then came to the realisation that there's no other Flecktarn pattern within the
angling market."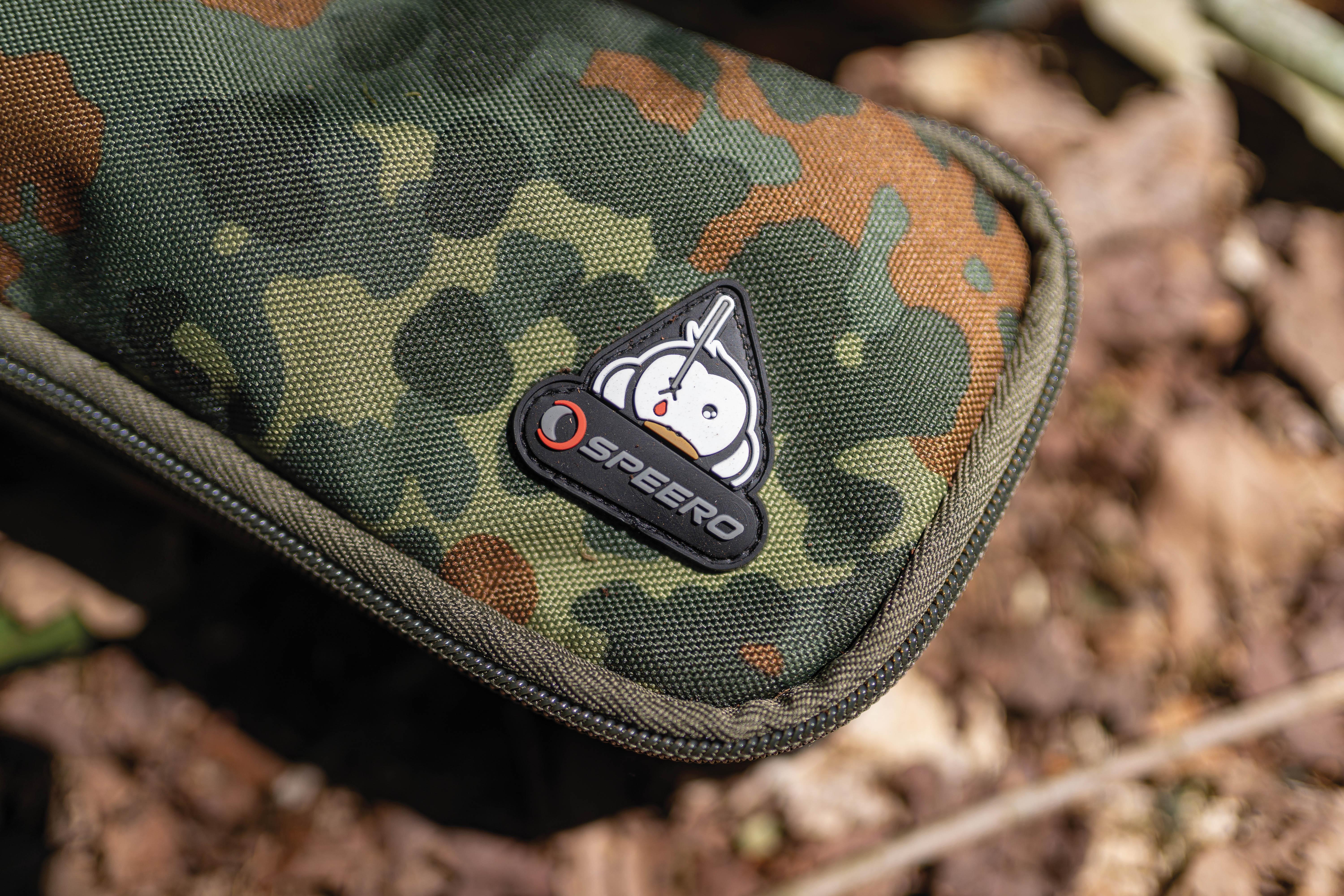 What are your favourite pieces from the range?
"The fond favourites of the range are the Reel Pouch System and the Hookbait Pouch. The former has always been a great product, and in the Flecktarn, it makes it so much more appealing. This system also comes into its own if you'd like something a little different to store your rods in, whether it be a spod and marker, or if you have more than one set of rods. The Hookbait Pouch forces your hand to cut down how many pots you take with you. It's also easy to clean with the addition of the wipe clean inner, although it doesn't mean you just have to store hookbaits. The good thing with the clear lid is that you can write on the lids of your hookbait pots so you can see what's what—this speeds things up a little if you need to get the rods out quickly or just to make life easier."