Sportex: 70s Years Of Excellence
'There's nothing in the world to compare to a SPORTEX rod,' states the website, so we quizzed Christian Rademann, the company's Manager Export, to find out why…
Christian, whilst a large percentage of our mature readership will know the Sportex brand very well, can you give us an overviewof the company for our younger readers?
"In 2019 we celebrated our 70th anniversary.

1. The focus of Sportex has always been the blank of a rod; it's at the heart of what we do. The blank is absolutely what defines the character of a rod, and today it's still the only thing that can make a difference. All other rod components are available to everybody, which leaves no opportunity for creation of a finished product with recognisable and unique features

2. Our honey-coloured fibreglass rods were famous all around the world. Today we still receive photographs and requests from Argentina, Brazil, Australia, Europe… everywhere!

3. The development of hollow blanks (previously blanks were produced solid) made from fibreglass in the early 50s was down to Sportex.

4. In the '70s and '80s we supplied blanks to a large part of the rod-building industry all across Europe, but especially the UK (N.B. This isn't a service we now offer).

5. The 70s represented a time of quick and multiple advancements in rod building; carbon fibre started to find its way into rod building, first reinforcing blanks made from fibreglass and later in blanks made from pure carbon. An important advancement in all of this was achieved when Sportex was the first to use epoxy-based resins instead of polyester to melt together the carbon compound.

6. Blanks made from Kevlar in late '80s.
7. Carbon composite reinforced by Zylon fibres in 2010.

8. Helicore using nanoresins in 2012.

9. First heptagonal (heptacore) carbon blanks in 2018."

"Certainly, some of these products retail at prices that aren't suited to the mass market, but a restless quest for new materials, techniques and ideas drives Sportex's blank technology. This has had a strong and lasting impact on our entire product range of approximately 500 different rods for carp, predator, coarse and sea fishing. Lots of products are highly specialised and are built purely to increase the joy of an angler that follows his, or her passion. The word 'Sportex' means looking beyond limitations of material and performance, and defines our claim of the benchmark in rod building.

"Our development team and our consultants pick up on new trends every year. They discuss, tweak and improve methods, and bring in new techniques and tackle, so that we can continue to re-set that benchmark. For 2021, we have around 100 new blanks in development. These are extremely lightweight, have extra-fast actions and enormous power reserves. They also feature super-modern fittings and they're definitely worth having a look at, whether you're a younger angler, or not so!"
---
---
Sportex was always a byword for reliability and master craftsmanship, but does the level of attention to detail remain in 2020?
"Being a rather exclusive brand, we have a fairly large and continually growing number of dedicated anglers who follow our products, and to get a truthful answer to your question, you'd perhaps need to ask them. Our claim is 'SPORTEX - the benchmark in rod building', and you can trust that we continue to do everything in order to accomplish the promise we make. We provide a 10-year warranty, have the highest level of quality control, and market products that have been in the range for 25 years - and these still sell, are still adored and remain unmatched."

You've made some cult classics over the years, but what's the company's current 'hero model'?
"The market has changed a lot over the last few decades. Back in the days when not every company had access to carbon fibres, it was relatively easy to create that legendary status by finding superior material or technology. Marketing wasn't required, as the technology effectively did the job for us. You can't create a cult classic today without the marketing. We continue though, to produce products that aren't available anywhere else and we believe we make a noticeable difference. Our heptacore blank is basically built using a process that organises, so to speak, and concentrates the energy when the blank is being charged. This process reduces the degradation of energy to near zero percent, and this allows you to cast with substantially less effort. Just as in other sports, this facilitates improved accuracy and precision. The Beyond rod series and the Revolt are the only products currently available that incorporate heptacore blanks.

"Sportex carp rods feature 13 different rod series, all built on different blanks with their own characteristics and features, and I don't believe there's another brand that offers such a wide range to choose from. I'd probably pick an Invictus or Catapult for my carp fishing, and a Touron for travelling."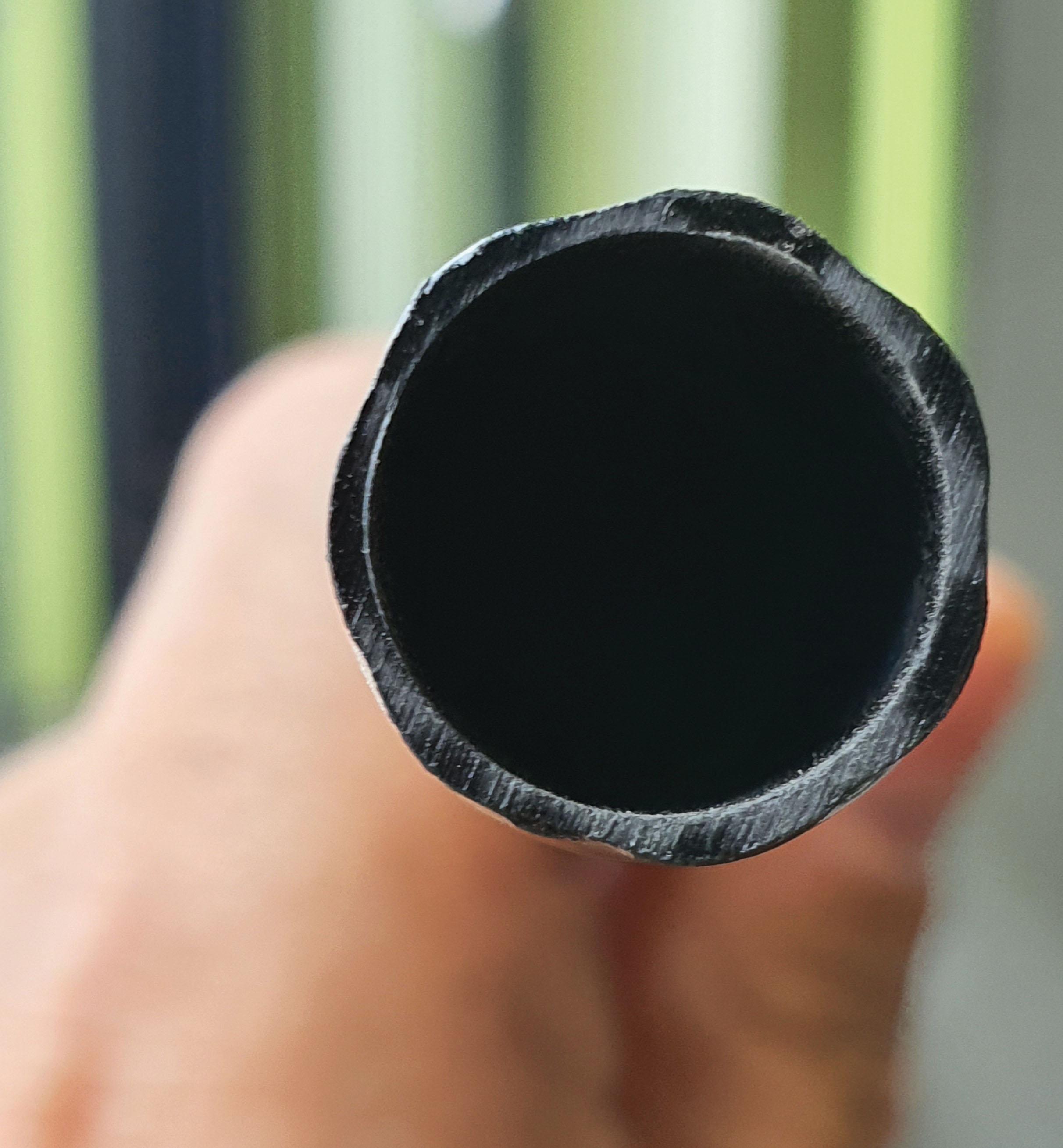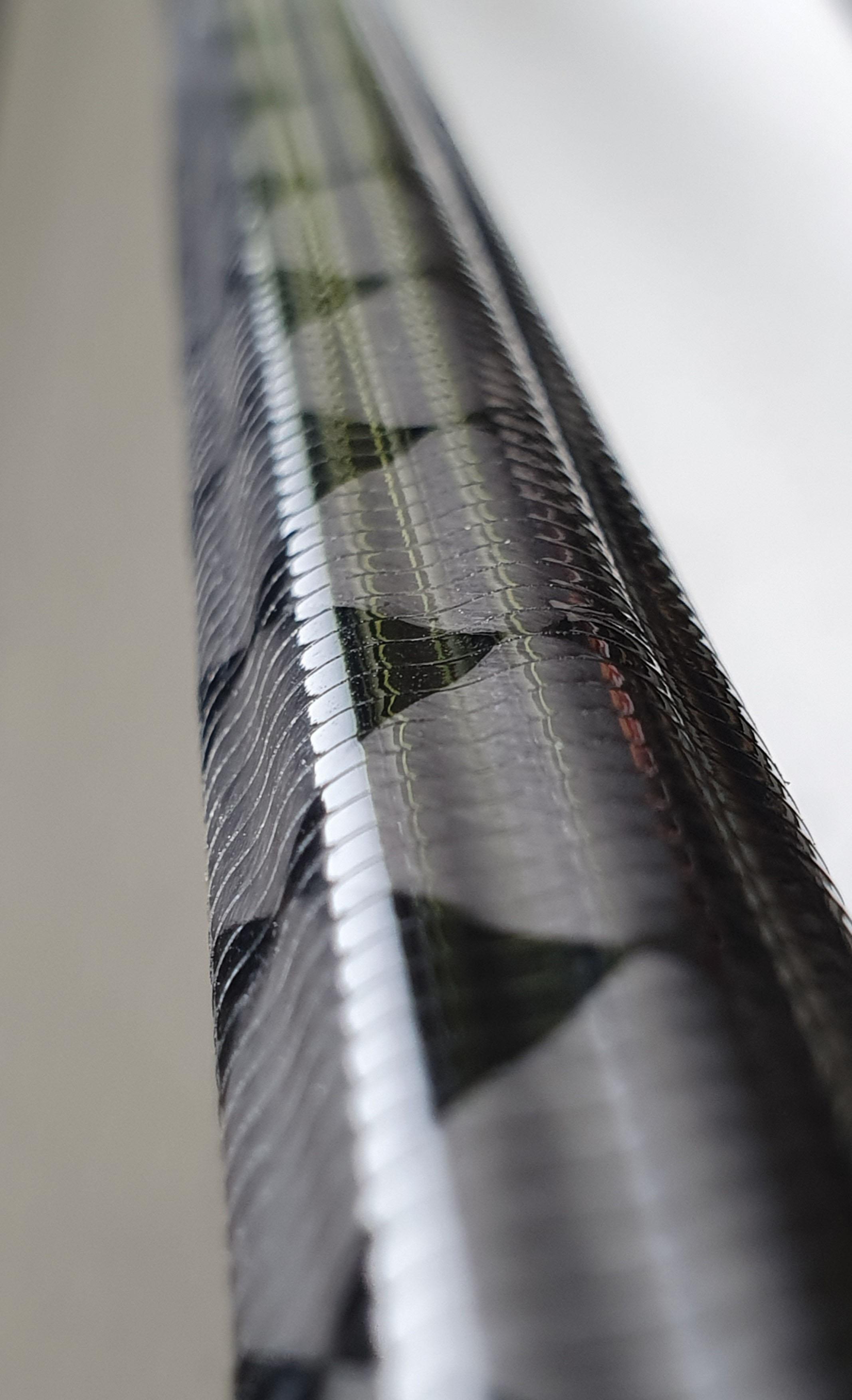 Sportex has always been at the forefront of rod technology down the decades, from your honey-coloured fibreglass blanks in the '50s, to those incorporating innovative carbon fibre materials today. What are your most recent advancements, be that with carbon fibres, guides, reel seats, etc?
"We're amongst the very few that work with and offer Graphenon blanks, and we were the first to offer heptagonal carbon blanks. We're constantly working with new materials, always looking at how to give an angler both an edge, and more fun on the bank! We have some great new stuff under development with our rods, and indeed our other components, so watch this space!"

From start to finish, how long does it take to build and craft one of your rods?
"We're often contacted by grandsons who've inherited a Sportex rod… our products are built to last! This durability comes from how our rods are both developed and made. From conception, giving consideration to material composition, through designing, action tests, field tests an onto long-term testing all takes around two years, but developing our Heptacore range took more than double that! In production, we take our time. Sportex is not a fast food, shall we say, it's cordon bleu! When it comes to production, carbon is a delicate material that demands attention and knowhow, and it can become a beast if left alone. It's the same when it comes to varnishing. Yes, this can be done quickly, but in taking our time and by applying several coats we obtain the best possible finish for our blanks, all of which have that 10-year warranty."

What are your plans moving forward?
"It's most important that we continue to remain loyal to our roots and our philosophy of building top-quality rods for demanding and ambitious anglers. We're happy with where we are today, but we'd like most definitely, to spread the word in the UK, and improve access to our products here. Britain was one of our strongest markets in the '70s and '80s. We probably made a few mistakes on the back of those glory days, but we're willing to learn from them. It's quite difficult today, for anglers in the UK to get their hands on a Sportex rod. It's not easy at all, for them to locate one in a shop to have a close look at, or to be in a position to appreciate first-hand, the unique quality and action of our blanks. We want to change that and we believe British anglers, young and old, deserve that opportunity."