The Cat's Whiskers! Another Daiwa Classic.
There's a new reel with a classic Daiwa name…
A bit like when a car manufacturer bestows the GTI badge on one of their models, when Daiwa drop the Whisker moniker on one of their products it instantly conjures up something special. From the timeless SS2600 reels to the more modern DF rods, the addition of that Whisker branding normally means you're in for a treat. And in 2021 it appears that special bonus is a compact yet potent 'baby pit' reel. Meet the brand-new 20 Whisker 25QD…
External view
It's the flashes of deep red that will instantly catch your eye when grabbing hold of one of these reels. The window of colour at the base of the rotor winks at you as the spool oscillates, while the colourful top rim beneath the drag knob adds yet more class. With a folding handle that evokes classic Daiwa reels of old, and the lovely balance between big spool and tiny body, these things look a million dollars.
Performance
This is Daiwa, and this is a £375 reel, so the expectations of quality are high. And, thankfully, the new Whisker doesn't disappoint. It feels silky smooth with seven ball bearings and the tried-and-tested Digigear II internals. Despite its diminutive size, the Whisker 25QD still manages to crank 96cm of line with every turn of the handle. A spare spool is a welcome addition to the box, and the familiar QD quick drag system offers instant control over bolting fish.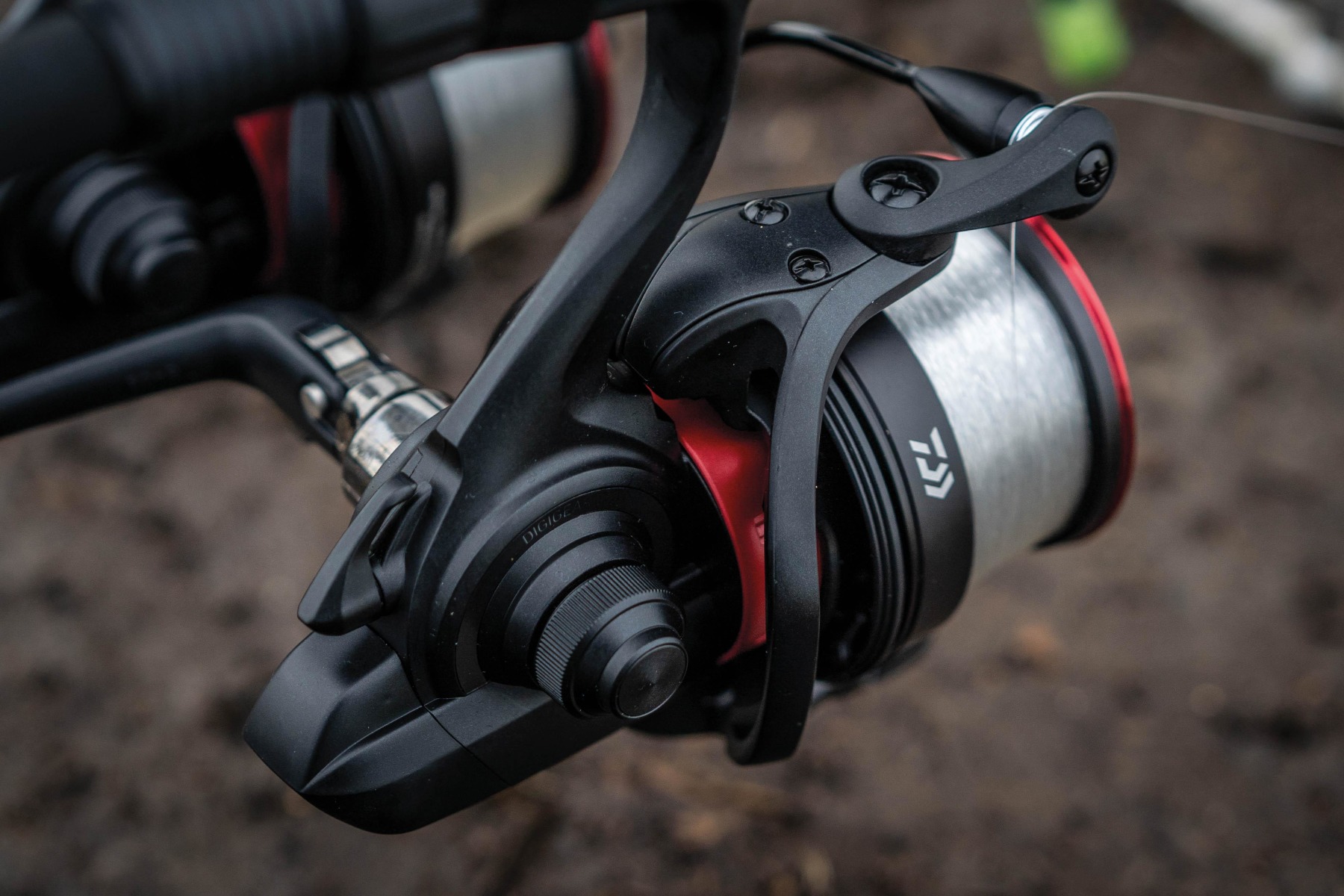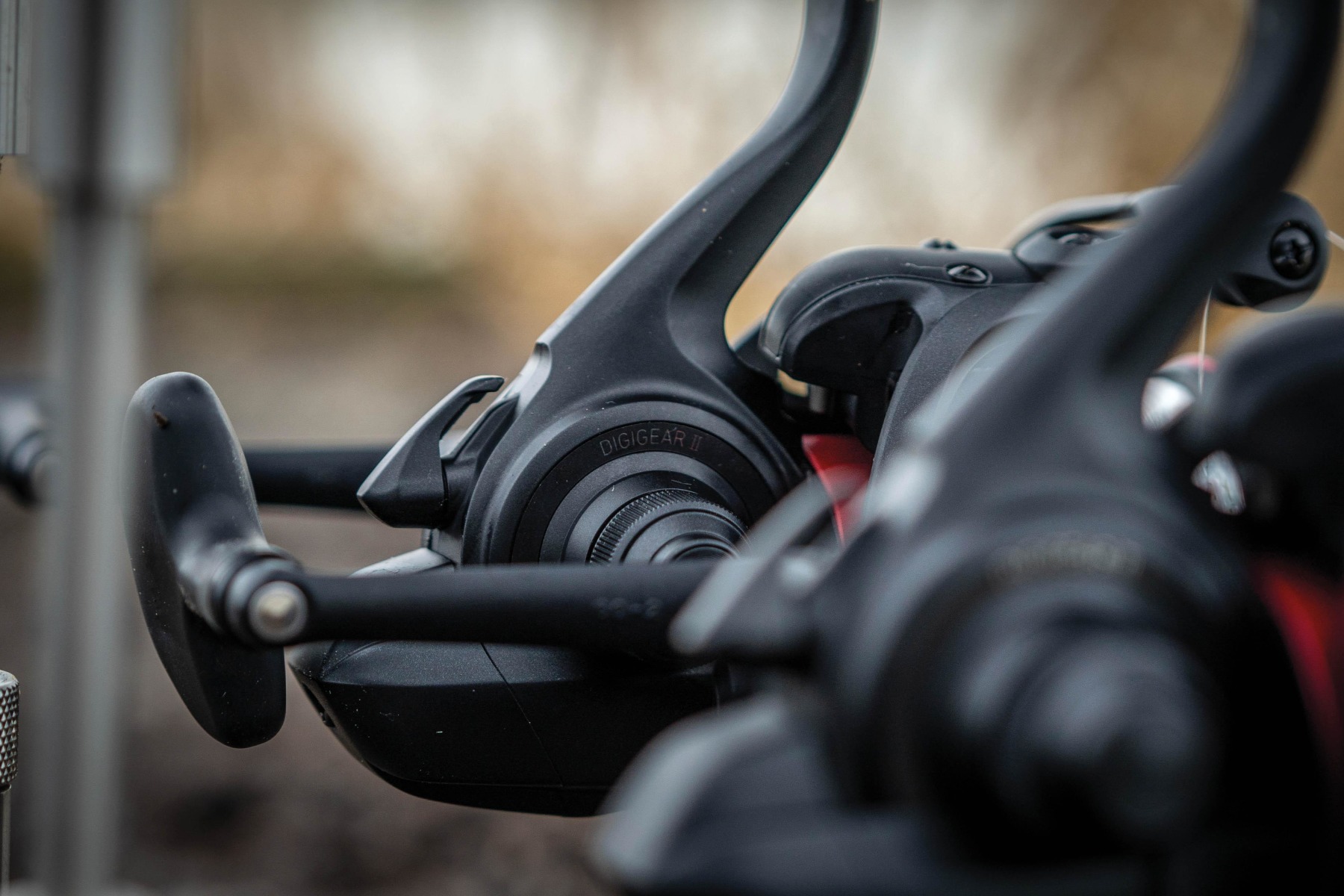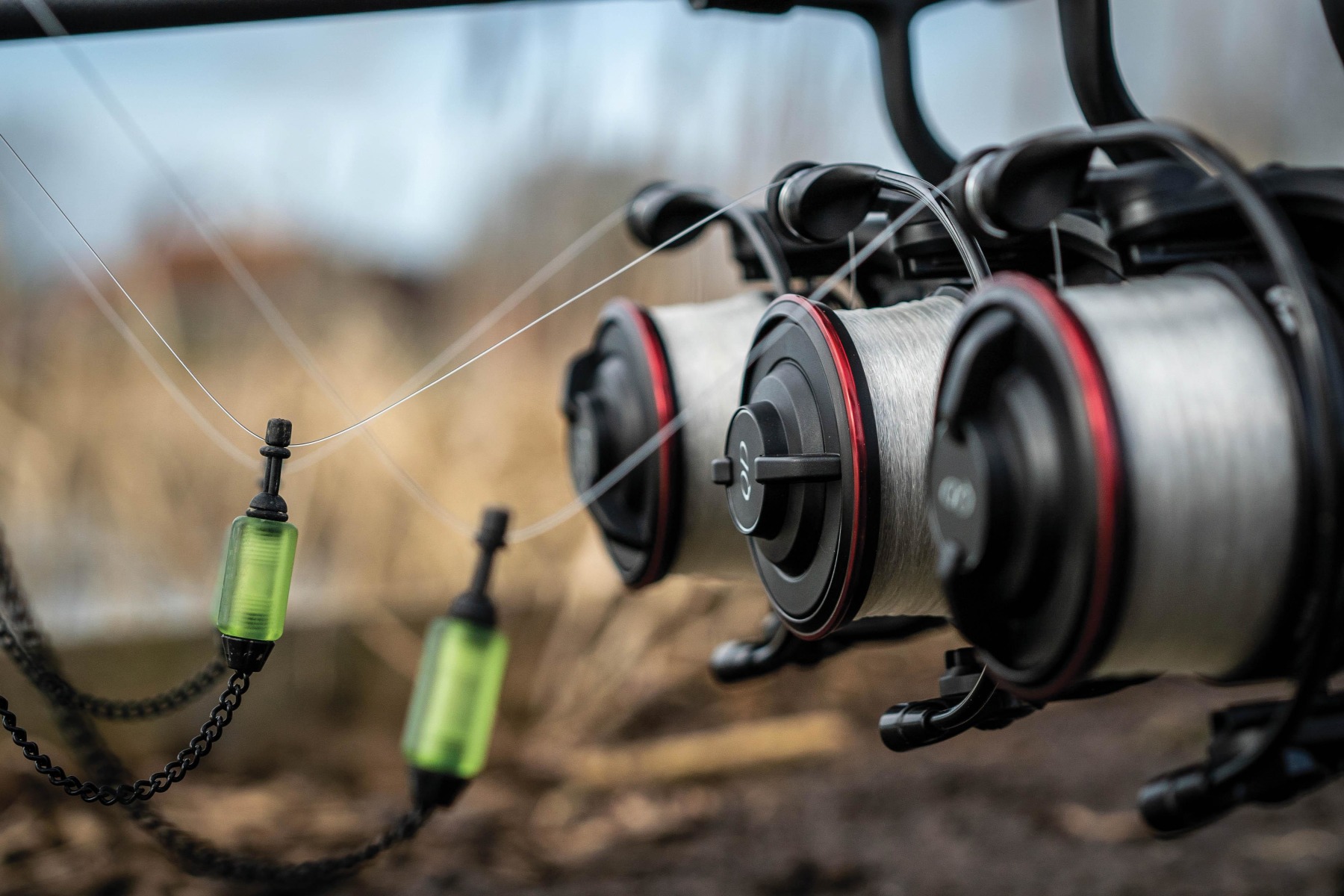 Features
Daiwa have thrown all their tech and toys at this model, with the magsealed Zaion body providing impenetrable solidity and toughness with very little weight. That tough-but-light theme continues with the DS5 Air Rotor and Air Bail, while the HIP High Impact line clip offers spring-loaded cushioning on long casts. Line is laid onto the spool in Daiwa's Cross Wrap pattern which stops your main line bedding in on top of itself, which also improves casting efficiency. The spool itself holds 300m of 0.35mm line.
Compatibility
In essence this is a shrunken big-pit reel in every sense. Put it next to a Basia or Emblem and you'll see just how small it is, but it still has more than enough of the clout and capability associated which much larger tools. For that reason it is perfectly matched to Daiwa's new Crosscast EXT retractable-butt rods, which are available in 9ft and 10ft models and test curves of 2.75lb, 3lb and 3.5lb. These rods are quality offering with a small packdown size and a hugely attractive retail price of either £69.99 or £74.99. In addition to these rods, Daiwa have revamped their luggage range for this year to support the current trend for compact set-ups. There's a comprehensive list of EXT luggage designed to perfectly cradle these reels and the shorter rods which they complement so well.