Vass 355 Camo Light Waders
Vass's latest release is all about staying mobile whilst retaining all of their wader awesomeness
Even without the distinctive yellow strap that has dominated the carp scene for many years, these waders are unmistakably Vass. The strap has been inverted on these camo waders, with yellow writing against a green, brown and black background - and they've turned perceived wisdom on waders inside out, too. Able to be rolled down into a neat and compact package, the Vass-Tex 355 Lightweights are perfect for the angler who still needs to get into the water but wants to keep travelling weight down.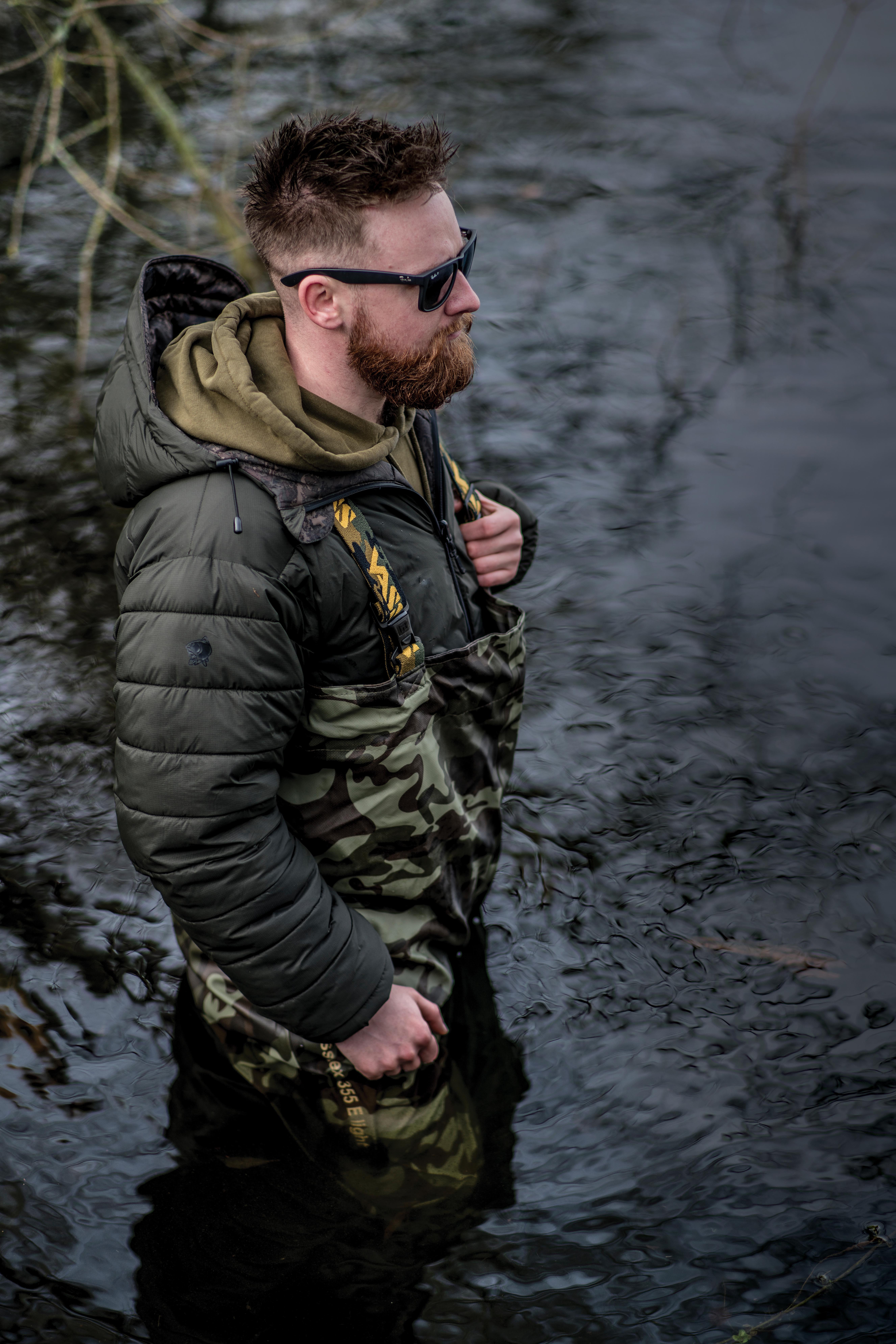 The camo patterning, which was warmly received when introduced on the more heavy-duty Vass-Tex 800 Camos, looks absolutely spot-on. Set against the 800 model, these new waders are an incredible 50 percent lighter, which demonstrates just how much of a boon they would be for carpers looking to reduce bulk. Of course, they won't be quite as hardwearing, but Vass is confident no other lightweight chesties are as durable.
These waders, which are new for spring 2020, feature the comfortable and grippy Vass E Boot, which has a kicker on the heel to help you get in and out in a hurry, and can be specified with a studded or non-studded sole. You also get an internal chest pocket for bait and catapults, a draw cord on the chest and quad-welded seams to keep water at bay. The Vass-Tex 355 Lightweight waders are available in sizes 7 to 13.