Wychwood Carp Tarp
A bona-fide rain and wind protector which will protect both you and your kit in multiple ways
The Big Questions
I don't want to seem cynical, but it looks pretty basic…
The devil, of course, is in the detail. This large, multi-purpose tarp is made from the brand's super hardwearing 10,000mm waterproof rip-stop material - the same stuff they dress their MHR range of shelters in - so it goes without saying that it's incredibly robust and extremely waterproof. It's strong and functional too: 18 reinforced webbing fabric loops; storm pole slots on all four corners; 5m of reflection cord; and supplied with four heavy-duty pegs. Oh, and we almost forgot that lovely DPM camo border.
Okay, I get it, it's very well made, but why do I need one?
For any one of these reasons: a fast erect shelter; a makeshift groundsheet; a barrow cover; and thanks to measuring 2.5 x 1.5m, it can be used as a standard bedchair cover. And the way you set it up as a shelter can vary too. With the addition of a storm pole or two (not supplied), you can prop up one or two corners. Or, with the 5m reflective cord, you can suspend it from a tree.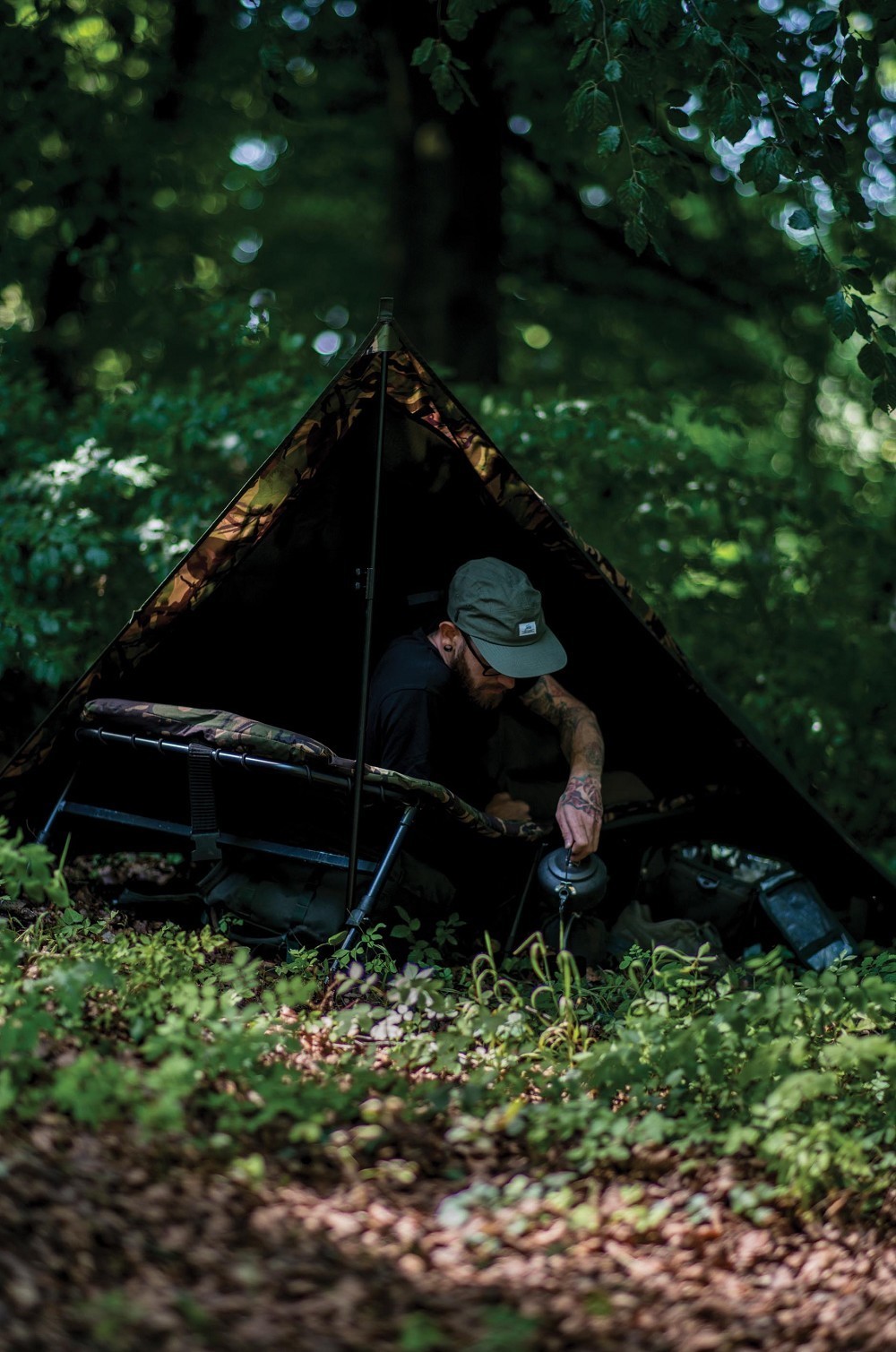 Can I bin the bivvy then?
If travelling light or sleeping under the stars is your thing, then yes. Obviously you won't be camping out under one of these in freezing temps, but for summer overnighters, whether there's a threat of a thunderstorm or not, have one of these stashed in your rucksack or bedchair.
So it's compact then?
Teeny - and light (just 800g)! It comes in its own supplied drawstring and elasticated bag, and this can be slipped into the smallest of spaces within your rucksack. Total protection, in a compact package, and for a great price!
£54.99