Basic Beak Point Bottom Bait Rig
It's simple but very effective...
When it comes to rigs, Dan Hawkes doesn't make things anymore complicated than they have to be. For pop-ups he uses a Slip-D Ronnie Rig and for bottom baits it's a blowback style presentation (to your right) which can be fished with either a straight bottom bait or as a Snowman presentation. Here we quiz Dan as to why this is his go-to rig, whether he's angling in the UK and abroad…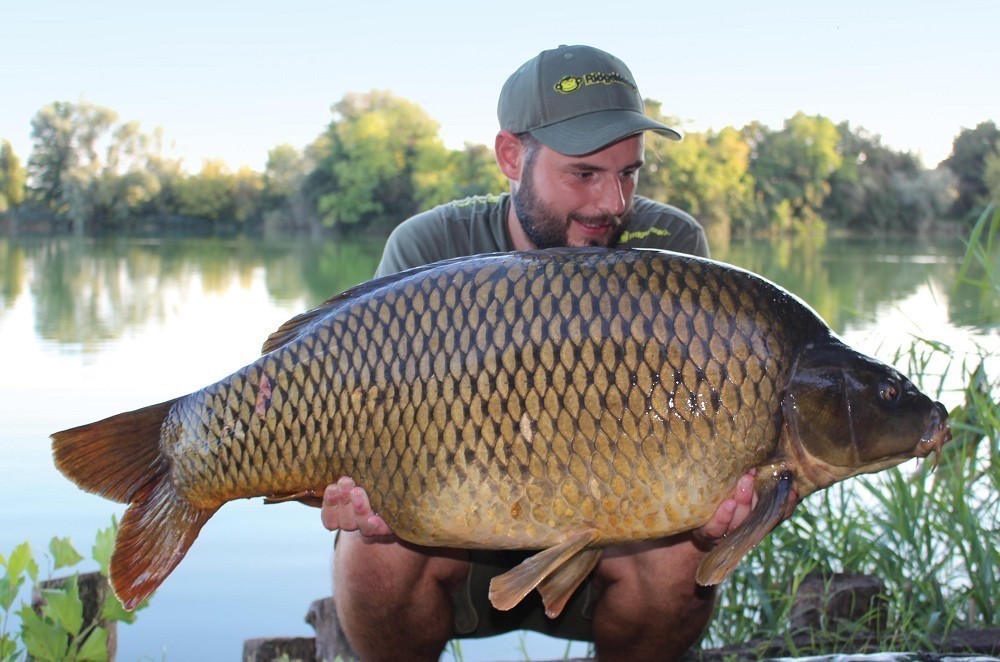 One of 109 fish landed from 114 takes during one hell of a session!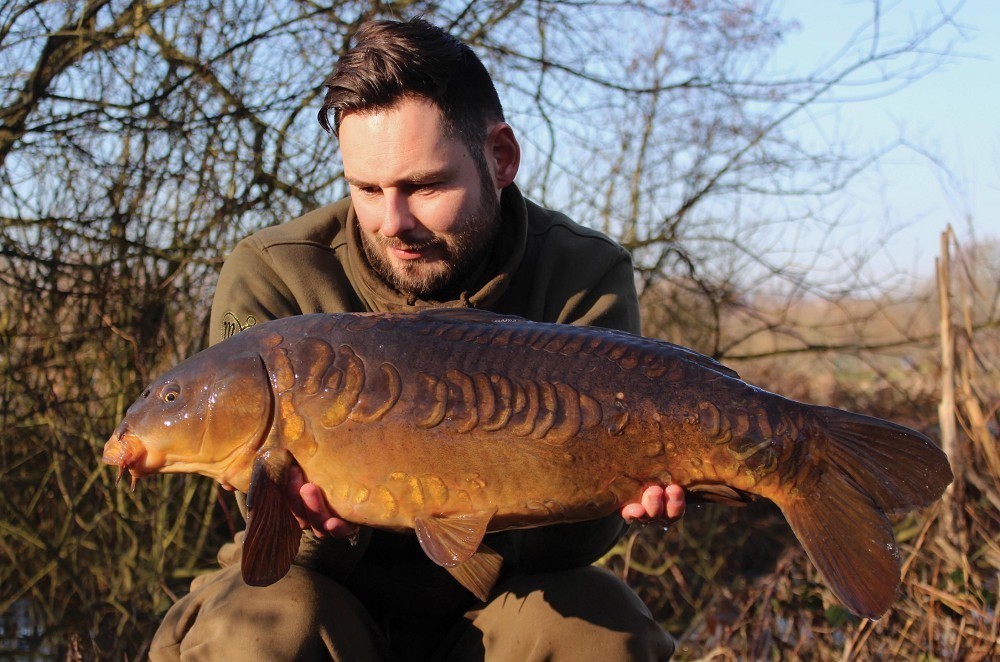 Home or abroad, Dan puts all his faith in this set-up
When and why would you use this bottom bait set-up over your pop-up presentation?
"When I'm fishing over a hard lakebed, such as gravel or firm clay. I'd also use it when fishing over a bed of boilies, using a match-the-hatch hookbait in the middle of my free offerings; it's such a great tactic and on some venues very underused. I like to fish a hookbait straight out the bag so it looks natural and behaves the same as the freebies."
With this presentation you either fish it with a standard bottom bait or as a Snowman presentation; when and why would you switch between the two?
"I start the year using it as a Snowman presentation, with a bottom bait tipped with a bright pop-up, as I believe a fleck of colour is really essential for catching their eye as they wake up from their lethargic winter state. As the year progresses, I revert back to a straight bottom bait set-up - the hookbait being the same as the boilies I would have been introducing onto the lake throughout the spring. And when the winter arrives I go full circle and add the pop-up back to convert it into a Snowman presentation again."
What is it about the mechanics of the rig that you like?
"I like it for a number of reasons. It's a rig that's been tried and tested for many years, by many good anglers. It's very simple to tie - there's nothing complicated about it - but it's ultra reliable. The small piece of tubing acts as a kicker and turns the hook point into position efficiently and effectively. The weight of the bottom bait also helps with this for great hook holds."
Can you talk us through the components you use and why?
"With all things in angling, confidence plays a huge part. Location is the key factor in carp fishing; if you can locate them, then you are one step closer to catching them. Next you need to be confident in your bait and terminal items, and this is something I don't worry about as I have complete faith in both. The RM Tech items I use have accounted for some of the largest carp in the UK and abroad. On a personal note, I used the Beak Point hooks while away in Italy last year and during that session I had 114 takes, landing 109, which I'm sure you'll agree is a fantastic ratio."
Are there any little tweaks you make when tying the rig - little things that you think will make a difference?
"To be honest, there aren't many tweaks I make to the rig… I will switched from the rig ring to a small piece of shrink tube if my chosen venue contains a lot of nuisance fish. By doing this, I can see if the rig has been picked up and ejected by the positioning of the tubing."
Finally, what about lead arrangement… do you have a preference?
"I use this with two different lead set-ups, and which one I use depends on whether there is a leader ban. If fishery rules allow, I'll use a helicopter set-up using the 50lb RM Tech Lead-Free Leader; and if not, then I'll opt for tubing and a lead clip."
What you need:
2.4mm Shrink Tube
Ring Ring Small
Beak Point Hook (4 and 6)
Soft Coated 25lb Camo
Anti-Tangle Sleeve
Hair Stops Beige (to match the Cell hookbait)
Multi Tool
1. Start by stripping off around 10cm of the soft coated and tie a small Overhand Loop Knot. Thread on your bottom bait of choice - and a pop-up if you want to fish it as a Snowman.
2. Attach a small 3mm rig ring and position the ring opposite the barb on the hook.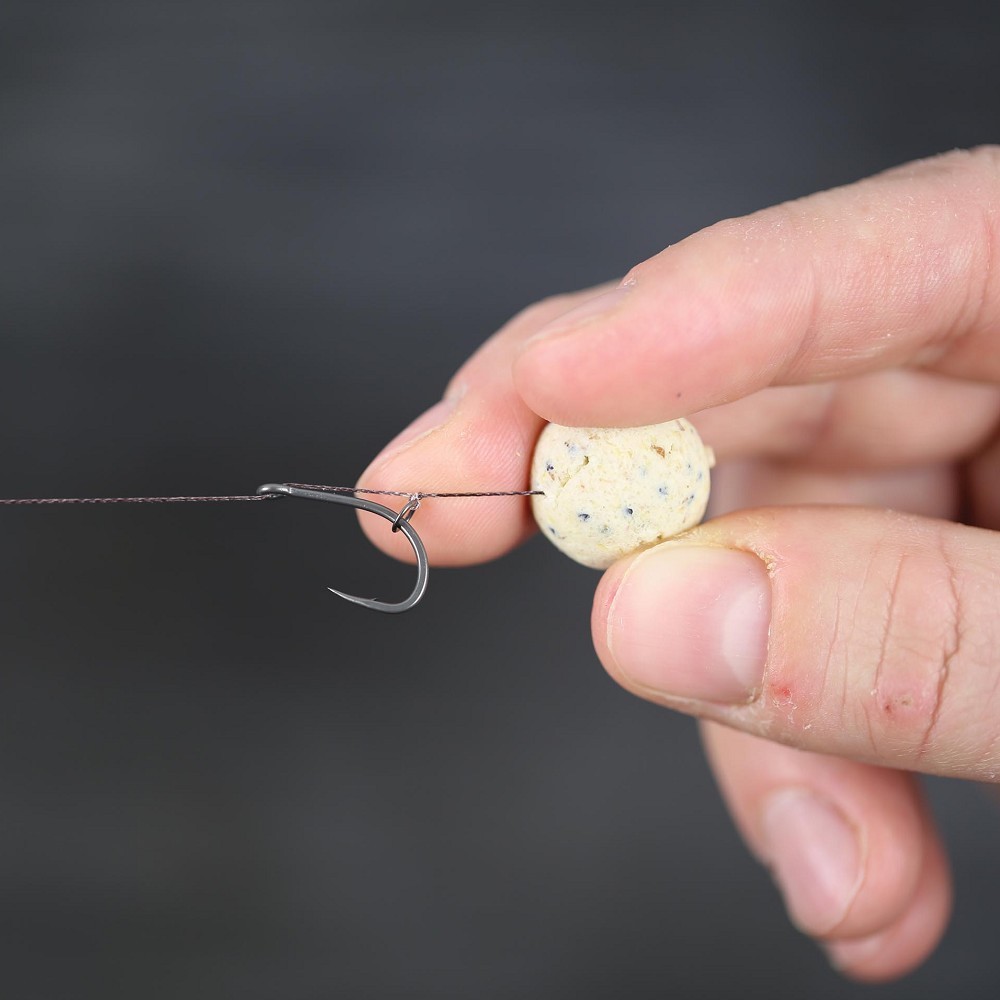 3. Adjust the length of Hair to how much separation you want for movement depending on whether you're fishing it as a single bottom bait or Snowman presentation.
4.Securing using the Knotless Knot method and then thread on a small piece of 2.4mm shrink tubing and hold over a kettle.
5. At the other end of the hooklink, tie a Figure-Of-Eight Loop Knot and then thread on an anti-tangle sleeve. Dan usually fishes this rig around nine-inches long.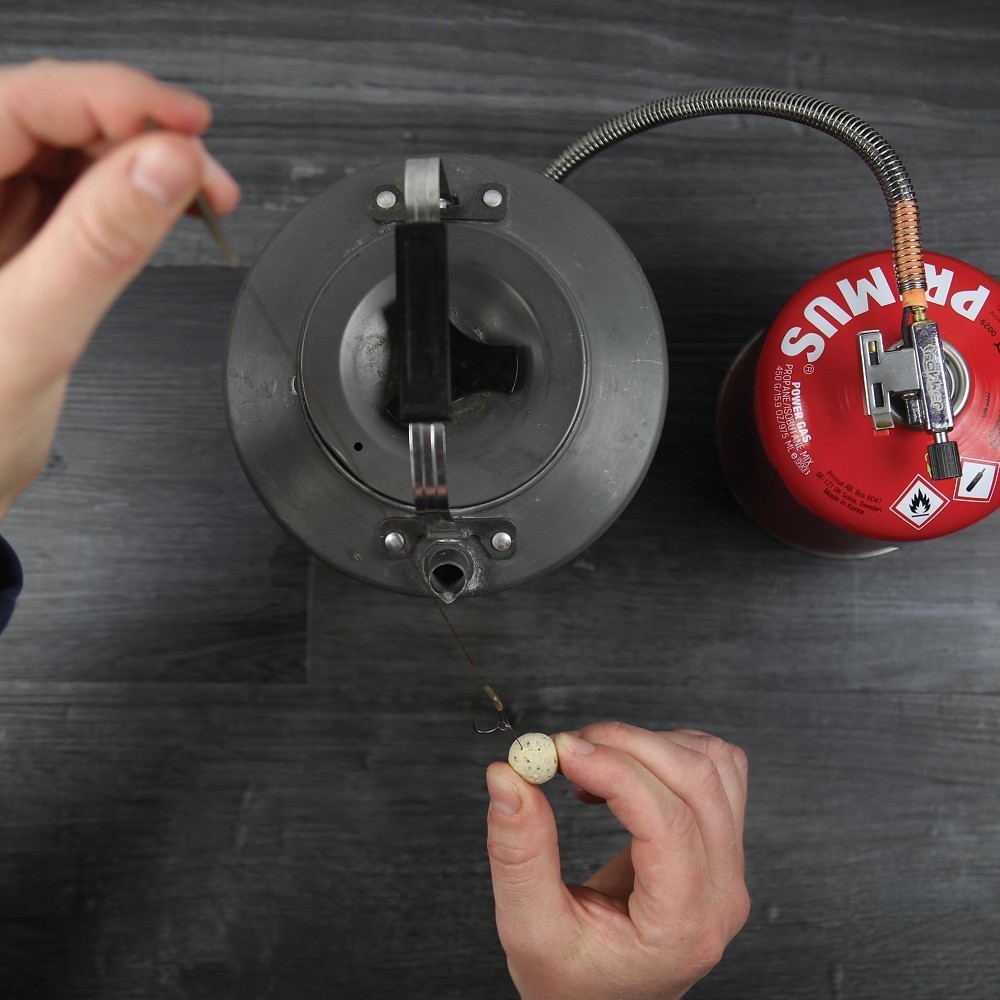 6. And to finish, he straightens the rig over a steaming kettle.