How to tie a shockleader knot
Tie a neat tapered shockleader knot. It might look confusing, but it's easy and very safe...
1 The first thing you will need is 80lb braid for the leader material.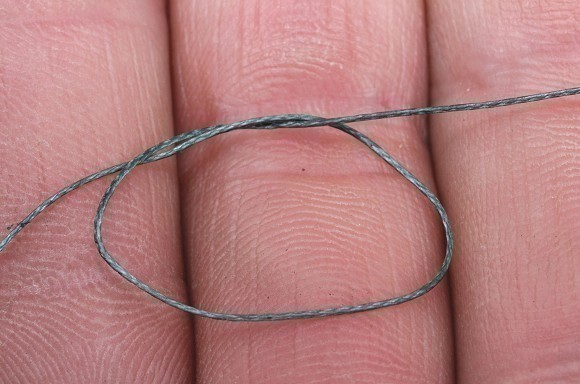 2 Tie an Overhand Knot at one end, but don't tighten it down yet.
3 Pass your main line through the loop. Here I'm using 10lb XTS.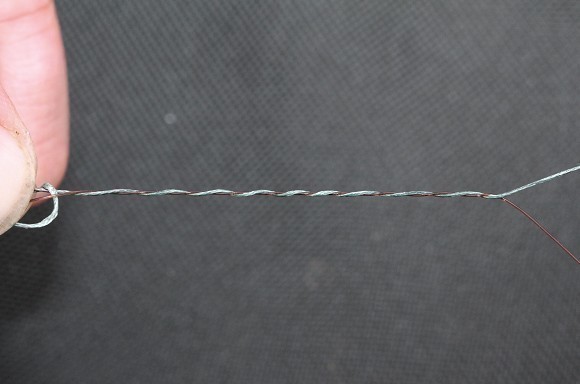 4 The next step is to wind the mono around the braid with ten turns.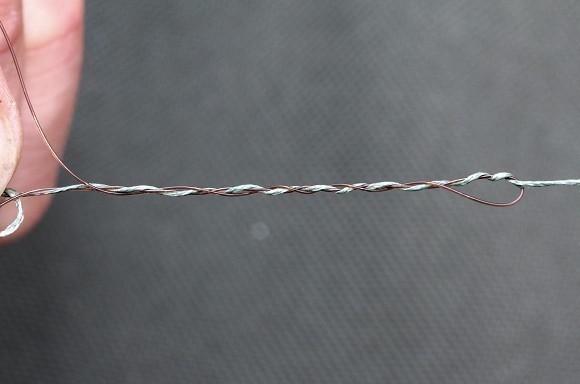 5 Holding the lines in place, wind back towards the loop six times.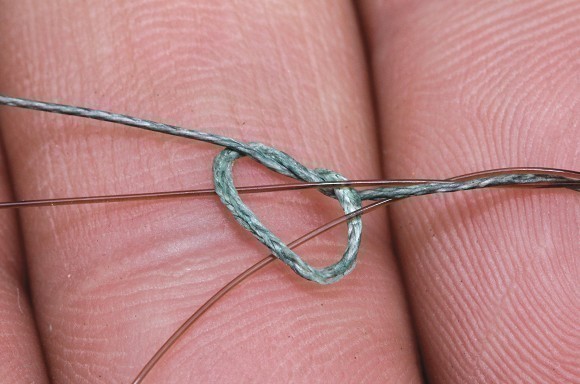 6 Now you can take the tag end of the mono back through the loop.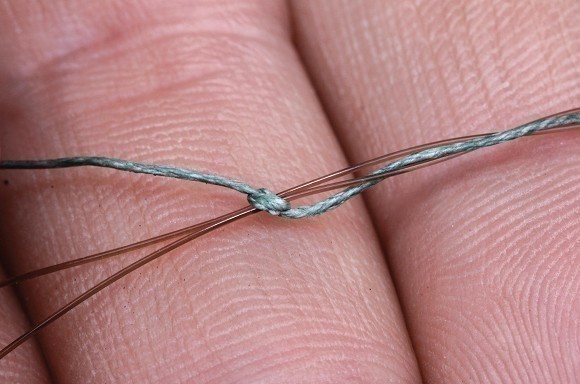 7 It is at this stage that you now tighten down the Overhand Knot.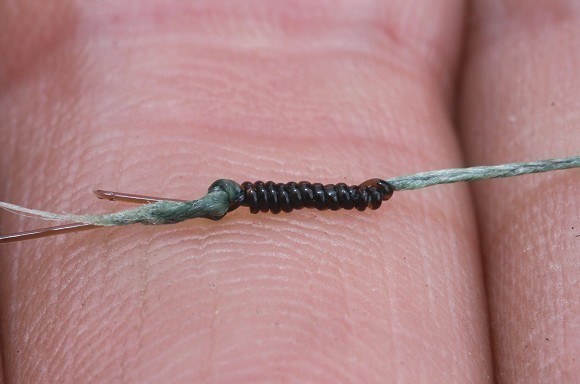 8 Moisten the turns of mono line and slowly pull them tight like so.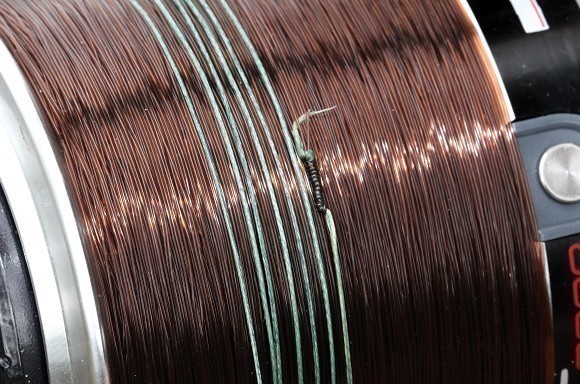 9 With six turns of braid on the reel plus the drop you're ready to cast.