How to tie the Multi Rig
Not only is the Multi Rig extremely effective, but it's incredibly versatile too...
The Multi Rig, as its title suggests, is incredibly versatile and as a result it can be fished over almost any type of lakebed, from deep weed and silt or clean gravel, you just need to get your lead set-up correct. If you're going to be fishing into weed, then either used a lead clip arrangement with a light lead and increase the length of the actual hooklink. The same goes for silt. On the other hand, if you're over gravel, sand or clay then use an in-line lead. Right, there's the background, here's how to tie it…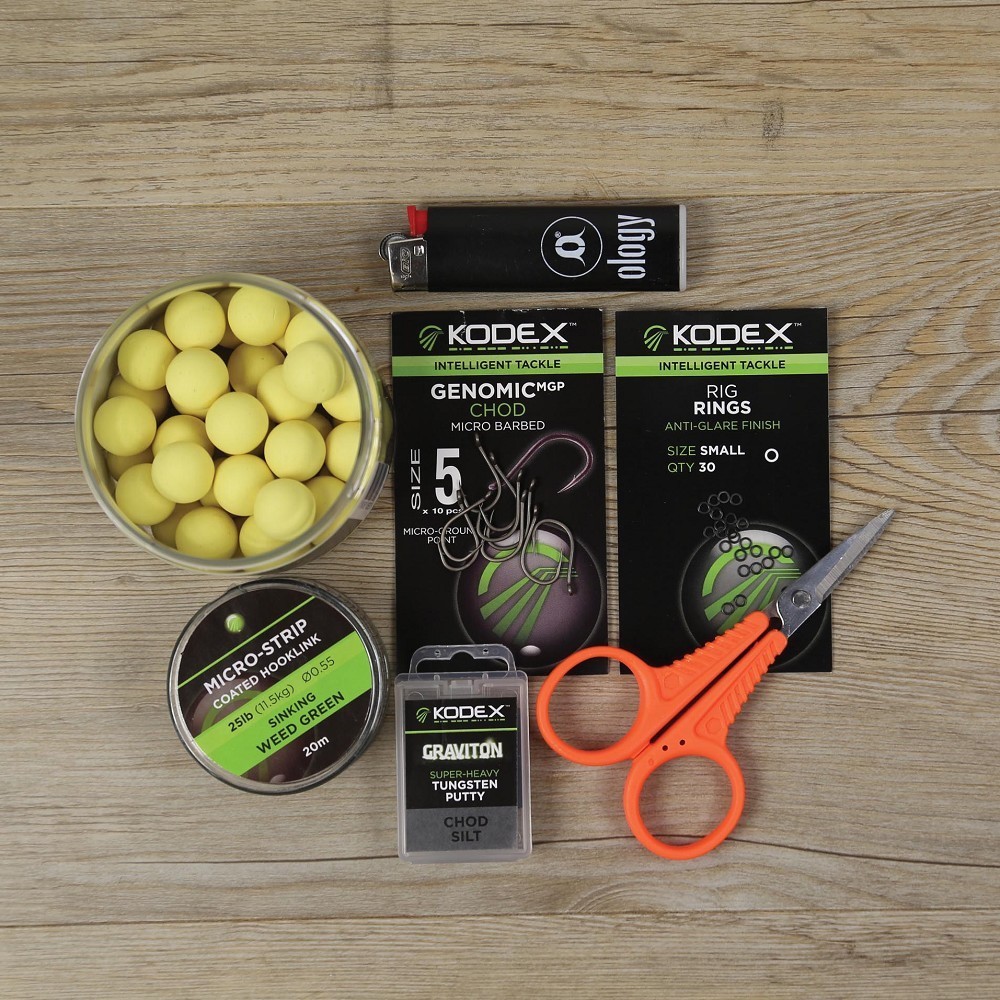 1. This is what you will need.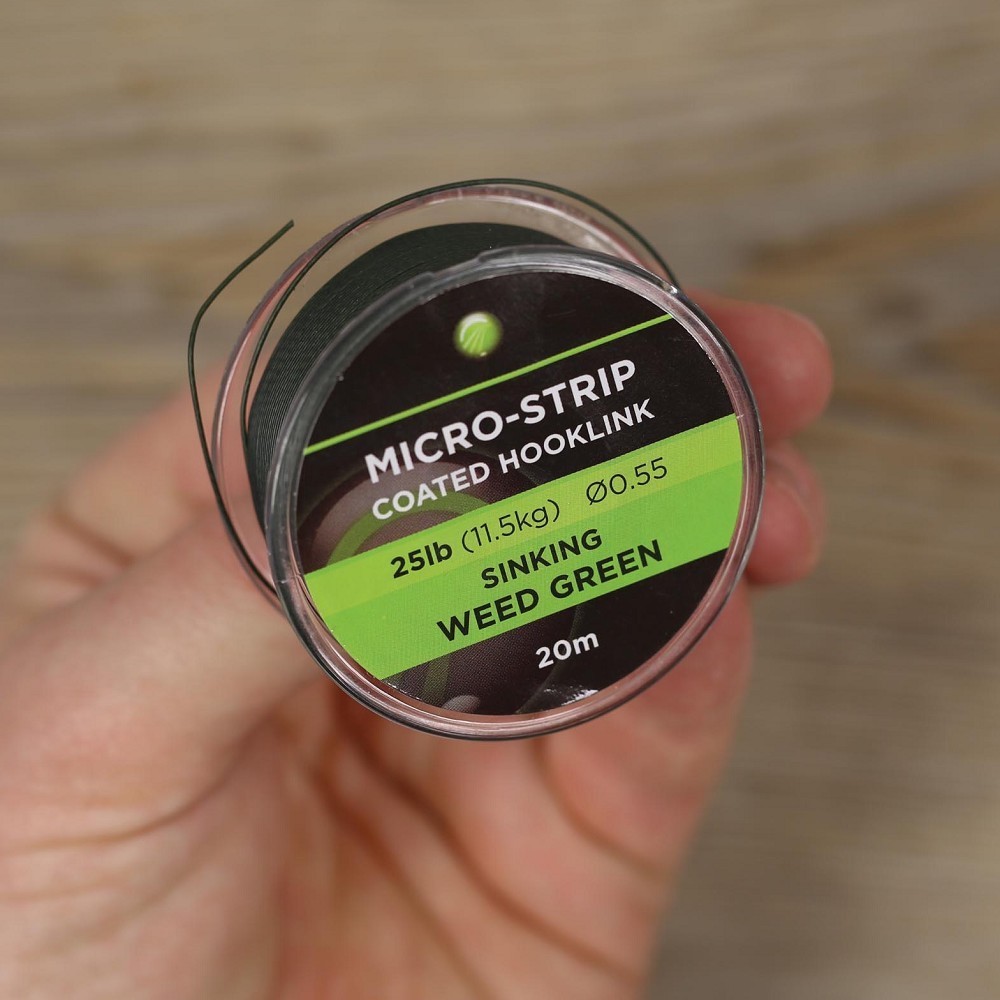 2. Cut a 13-inches length of Micro-Strip Coated Hooklink and tie a 1.5-inch Overhand Loop in one end.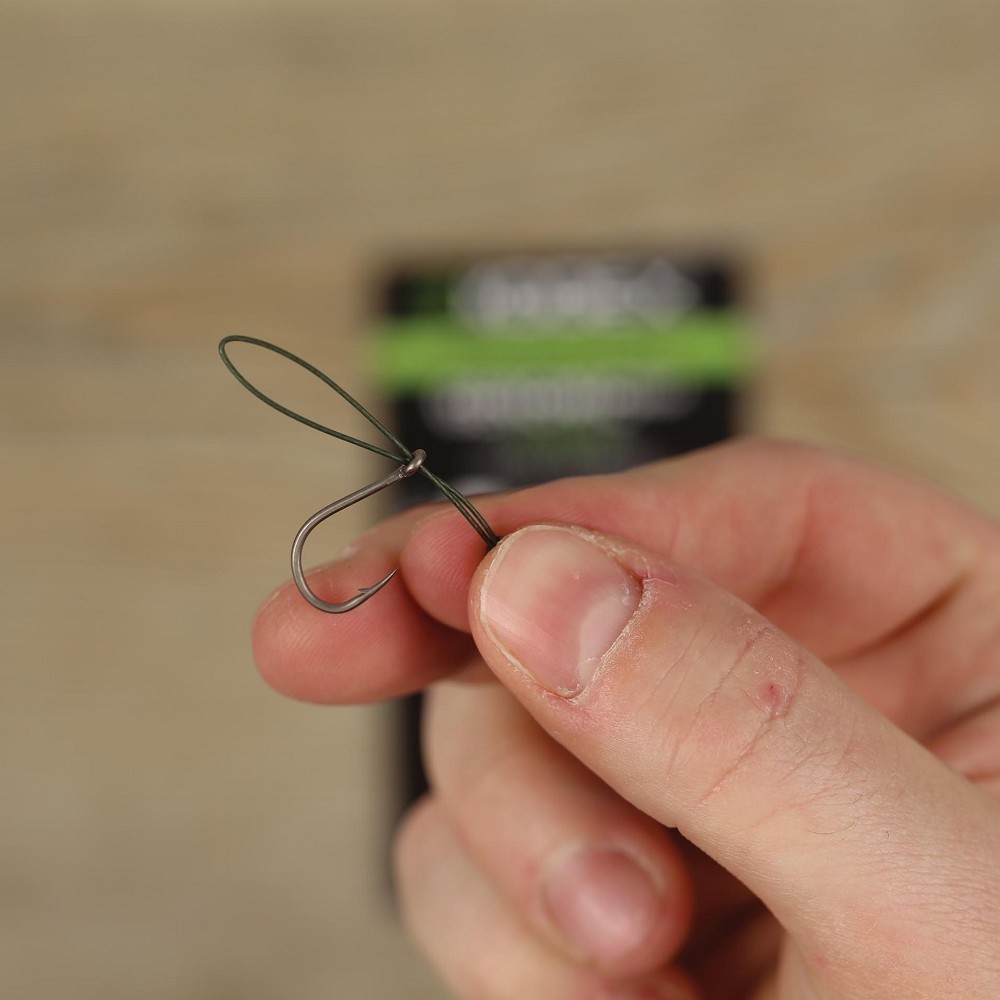 3. Carefully thread the loop thread the front of the eye of an Genomic Chod Hooks - we're using a size 5.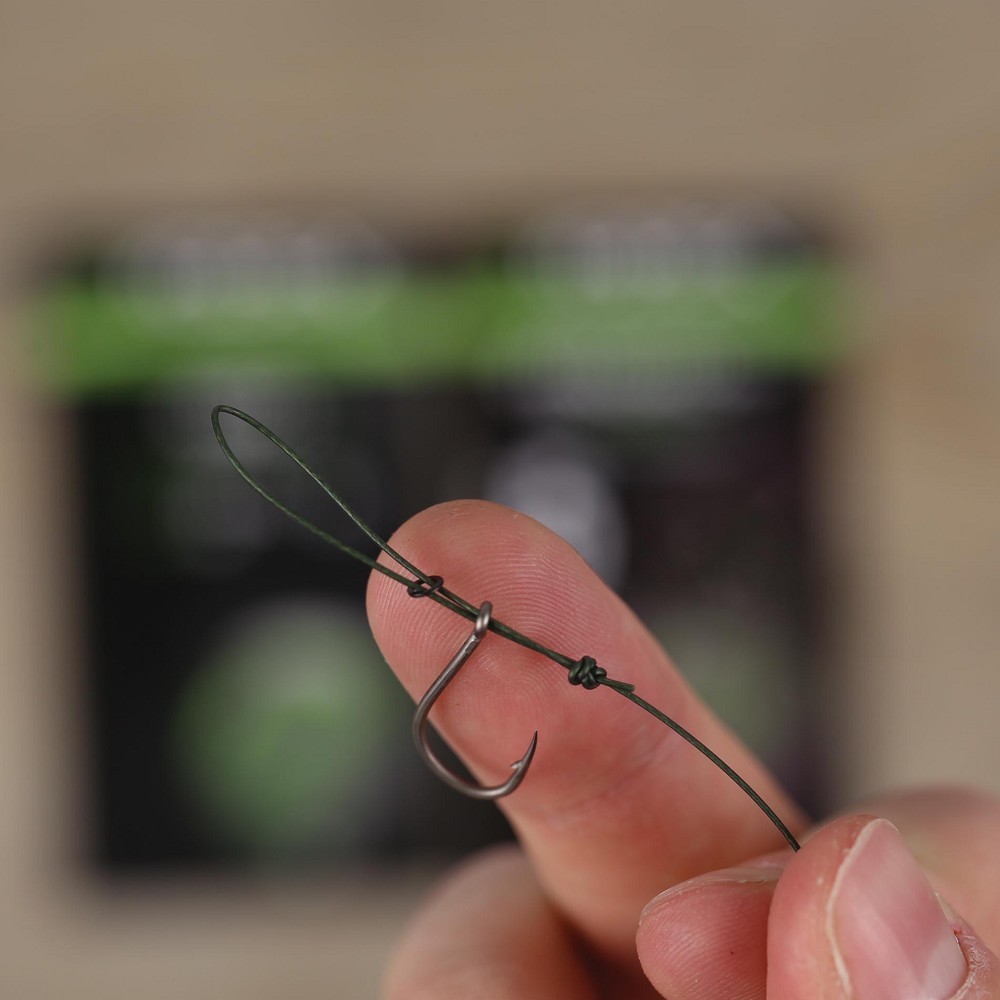 4. Next, thread an Rig Ring onto the loop, as illustrated in this picture.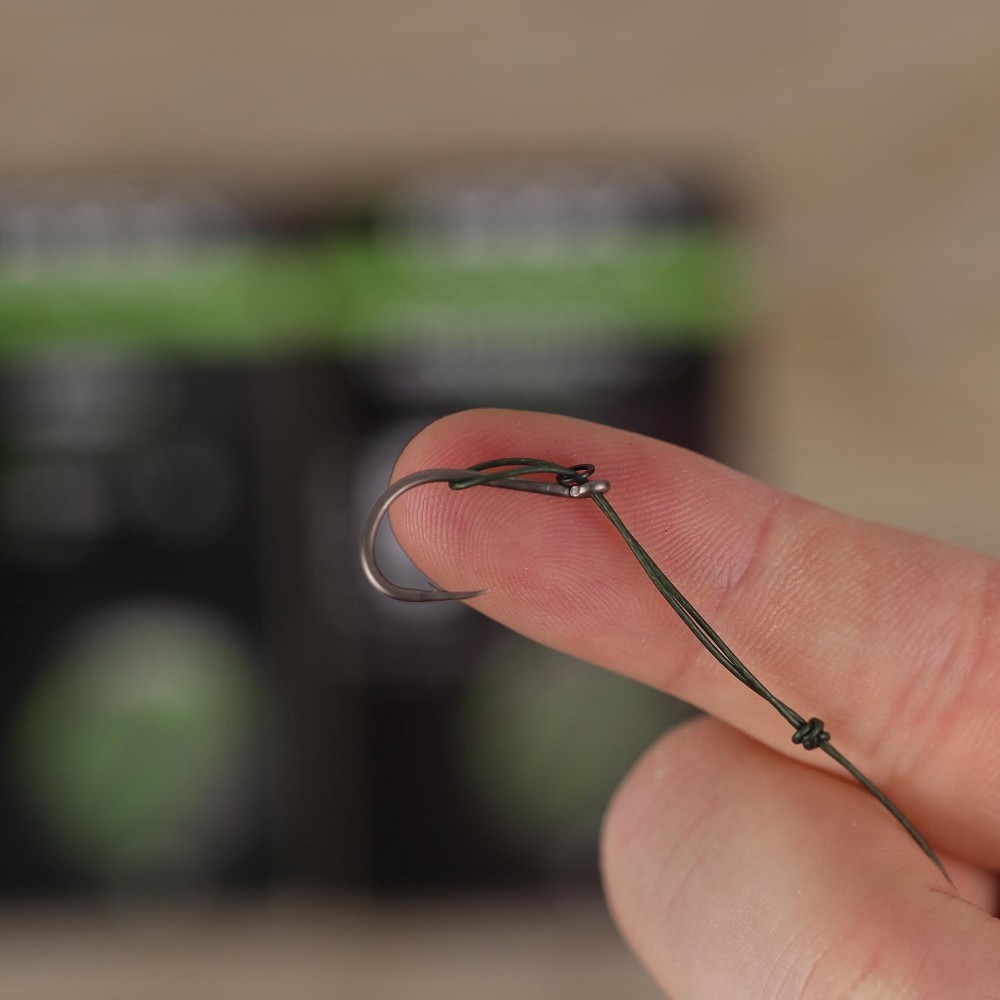 5. You will then need to pass the bend of the hook through the loop. Create a 'D' effect on the shank of the hook so you are left with this.
6. Tie your chosen 15mm pop-up onto the rig ring with some bait floss.
7. Remove 2-3mm of coating below the knot to create a hinge. Now mould your putty to the knot you created when tying the loop. Steam the hooklink and then it's job done!