How to tie the perfect aggressive curve
Follow simple steps to tie the perfect aggressive curve
1 Take a length of your Chod Rig material and hook and connect the hook using a Six-Turn Knotless Knot, leaving a short tag to form your 'D'. Now take a large size rig ring and thread it onto the tag, passing it through the eye of the hook and blob with a lighter. The big rig ring allows lots of movement for your bait.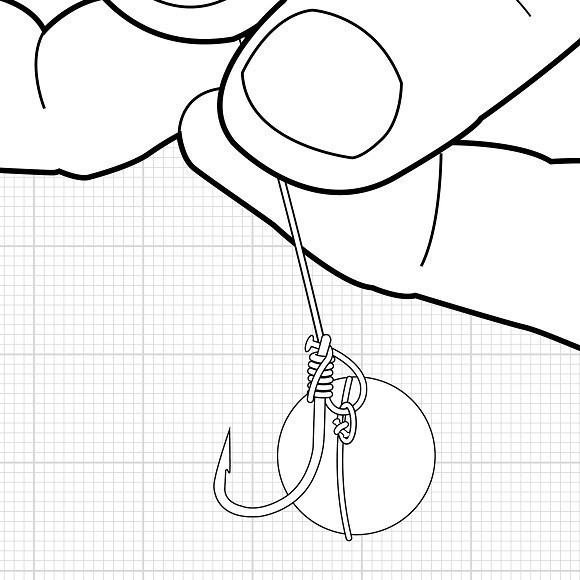 2 Next take a size 11 Ring Swivel (although ball bearing-type swivels are better as they rotate much smoother) and pass it onto the other end of the hooklink and tie a small Overhand Loop Knot and pull down tight. Now take your thumb and forefinger and rub the hooklink material to warm it up.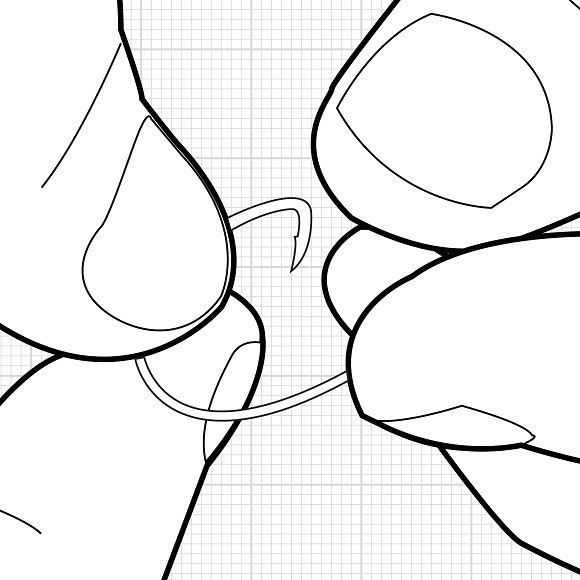 3 With one hand, hold the knot (loop) that attaches your swivel and the other the whipping on the hook and slowly but gently flex the hooklink material into a curve. You want to start curving one end of the rig first – if you try doing the whole thing in one go it'll kink and won't sit straight and neat.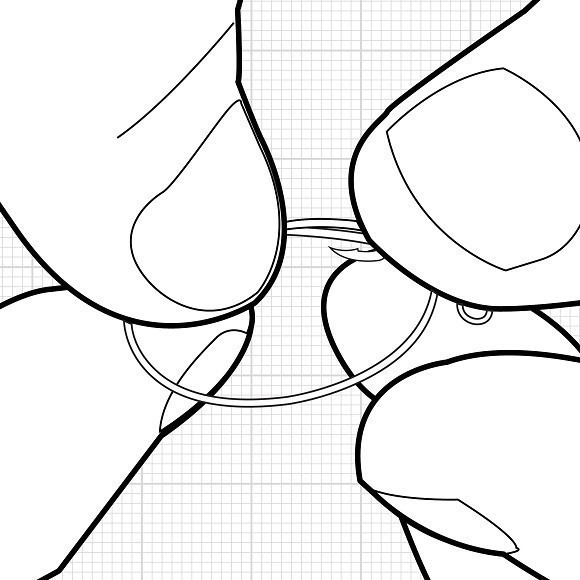 4 Start the curve gradual and slowly flex it into a more aggressive angle. This will take time so don't rush it because like we've just mentioned, you will kink the Riga-Mortis material.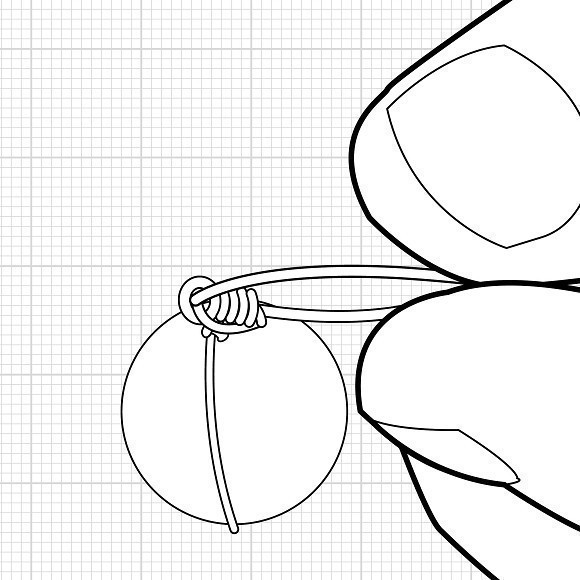 5 As you rub the rig, keep checking to make sure the curve is straight and not kicking the hook out at an aggressive angle. The hooklink material needs to be curved straight.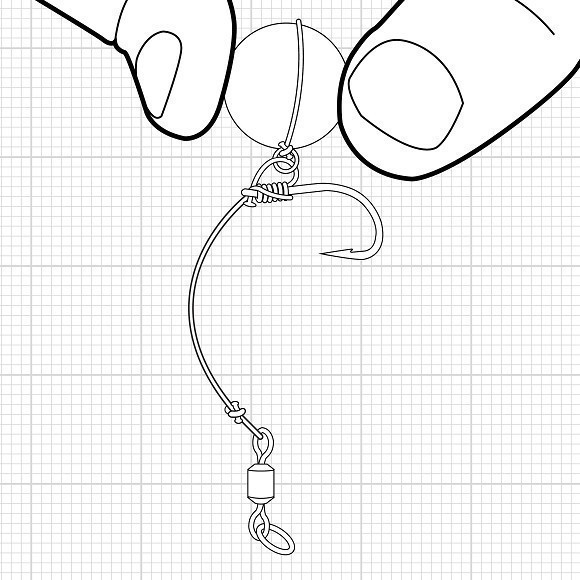 6 Once your curve is aggressive and straight, tie on your chosen super buoyant pop-up. Make sure you not only check the sharpness of your hook after every cast but you also check the curve of your Chod.