Refined finesse and strong and rugged
Two very different rig set-ups to cover two different venues...
Whilst this is an industrial set-up that sits before you, there is still an element of finesse about it. Yes, it is made from a 50lb lead-free leader material, and yes, we have used one of RM's strongest hook patterns, the Straight Point, but to look at, it's actually quite refined, and thanks to the leader material's super soft and subtle nature, it'll sit nicely over any lakebed or debris. When you need out-and-out trust in a rig, one which won't fail with a breakage, then this is the top dog to turn to, and here's how you tie it…
What you need:
50lb Lead-Free Leader
Size 2 or 4 Straight
Point hook
Mini Hook Ring Swivels
Hook Ring Stops
Step 1 Start off by splicing a size 2 or 4 hook onto the lead-free leader material.
Step 2 To attach your hookbait we're using a German Rig style set-up: a hook ring swivel on the shank. Secure this in place with a hook bead and then add a small shrink tube kicker.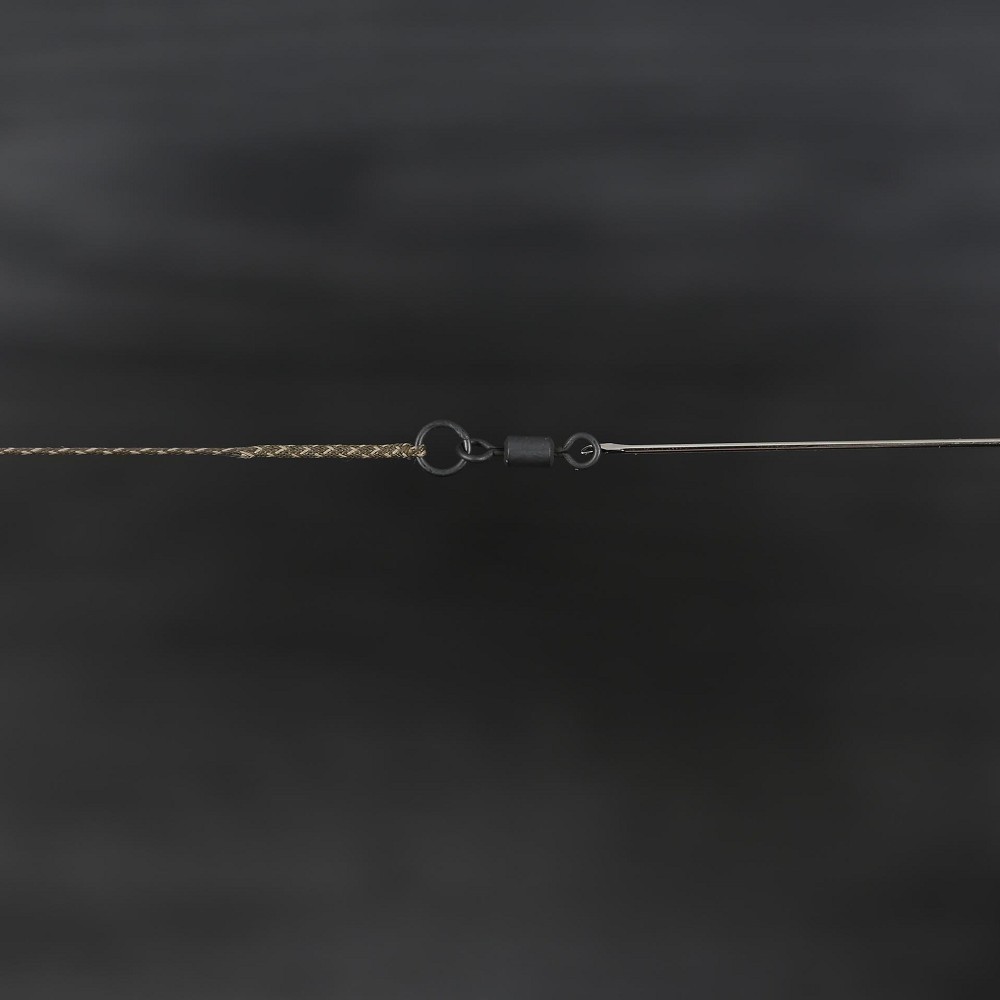 Step 3 At the other end splice on a flexi-ring swivel.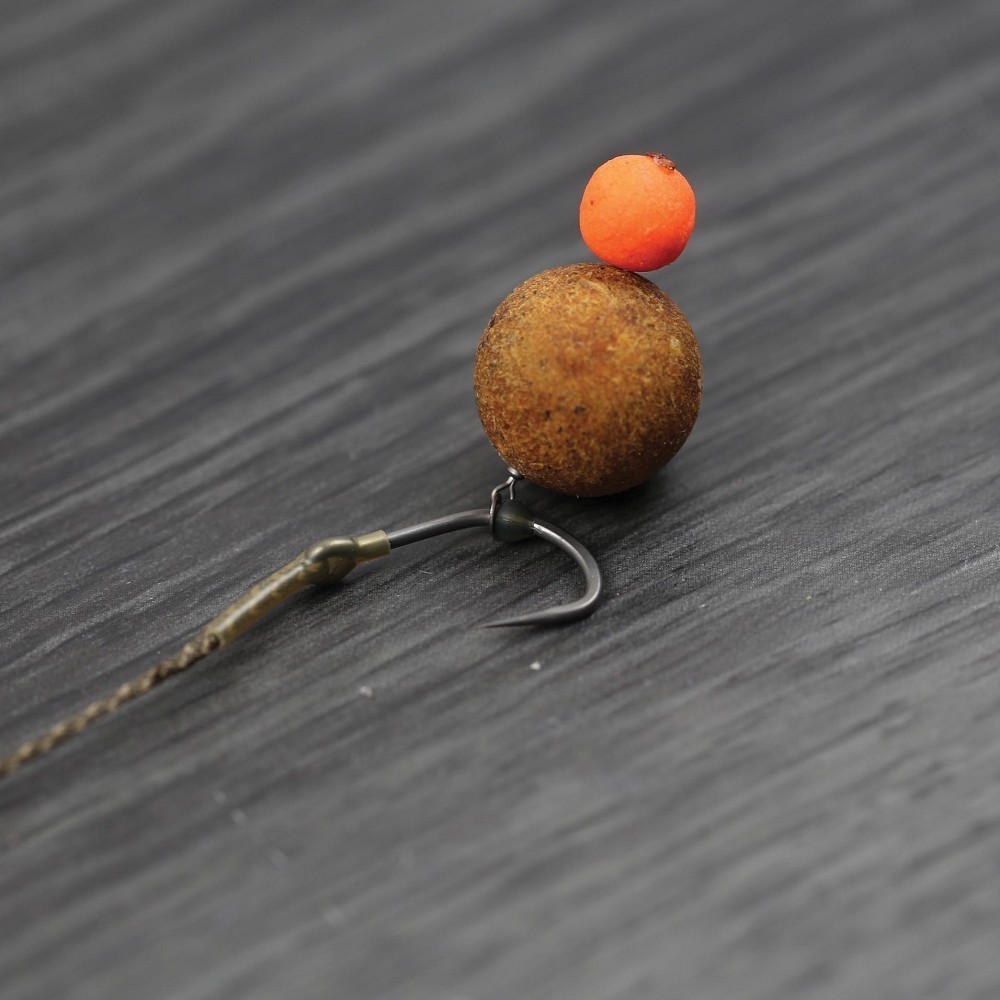 Step 4 Attach your chosen hookbait - we're using a 16mm bottom bait with an 8mm sight bob - using the Blobbing Method.
Refined Finesse
At the other end of the spectrum, you've got this set-up: a subtle floater/Zig Rig set-up. Using a 10lb hooklink, create a Hair loop and thread on a 12mm pop-up, securing in place with a Hair stop. Take a size 8 or 10 Straight Point hook and attach it to the hooklink using a Knotless Knot, ensuring the hookbait is tight to the hook. To ensure the line is leaving the hook at the perfect angle - for both floater and Zig fishing - add a sliver of 0.5mm silicone tube.