Rigs For Pressured Carp
Come on: they've seen enough Ronnies to last them a lifetime!
Carp trends have a habit of going in cycles, and right now we're in the grip of pop-up mania. With Ronnie (or Spinner) Rigs, it's never been simpler or more effective to present a buoyant bait. As you read this, there are probably thousands of little Ronnie rigs swaying in the undertow of 101 different venues. And don't think the carp haven't noticed.

Now, these are clearly very good rigs that catch lots of carp, but sometimes doing something different can catch the fish off guard. At this moment in time a clued-up carp is alive to the threat posed by a buoyant bait just off the deck. If you swoop in with a bottom-bait rig that mimics the free offerings these fish have fed on safely for many years, you could see your catch-rate improve. If you need some convincing then look to the carp fishing history books, because there are many examples of anglers going against the grain and achieving big things. For example, Jon Coxhead smashed up the ultra-pressured Yateley Car Park Lake with trout pellets in the margins - something completely leftfield at the time.
---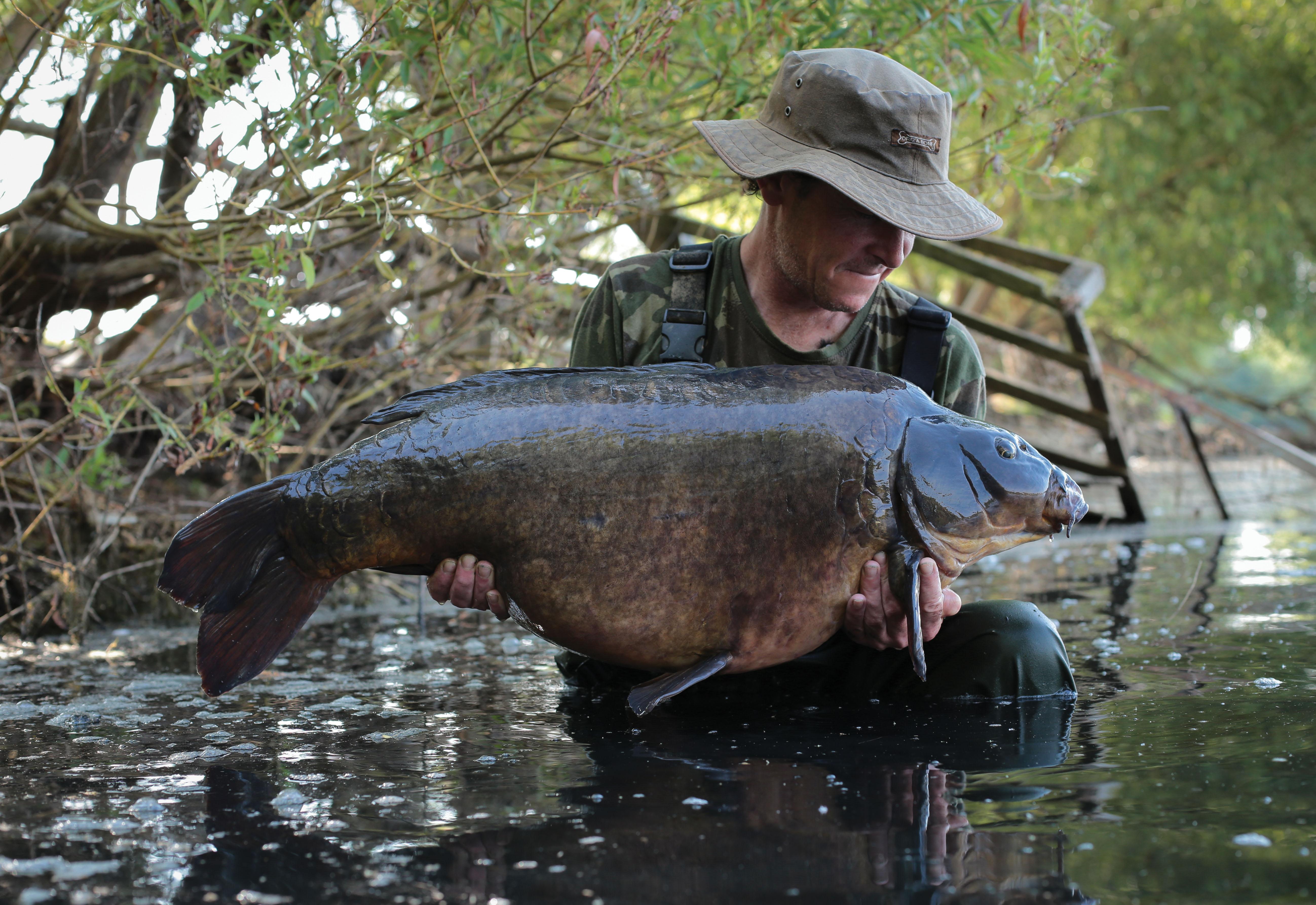 JollyAdvice.01
Terry Hearn: "When using tigers, I like to pick the small plump ones which smile back at me, preferably the same size each time. I'll put them on and off the Hair several times if necessary, sometimes shaving off a thin slice to butt the two up tighter together in order to gain a little more length in the Hair, as well as nicking off any knobbly corners to help the whole thing turn. I also like the visual aspect of the creamy, shaved flecks."
---
If the fish haven't seen a certain tactic or presentation before (or for a long time) then it's well worth giving it a shot, hoping their curiosity is their downfall. With that in mind, an ultra-efficient bottom-bait rig might just be the perfect method right now.

Terry Hearn's Flipper Rig is one such presentation. It uses the weight of the bottom-bait to flip the hook over and catch on the fish's bottom lip. As you'd expect from Tel it's highly effective, but like all rigs, it needs to be deployed in the right situation. Pop-ups definitely have more of a 'go-anywhere' quality to them, but if you can find a clear area - whether that's over clay, silt or gravel - then a good bottom-bait rig like this one can be deadly.
---
---