Step-by-step: How to tie the perfect maggot rig
Twelve steps to tying the perfect maggot rig plus why and when use it by Richard Stewart
When using maggots I like to use bunches so I don't drop my hook size at all. My favourite presentation for presenting germs has to be the no-mess maggot rig. No tying them on using floss or bursting them with sewing needles. Just nick them on one by one to the tiny hook, pull it into the corn and away you go - it's that easy.
Not only will the imitation bait add a fleck of colour and flavour it also prevents the maggots from being pecked off the hook by any nuisance species. The rig is tied from braid, which is whipped Knotless Knot style to a size 8 wide gape hook. The clever bit is the little hook, which acts as a Hair. This is slid onto the braid and can be pulled into the corn (look at the sequence).
The bait can then run freely on a rig ring, providing a blowback presentation. To be honest, it's mainly for the anti tangle and resetting properties that I do this. It's a rig that has done the business for me many times in the past and one that I have utmost confidence in.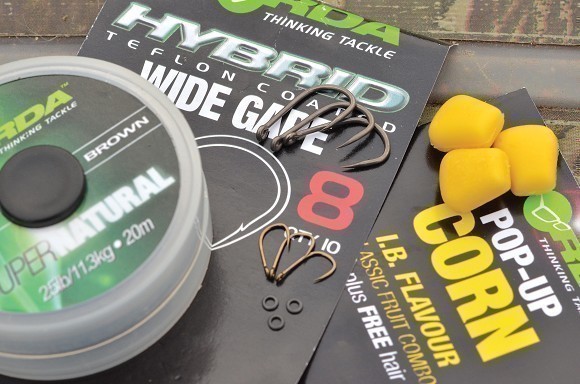 1 These are all of the components that you need to tie Richard's Maggot Rig.
2 Tie a small hook to the end of the braid using a Half-Blood Knot.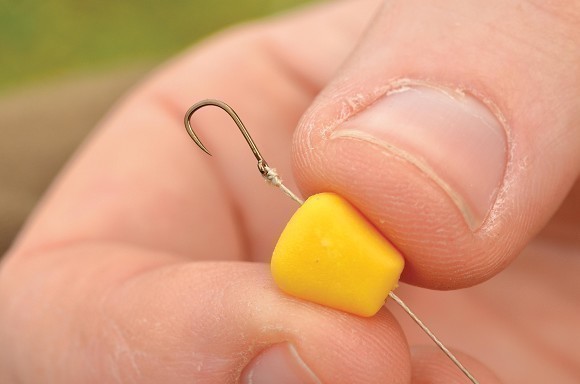 3 Then slide the corn onto the link via a baiting needle lengthways like this.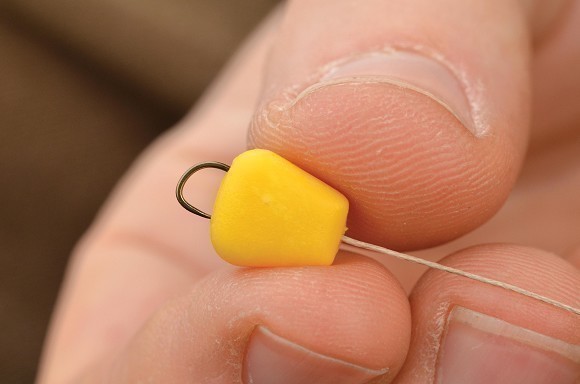 4 Pull the small hook tied on in step one into the plastic corn as illustrated.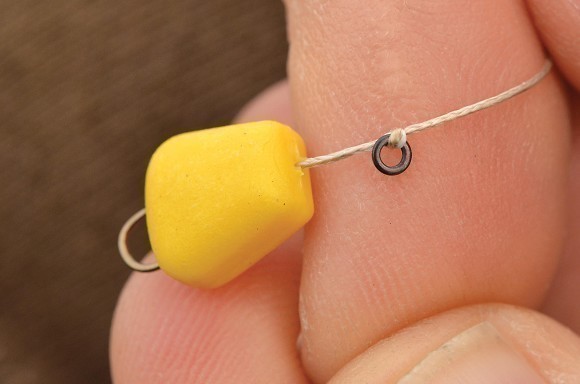 5 Secure a rig ring into position below the hookbait using an Overhand Knot.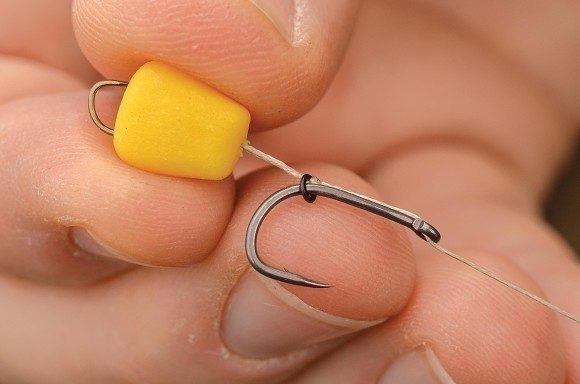 6 Pass the ring over the hook point of a size 8 Wide Gape and position like so.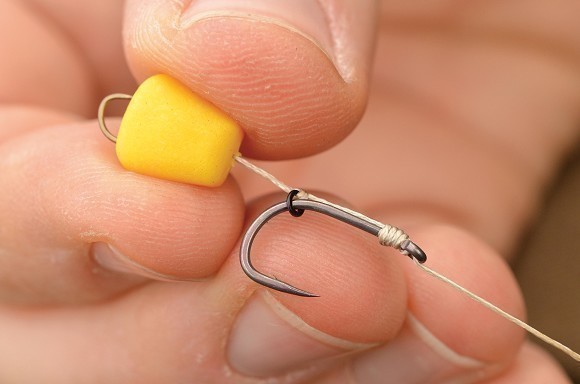 7 The next step is to whip the hook into place using a simple Knotless Knot.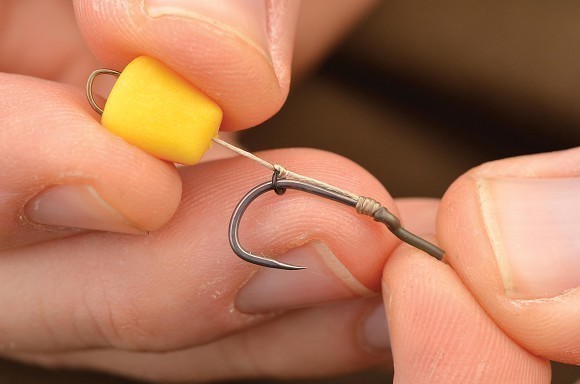 8 Wet the hook eye and ease a short section of silicone tubing over the end.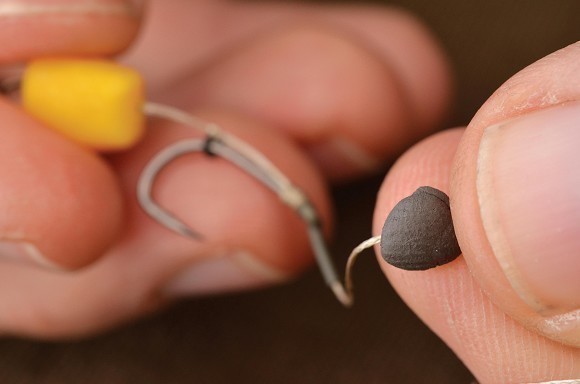 9 Now take a piece of putty and rub it up and down the braid.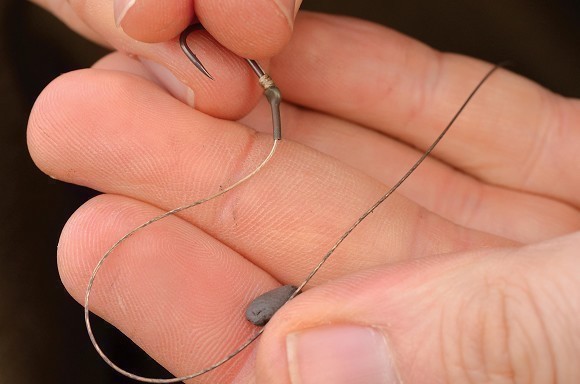 10 This weights the braid but leave 1cm of braid uncoated by the hook eye.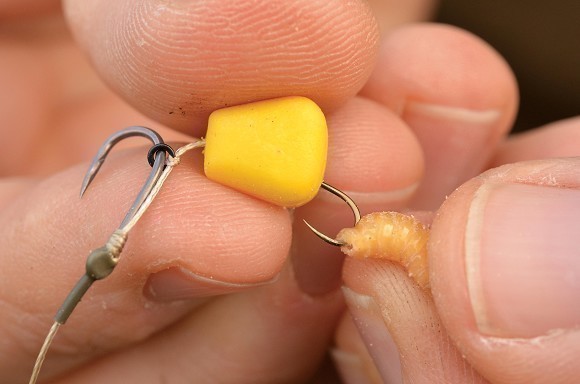 11 Pop the small hook out of the corn and begin to thread maggots on.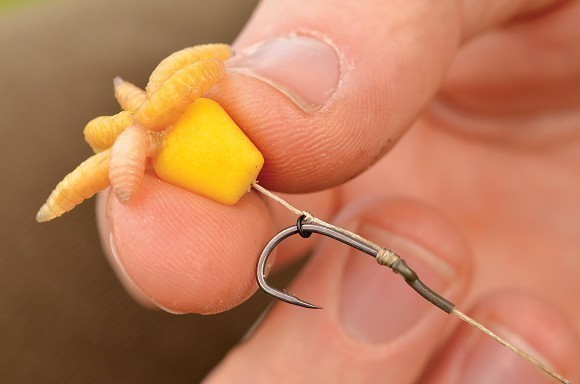 12 Pull the small hook back into the corn trapping the maggots. Job done!