The Roddie Rig
A cross between the Chod Rig and the Ronnie Rig...
While the Chod Rig presents over almost any bottom, it can look a little blatant. The Ronnie Rig offers super effective hooking mechanics but is restricted by the lakebed type you fish it over. However, the Roddie - a cross hybrid of those two (hence the name!) - offers the best of both worlds. In essence it's a low-lying pop-up version of a conventional Chod Rig - i.e. flying up and down the line - but it incorporates the simplicity of the Ronnie Rig. It can be fished both on leadcore or 'naked', and if you opt for the latter then balance your hookbait by adding putty around the shrink tube so it settles down nice and gently. Here's how you tie it…
What you need:
Curve shank style hook
1.6mm shrink tubing
Size 11 Quick-Change Swivels
Hook Stop Beads
Hook Swivels
Tungsten putty
1. Cut off a 1.5cm piece of shrink tubing and thread it onto the hook shank.
2. Take your size 11 Quick-Change Swivel and attach it to the hook, using a pair of pliers to lock it in place.
3. Pull the tubing down into position and shrink using a lighter - it's so much easier and efficient than steam.
4. Thread on your hook swivel followed by a hook stop bead and then mount your chosen pop-up.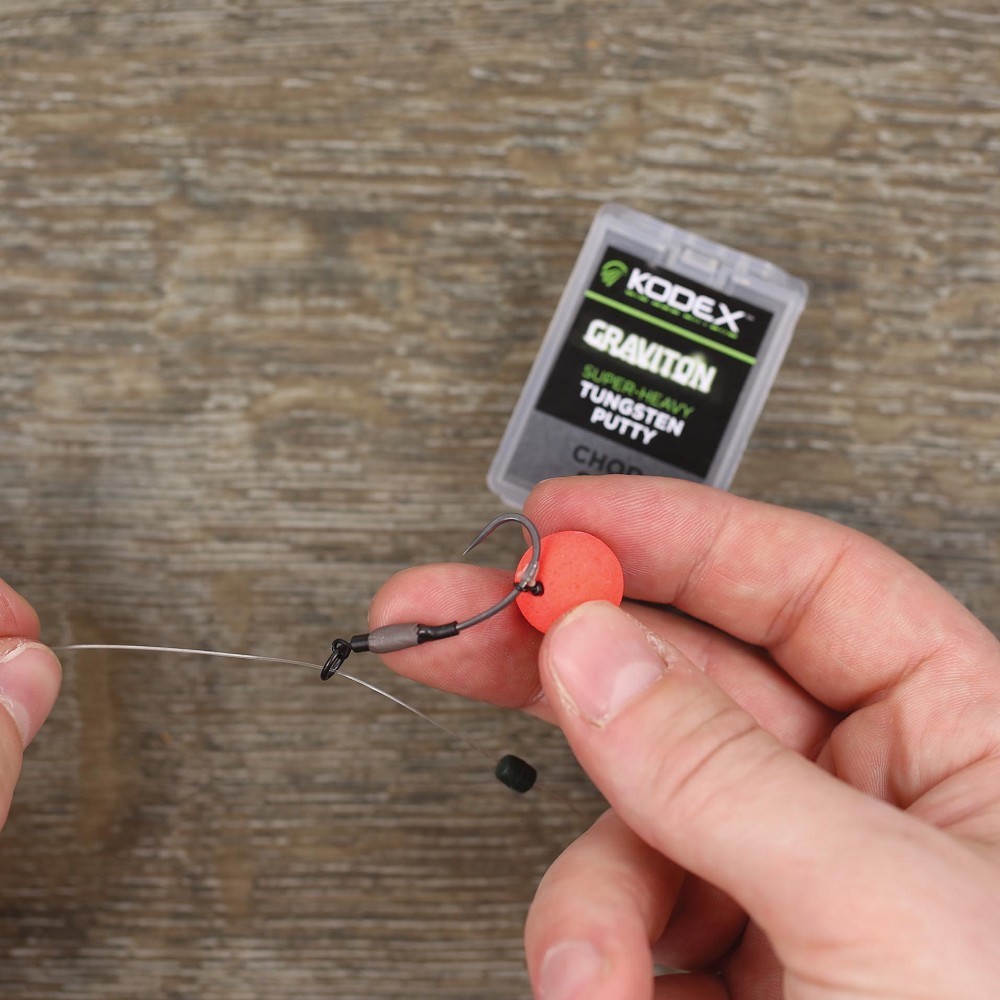 5. If you're going to fish it 'naked' style, then counter-balance by wrapping putty around the shrink tubing.