Top prizes up for grabs in fundraising raffle
Chris Berry of Wellingborough Lakes is raising funds for his friend Justin Carter
Earlier this year Justin Carter was on a session at Northey Park, Peterborough. He climbed up a tree looking for signs of fish and unfortunately a branch snapped. Justin is paralysed from the waist down. The last four months have been a huge learning curve and Justin has spent weeks in Addenbrookes, Leicester and Sheffield hospitals.
Justin is now in a wheelchair and a lot of alterations have been to his home to make life as normal as possible.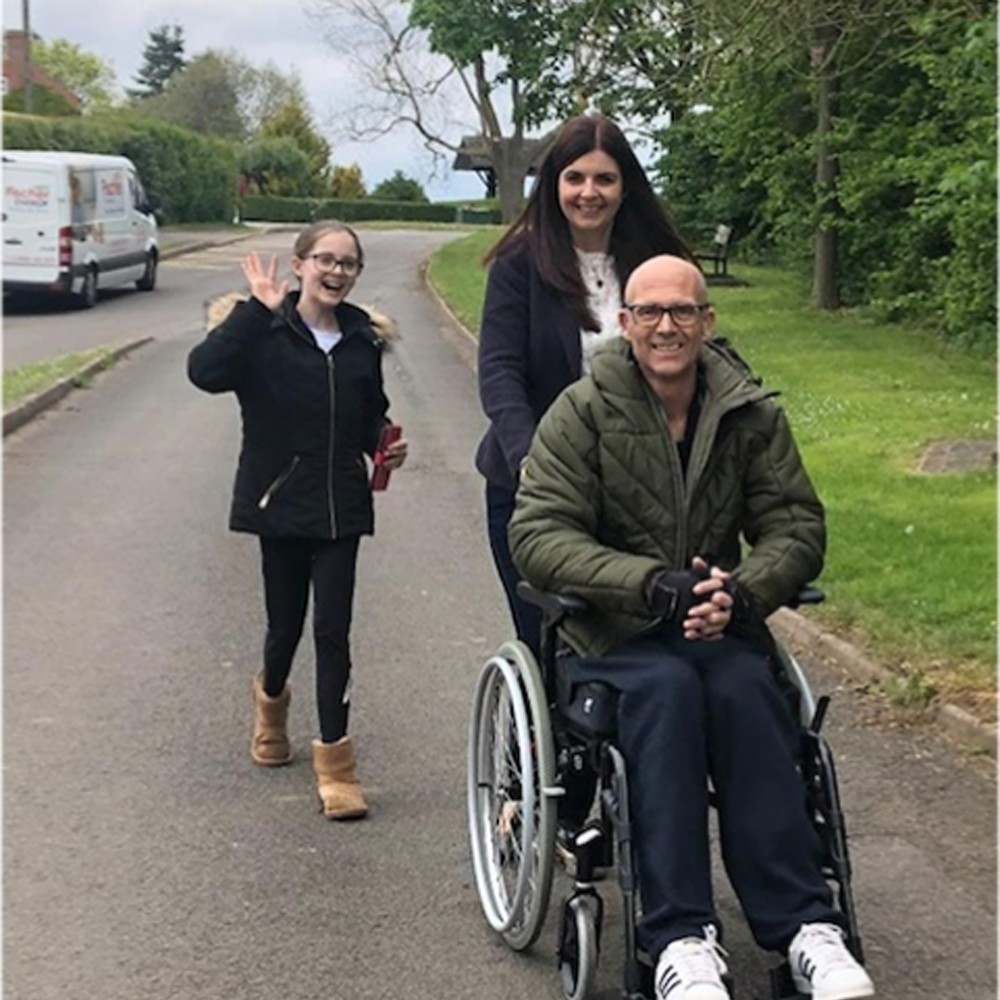 Justin's friend Chris Berry of Wellingborough Fisheries has organised a raffle with some amazing prizes up for grabs. You can win the following:
72 hours at the Bayeswater Syndicate Lake in Essex for 2 anglers thanks to Gary Bayes
15kg of MAD baits plus pop-us/wafters thanks to Mark
72 hours at the Mill syndicate lake for 2 anglers mid-week thanks Wellingborough Lakes
£300 worth of Mainline bait thanks to Steve and Kevin
72 hours at the Dinton Pastures White or Black Swan Syndicate Lakes, Reading, for 2 anglers thanks to Simon B
A set of PB products carp rods thanks to Johnny
A fishing holiday worth £1000 at Woody's carp lake in northern France for 2 anglers one week excluding food/drink thanks to Simon
£200 of tyres from A&J Tyres Birmingham thanks to Andy
72 hours at the Linear fisheries day ticket waters excluding Hunts Corner for 2 anglers thanks to Chris Blunt
£100 tackle voucher for the Carpsuperstore at Wellingborough thanks to James, Ben and Brad
72 hours at the Ecton lakes complex in Northants for 2 anglers thanks to Luke Taylor
Nash bait and tackle prize thanks to Max Hendry
48 hours at the Ringstead Crackers Meadow in Northants for 2 anglers thanks to Nigel Roberts
Fox tackle prize thanks to Lewis
1 winter ticket for Stanwick Carp Lakes in Northants thanks to Phil
Carp R Us terminal tackle bundle thanks to Johnny Mc
Deepings 3 winter ticket in Lincolnshire thanks to Phil
RidgeMonkey tackle prize thanks to Dave Levy
48 hours at the Sandhurst carp lake for 1 angler thanks to Nick
Aqua tackle prize thanks to Team Aqua
River Ebro Spain guided carp/cat fishing trip for 2 anglers by Paul Rose excluding food/drink
1 Winter ticket for Welford carp syndicate in Leicestershire thanks to James Kirk
72 hours at the Grendon Hope lake syndicate for 2 anglers thanks to Nick and Luke
12 months fishing at the Delapre lake in Northampton for 2020 thanks to Jamie Cooper
The raffle tickets are £2 per number and to enter the raffle which runs throughout September, all you have to do is PayPal how ever many you wish to buy to raffle@wellingboroughlakes.com as a gift/friend so there is no PayPal charge. Please remember to add your full name and mobile number so Chris knows who has bought what. Chris will text you back with your raffle numbers.
The raffle draw will happen around lunch time on September 29th after the charity match Chris has also organised with Justin pulling the winning numbers out of a hat. The raffle draw will be filmed to show on Facebook straight after the event.
To find out more, visit the Wellingborough Lakes Facebook page by clicking here.