How to make fiery floaters
Summer means one thing: floater fishing!
Here's our OlogyFix guide to creating bespoke, special freebie Mixers. Much like boilies and pellets, floaters can be pimped up to add an alternative angle of attraction. Creating power-packed floaters is simple but offers greater ability to get the fish fired up and into a feeding frenzy; Pac- Manning at floaters one after another. The inclusion of added ingredients creates a three-dimensional dispersal of attraction within the water; the oils will disperse across the surface, while the dense liquids will dissipate down through the water column. The inclusion of a powder forms a distinctive cloud in the water, luring fish to the coloured burst of powdered particles that seep from the outside of the floaters. Here's how you make them…
What you need:
Two sizes of floating pellets
Tuna Oil
Hot Chorizo
Krill Powder
1. Mix the two sizes of floating trout pellets together.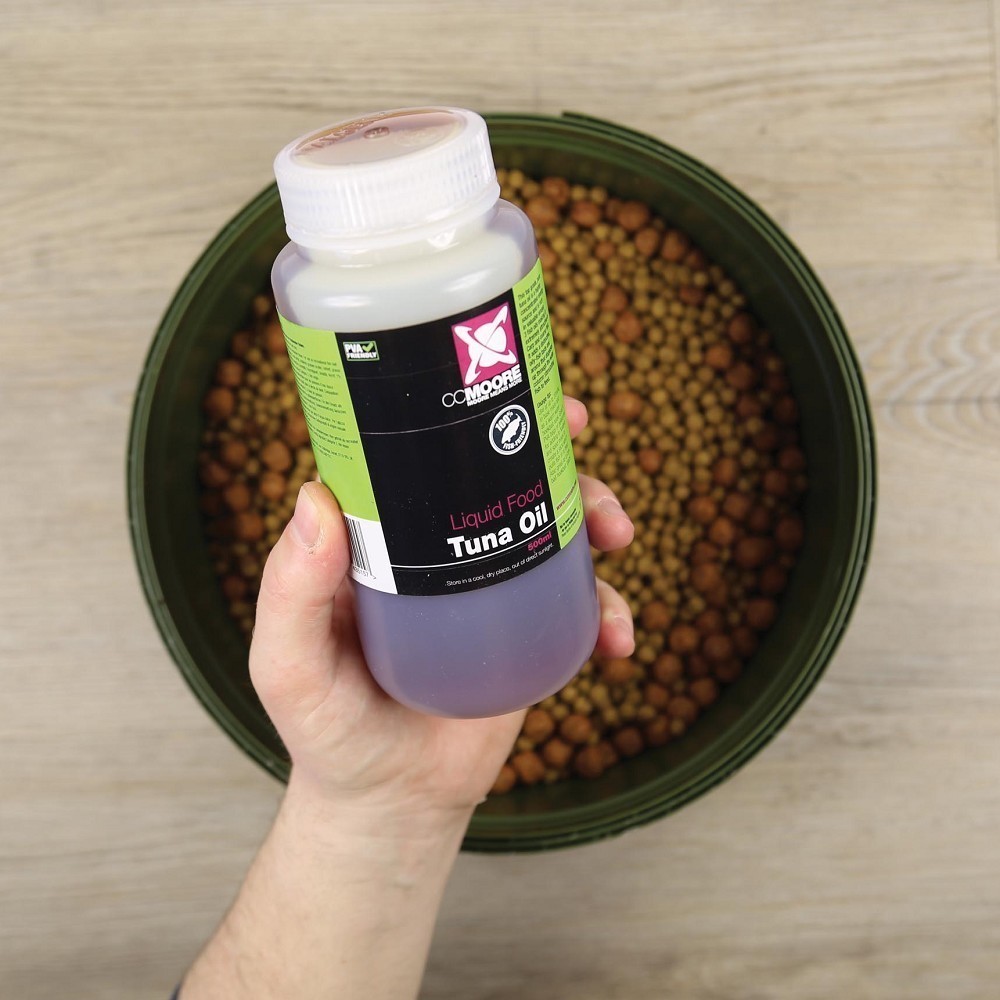 2. Now add a healthy dose of Tuna Oil - this helps to slick off the surface when introduced.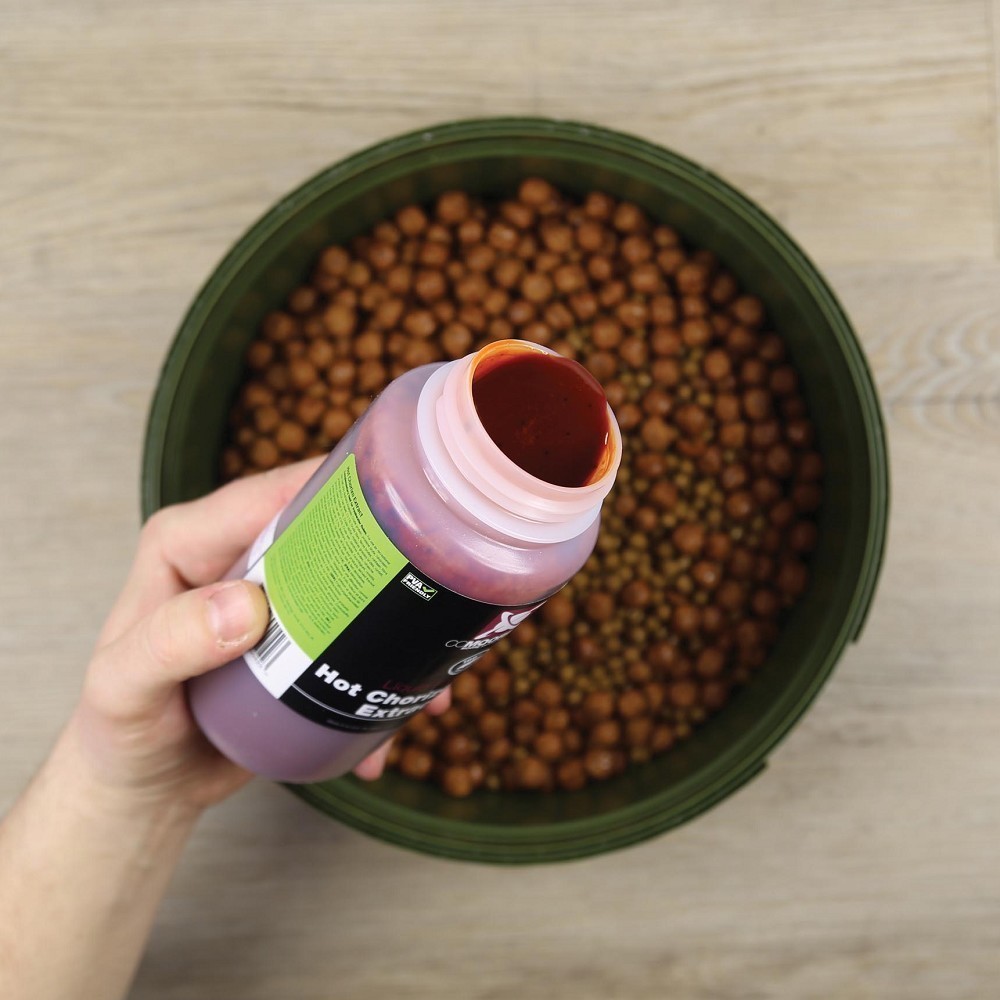 3. And follow this with a good glug of Hot Chorizo Extract - this is where the floaters get their fiery!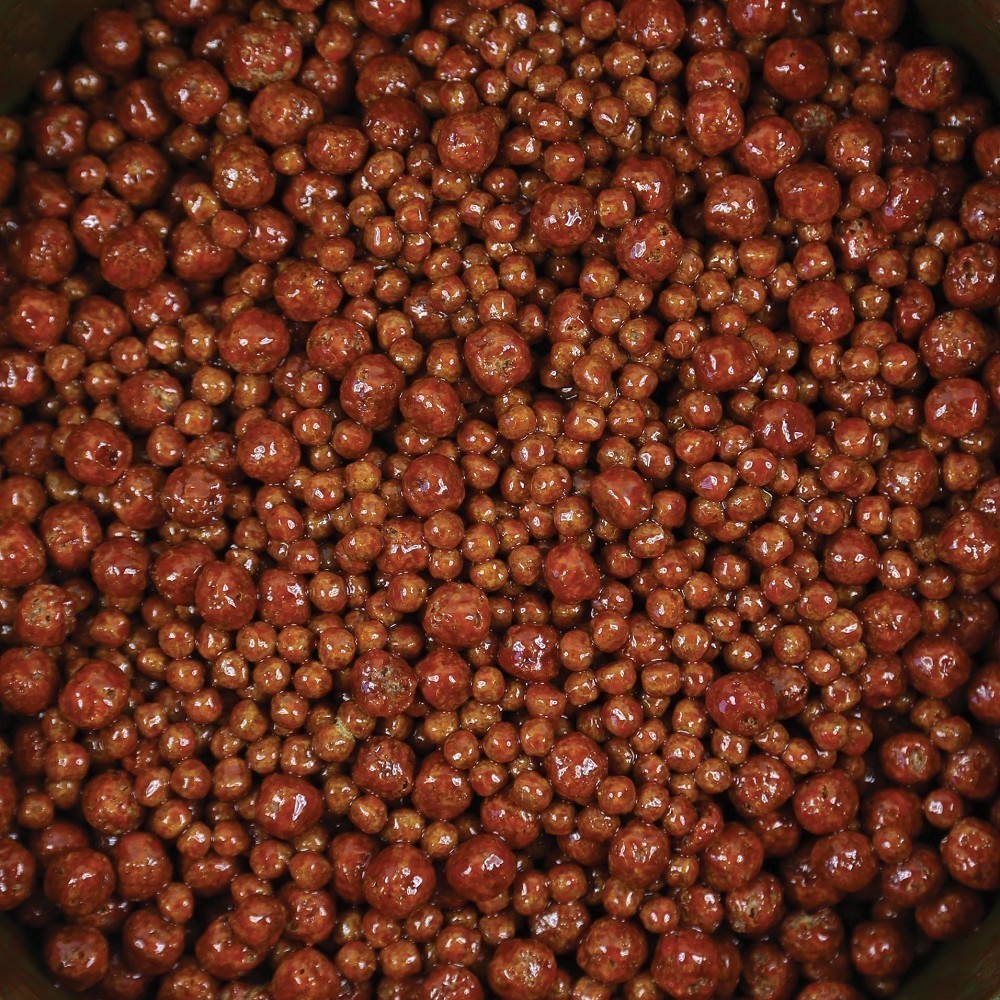 4. Let them to soak for an hour until they have an oily, glistening texture.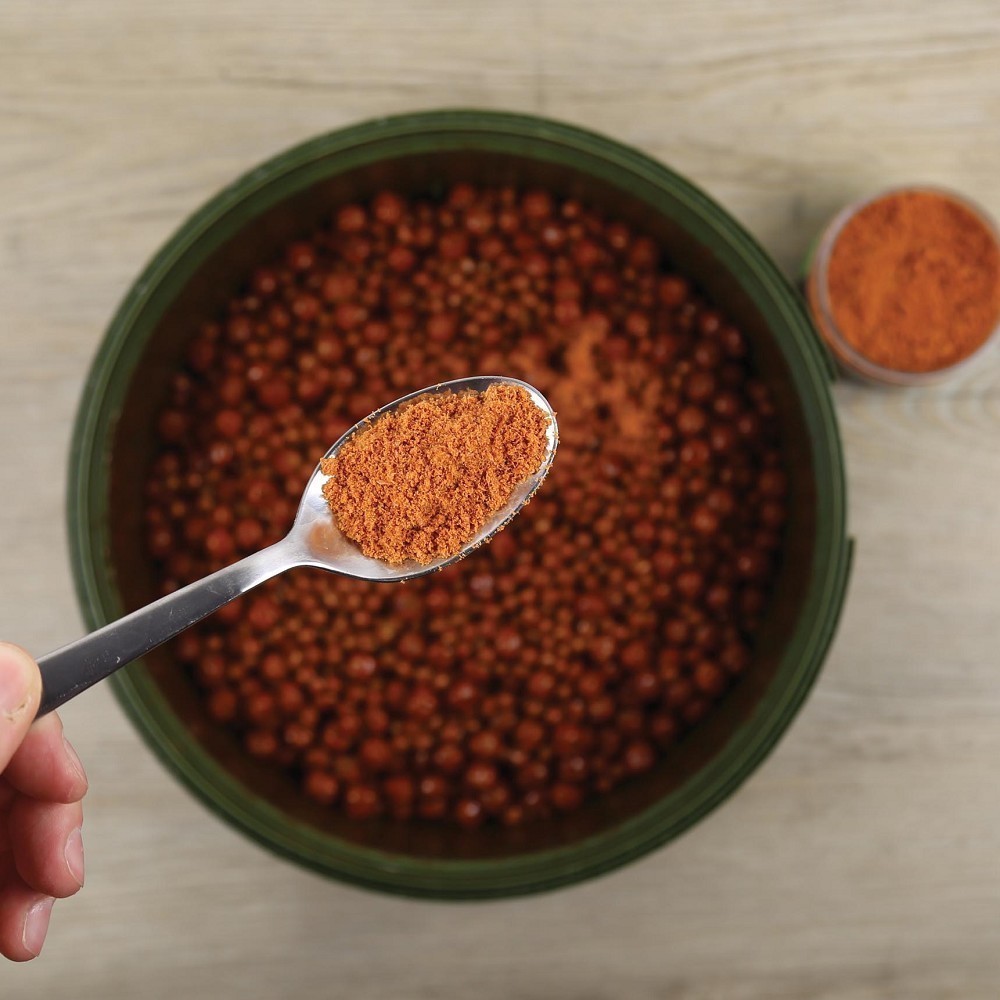 5. With the floaters now being sticky to the touch, add a few spoonfuls of Krill Meal.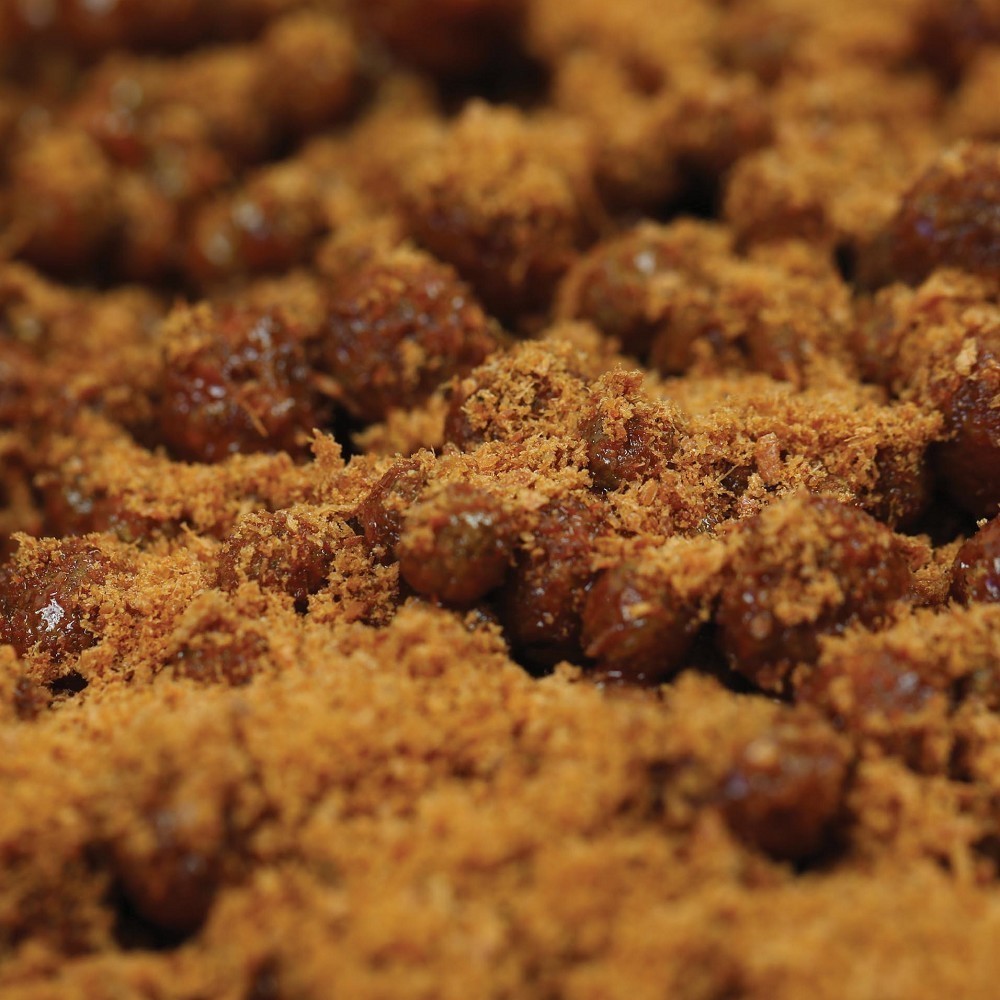 6. The finished floaters will be very oily, but also create a superb cloud on impact when introduced via the Spomb.