The 25 Greatest Captures That Shaped Carp Fishing: Part 3
From the Burghfield common to the Black Mirror...
Rocked the world: Nigel Sharp and the Burghfield common
Any capture of this magnificent common is worthy of inclusion in this list, and all would be worthy. Dave Lane's, for capturing the take and fight on camera? Scott Lloyd's because of the fish's sheer size, and the fact he caught it just 11 months into his campaign on the punishing venue? For us though, Nigel Sharp's capture really put this fish on the map. The 'capture statistics' clearly show just how hard Nigel worked for that fish, this during an era when the lake contained a lot less carp… A five year campaign involving hundreds of nights on the bank and walking the lake (a full five miles) up to three times a day. He went through six pairs of trainers and two pairs of walking boots, two mountain bikes, tons of boilies, three sets of rods, 100+ cans of gas and during those five years - even with all that walking and cycling - he never saw the Burghfield Common more than five times in a single season! That is die-hard dedication right there, CARPologists.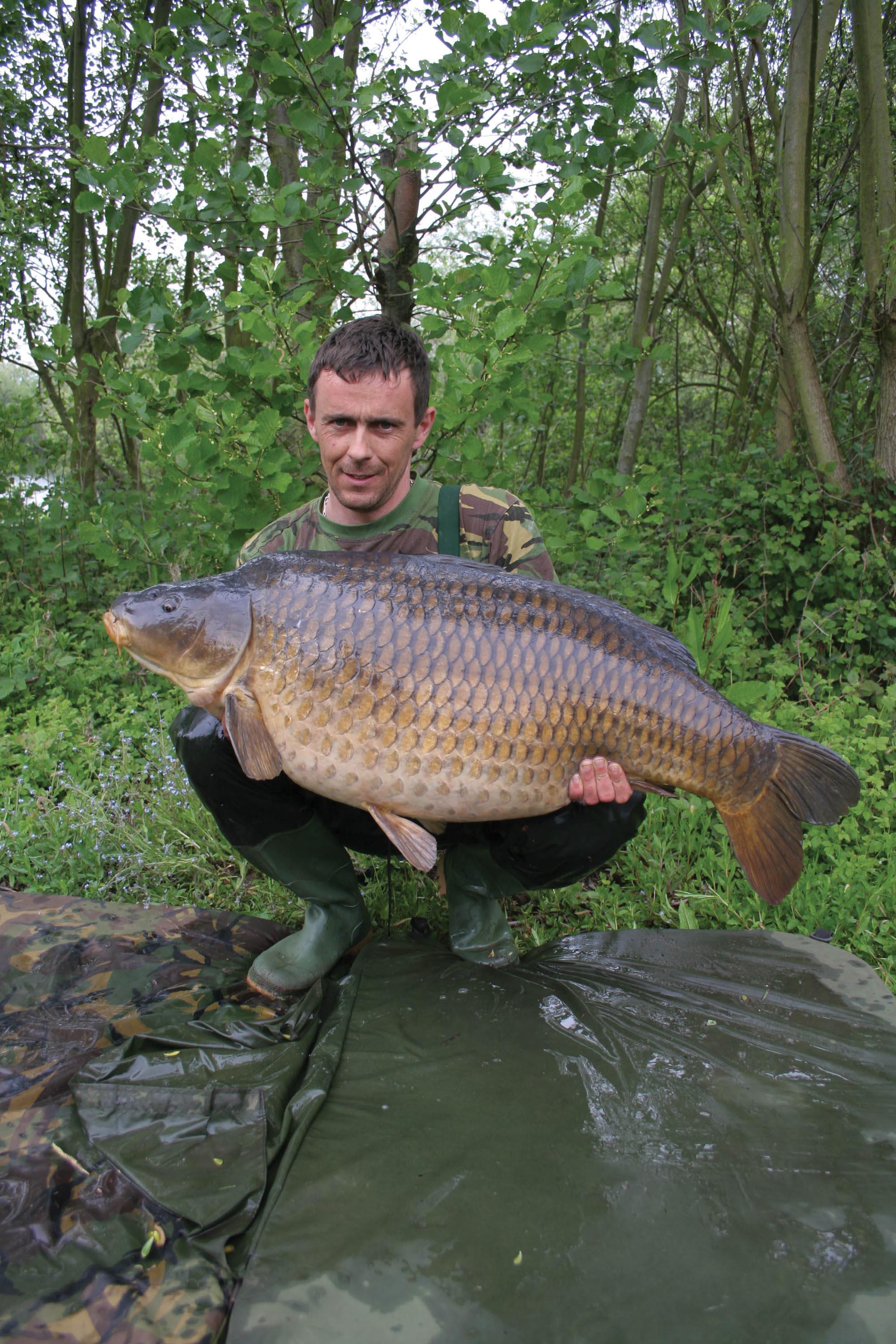 How She's Grown
ANGLER WEIGHT
Roy Allen 29lb
Piers Kernogan 38lb+
Danny Meyerhof 42lb 7oz
Malcolm Tabb 45lb 12oz
Nigel Sharp 52lb 12oz
Darran Day 57lb
Terry Hearn 47lb 14oz
John Hickey 53lb 3oz
Jon Holt 55lb 10oz
Oz Holness 55lb 4oz
Dave Lane 55lb
Scott Lloyd 62lb 8oz
Tom Stokes 53lb 8oz
A Game-changing Capture... Ritchie McDonald and Bazil
Few fish have captured the imagination like Bazil, the massive mirror that lived in the North Lake at Yateley. The genesis of this collective love affair is Ritchie McDonald's capture of the fish back in October 1984 at a massive 45lb 12oz. At the time it was the second-largest carp ever caught in this country, just behind Chris Yates's Redmire 50.
Carp world shocker! Andy Dodd's capture of the Sonning Eye
Carp anglers are always drawn to stories of adventure and uncharted paths, but by the dawn of the 21st Century such pioneering tales were getting harder to source. So imagine the carp world's shock when, in May 2000, Andy Dodd popped up clutching a hitherto unheard-of mirror weighing 52lb from a 300-plus-acre gravel pit! It might not have been pretty, but the Sonning Eye 50 was a mega fish that was subsequently targeted by many big names.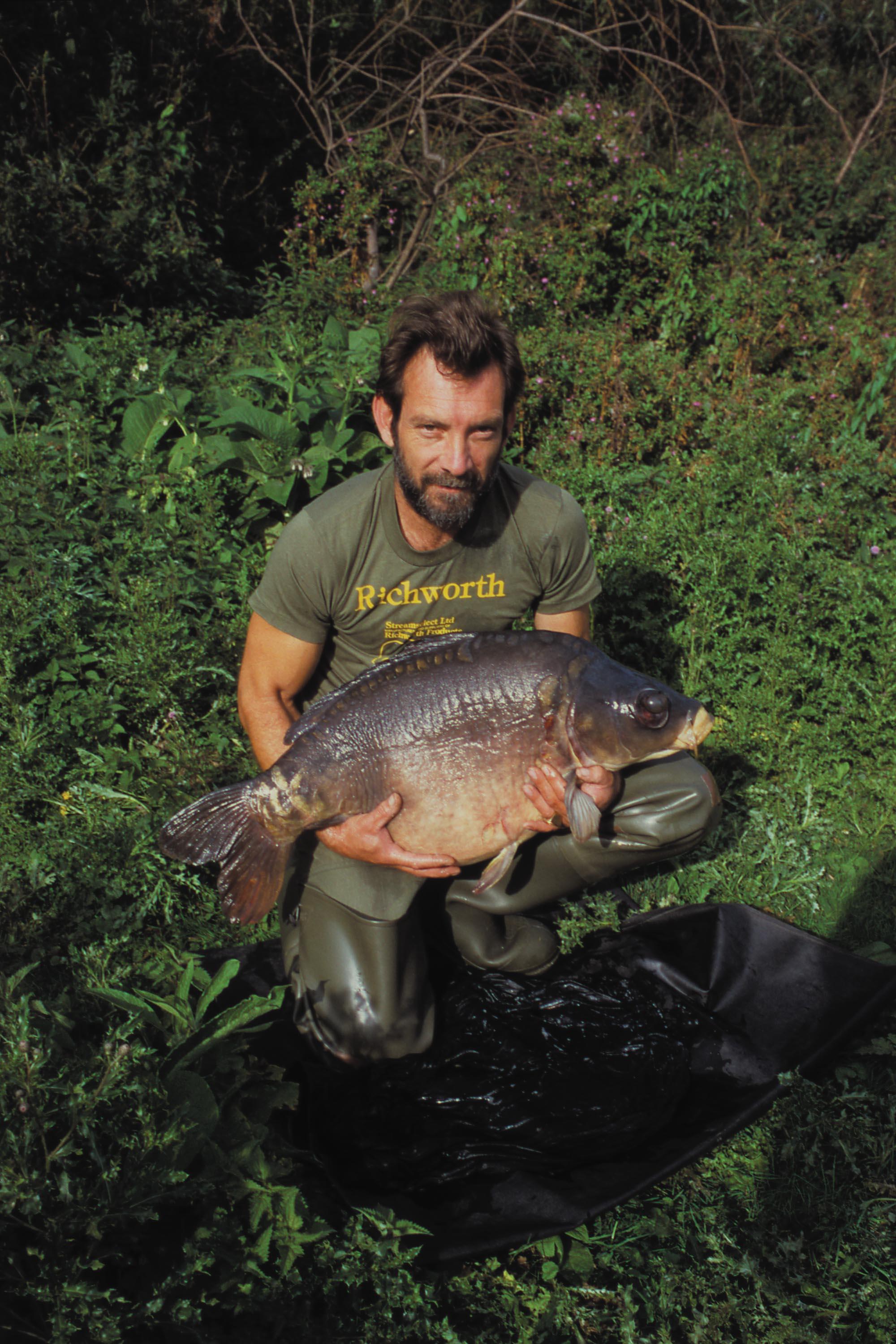 Pete Springate's Capture Of 'the Eye'
"There's a funny story which goes with my capture of The Eye, or Popeye as I called her, in 1991. When I caught Mary for the first time in 1992, I sent the reel of film off to Chris Ball for him to develop. A few days later I received a shocked phone call from Bally, frantically asking which of the two big fish was Mary! It turned out the photos of The Eye were still on there from the year before, and he couldn't believe it! I told him that Mary's were taken in the summer and not to worry about the other one, as he didn't need to know!"
Jason Hayward and the Black Mirror
There are very few boxes, if any, that this capture doesn't tick. The Black Mirror was a breathtakingly perfect-looking fish that lived in the ultra-tricky Colne Mere. In 1992, floppy-haired Jason was the first person to catch it from the venue - at a weight of 46lb - and in doing so won that year's coveted Cobra Cup. The venue became a nature reserve and officially off limits to anglers, but that didn't stop stars such as Terry Hearn and Dave Lane treading in Jason's pioneering footsteps.
Jason's Memories Of That Incredible Carp... "I can still vividly remember the first time I saw her in the water. Back in the 80s, 40lb+ carp were non-existent, mythical creatures that only legends (or Redmire syndicate members) dared to talk about, let alone fish for. I nearly got persuaded that she wasn't nearly as big as I had imagined, but listened to my gut instincts I finally caught her, three long, hard years later.
"The run was my first of the season that year and came at the end of August in horrendously wet and windy conditions. When I placed her down on the mat (my sleeping bag) she laid perfectly still and I spoke to her all the time. When my friends arrived to do the pictures, she went nuts, really angry. She was so beautiful, not a mark on her and she had such a pretty face for a carp. She was "my fish" and didn't get caught for another five years after. RIP old girl."
---