Avid Carp Benchmark Lite
Avid's latest bedchair-and-bag system continues to push boundaries...
It's been eight years since Avid brought memory foam to the carp market and made plenty of anglers sleep more soundly in their beds. Since then, the Telford firm have tweaked and upgraded the format, reducing weight and increasing comfort. Avid still offer Standard and larger 'X' sizes of bedchair, and the latest range includes these all-in-one sleep systems - the Benchmark Memory Foam Sleep System.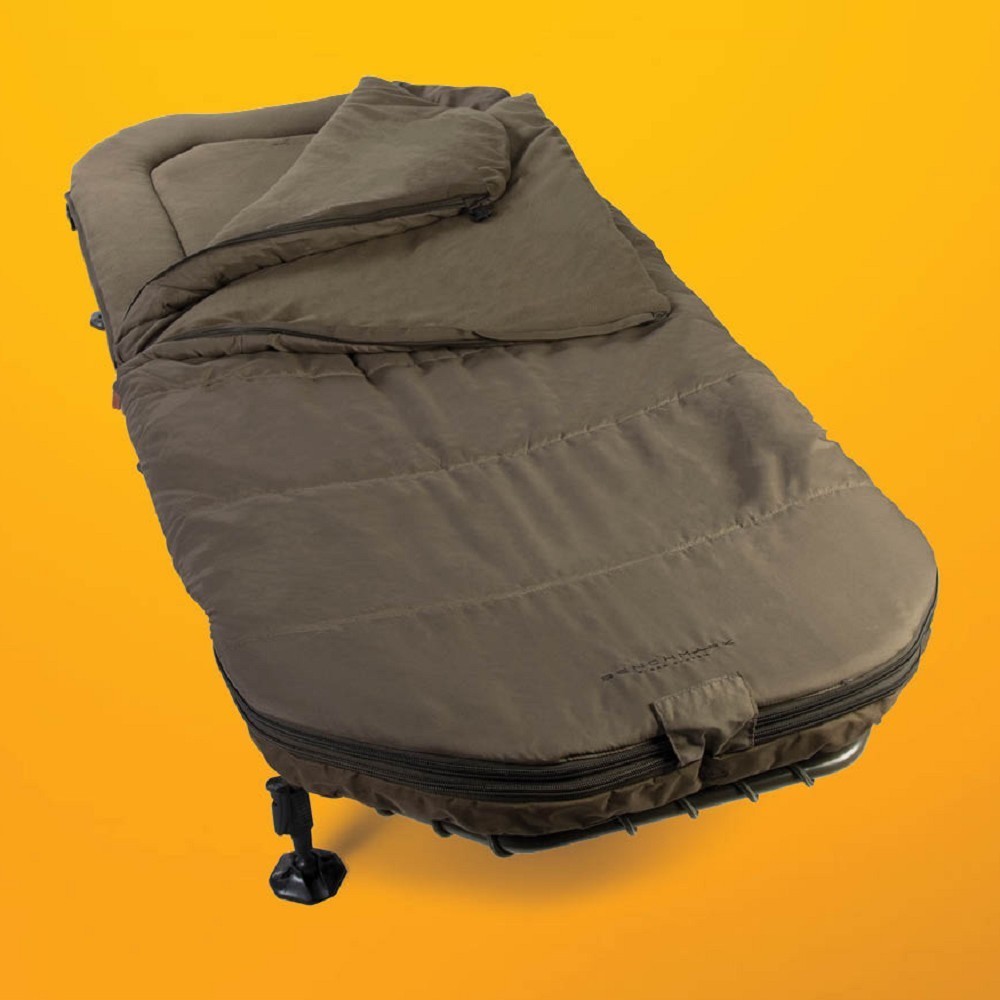 The Big Questions
What's memory foam all about?
It's a thick, padded mattress material that moulds to the contours of your body, giving you a really comfortable base. Plenty of household mattresses use it, but Avid were the first and only to bring it into carp fishing.
And these systems have a built-in sleeping bag on top?
Yep. On top of the two-inch mattress there's a twin-layer four-season sleeping bag. It zips in place and can be completely removed from the bedchair for cleaning. The dual-layer design means you can just sleep under the thinner top layer in the warmer months, or combine it with the thicker bottom layer when the weather turns colder.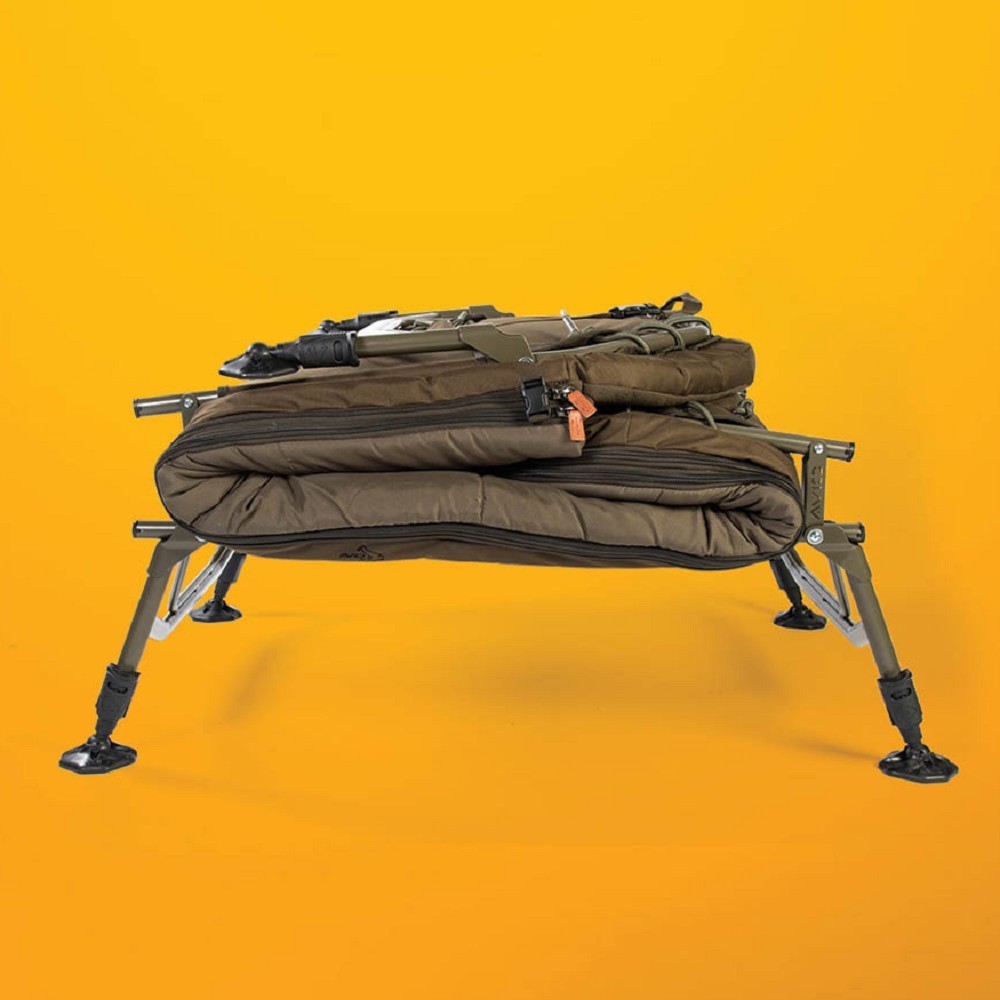 What about the bed itself?
Additional comfort and support is provided by Avid's Lumbar Region Support System, and there are two steel throw hinges to facilitate a fully flat sleeping position, and to enable the sleeping bag to sit comfortably inside when packed away. There's also a strong security strap to keep the folded bed as compact as possible in transit.
Is it sturdy?
It certainly is. Six legs and extra-large mud feet help spread your weight, and each leg is individually and easily adjusted so you can get set up even in small bivvies with minimal fuss.
And there are two sizes?
Avid were one of the first companies to bring out wider bedchairs and that service continues with these systems. There's a Standard model and the wider X version. The latter weighs 18kg and the former is 14kg.
Hang on, haven't these been out of stock for sometime?
They sure have. Avid underestimated just how popular they'd be, but we're pleased to report they're now back in stock and retail for £369.99 and £419.99.