Avid Carp Lok Down Bucket Stand
Avid have revamped their bucket stand as part of the Lok Down range...
Avid's original Square Bucket Stand was an innovative product that provided a quick slot-in solution for simple baiting up, without the need to drill holes in your bait buckets. Now, with the introduction of the new Lok Down range, Avid have revamped their bucket stand.
The first thing you will notice is the rod support, on which you can rest your spod rod, has been shortened. This keeps the unit more compact and easier to store, yet still provides all necessary support for your rod. The rod rest has also been raised up from the original design to sit level with the bucket rim, which creates a more agronomical design for even swifter, easier baiting up.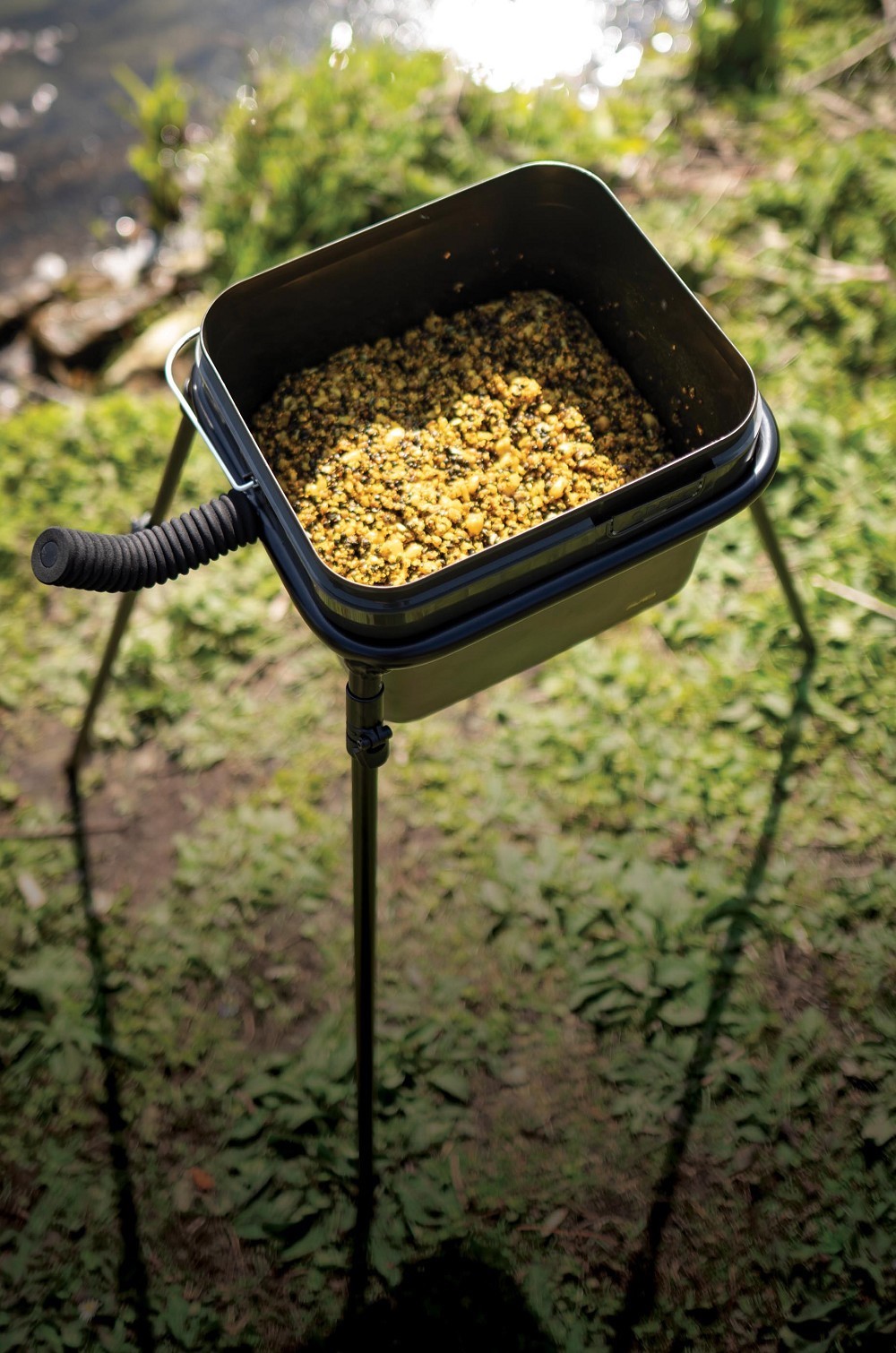 The unit is supplied complete with three adjustable banksticks and these all boast the new Lok Down cam, which clamps the inner metal tube firmly in place. These will not slip a millimetre, even if your bucket is fully loaded with heavy bait.
Accurate and consistent spodding is all about getting into a good rhythm and this new Lok Down Bucket Stand is the perfect aid for that routine. It presents your bait within easy reach and keeps you focused on the job in hand.
£44.99
When you buy something using the retail links in our product reviews, we may earn a small affiliate commission.