Carp Spirit Inox Pod
Carp Spirit's sturdy new pod has a very clever assembly procedure...
There's something immensely satisfying about a rock-solid rod pod, and this beauty from Carp Spirit is certainly well planted. Enabling you to get locked and loaded with dead-level rods in any type of swim, the beauty of a good pod lies in its versatility and stability. Carp Spirit, who have been making waves since they really burst into the UK scene this year, know what they are doing in this field and the Inox is their flagship model…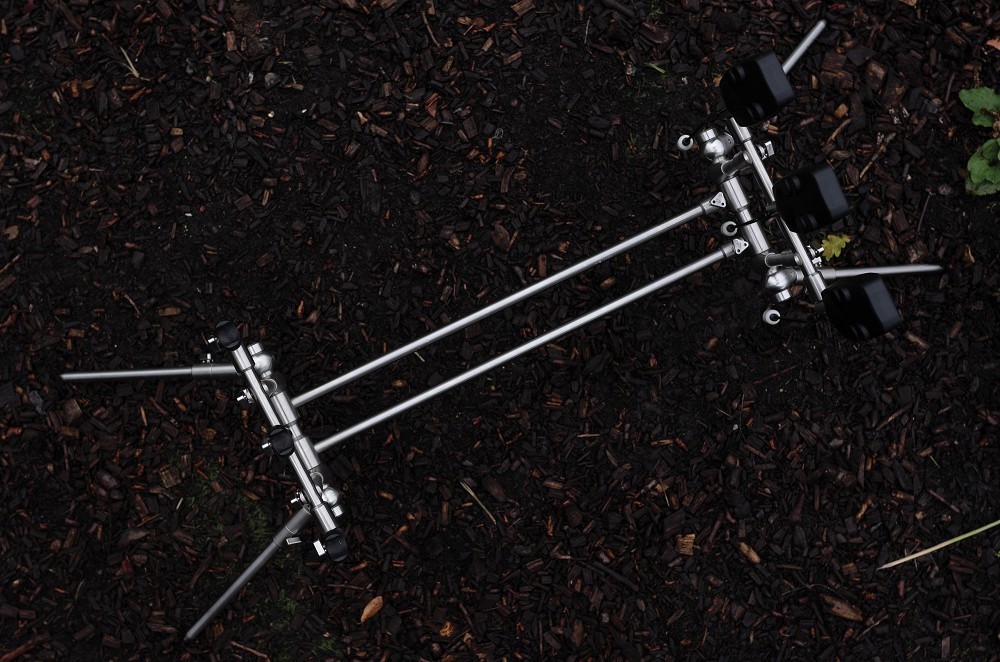 A work of perfect symmetry
The Big Questions
This looks pretty special
Oh, it certainly is! Building on the success of Carp Spirit's Inox 300 range of buzzer bars and bankware, the Inox Pod is machined entirely from premium 300-series stainless steel. It was conceived right here in Blighty (along with the rest of the Inox range) from the ground up with computer-aided design and is built to withstand anything our sport can throw at it.
What's this assembly mechanism all about?
Undoubtedly the Inox Pod's party piece is its 'Dutch pin' system for the quick release of the legs and buzzer-bar uprights. Basically, you perform a push and twist motion to get the legs where you want them (90, 45 or 22.5 degrees) and they'll lock in place as soon as you release your grip. You do the opposite to fold the pod away. It's simple, very quick and a joy to use.
It looks like the buzzer bars sit in place neatly too?
Speed of assembly is clearly a theme with this pod. The buzzer bars, which are available in three or four-rod versions, don't have to be twirled into position with a traditional screw thread. Instead, you place each one on the two upright bars and tighten a pair of tri-lobe thumbscrews (which are a 'no-loss' design) around the buzzer bars. This provides a rock-solid base but also enables you to tilt the angle of your alarms or butt rests for optimum positioning when fishing with your tips up high or down low.
How does the pod perform?
This is a premium product and it's really well engineered. It has twin adjustable bracing bars that run the length of the pod and the easily adjustable legs make getting it level a doddle. Being stainless steel it's got just the right level of bulk to provide stability, but the hollow tube inserts mean it's not as heavy as some similar products. The tri-lobe adjusting screws can be tightened with a separate key that's very handy, especially when slotting in bite alarms without the need for tiresome threading. And if you want to fish a river or big stillwater and get your rod tips nice and high, you can add long banksticks or storm poles to the front of the pod. One final bonus is that the legs can be removed and used as individual banksticks should you wish to switch from a pod set-up to single sticks.
What do you get as part of the bundle?
The Inox Pod can be bought as a three or four-rod complete bundle (£349.99), or you can just buy the base version (£299.99) if you already have Inox buzzer bars. Both come supplied with a quality padded carry bag and a key. carpspirit.com/en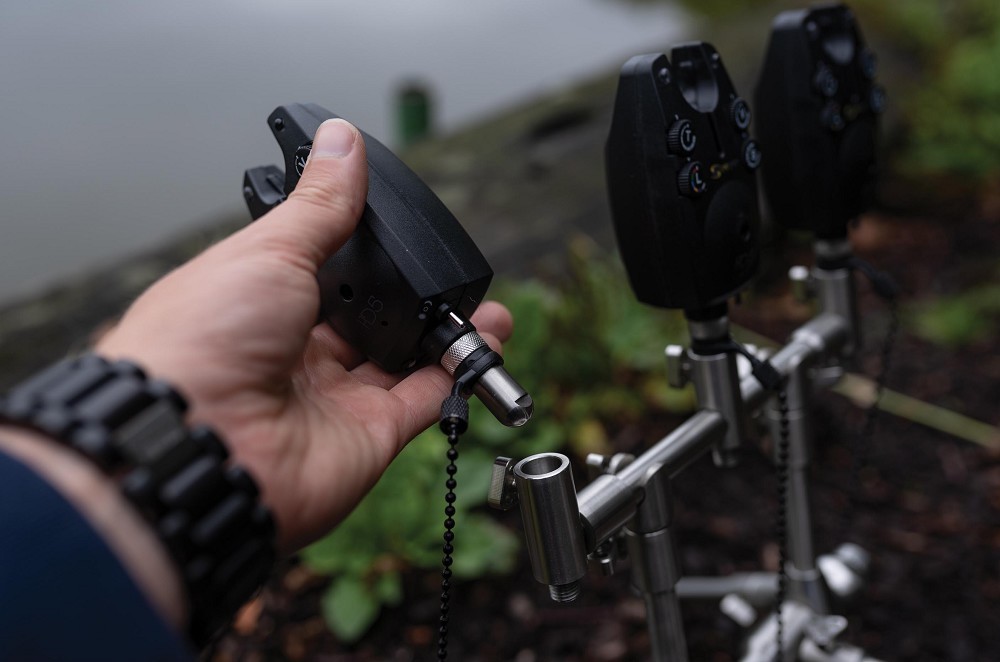 The quick-release alarm head fixings are a great addition