JRC Stealth Bloxx Compact 2G bivvy
The latest version of the JRC Stealth Bloxx bivvy looks better than ever...
The Stealth Bloxx Compact 2G bivvy is the pinnacle of JRC's Bloxx design evolution so far, with a range of features and attributes that suit all styles of angling. Available as both a full bivvy or an open-fronted shelter, the Stealth Bloxx Compact 2G covers all bases.
The Big Questions
I've seen Stealth Bloxx bivvies before, right?
Yep, JRC launched the original version five years ago. The name comes from the central block from which the supporting ribs splay out like an accordion. That concept remains but the block has got stronger yet more compact, and there have been plenty of other tweaks.
What are the main selling points?
Quick set-up time is one of the main features here. The aluminium ribs splay out with ease and you can get fishing very quickly. Then of course there's JRC's bivvy pedigree which means it's built to last. The Stealth Bloxx 2G is made from 10,000mm HH Hydratrex material and has taped seams throughout.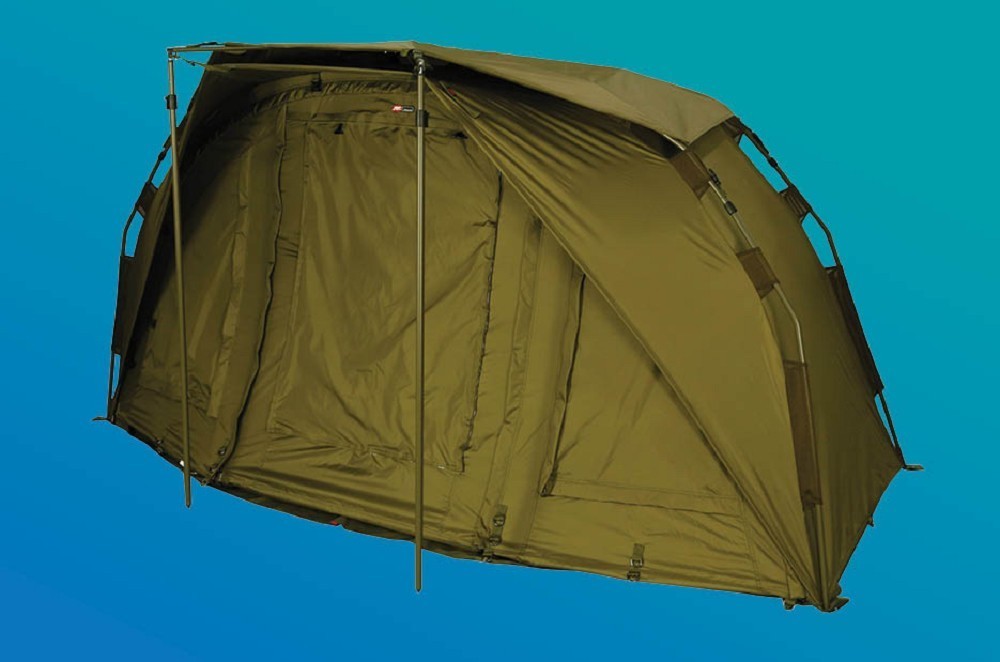 This new 2G version is supplied with a cap-style mini wrap to improve insulation and reduce condensation
This is a premium bivvy, then?
It sure is. JRC have thrown everything at it, and it stands up well against competitors like the Nash Titan and Trakker Tempest. Its shape is designed for maximum stability and internal space, and little touches like the quality of the fabric and the integrated rain gutter show JRC have done everything they can to perfect this design. It's light enough and strong enough for overnight sessions in all weathers, but also adaptable and comfortable enough for long-stay anglers. It's also available as a shelter if you want a simpler open-fronted version.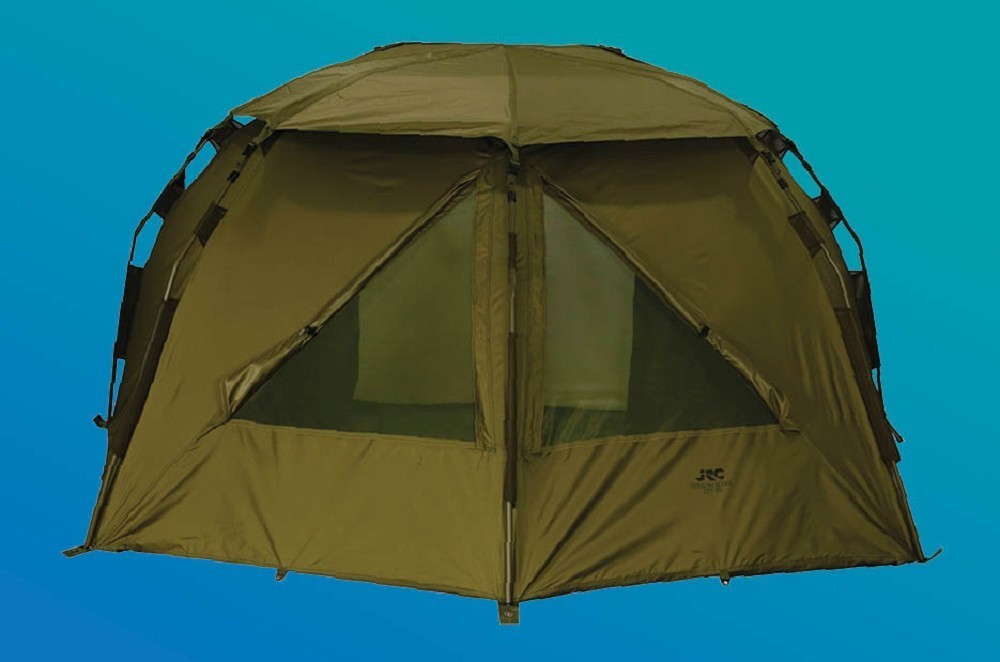 Large rear vents offer climate control
Any extras?
This new version is supplied with a cap-style mini wrap to improve insulation and reduce condensation, while a separate overwrap is also available. A heavy-duty groundsheet, two 48" storm poles, pegs and carry bag come as standard.
Give me some figures then…
The bivvy version retails for £399.99; the Overwrap for £199.99, and the Shelter will set you back £239.99.