JRC Stealth Compact 2G Bivvy
JRC's Stealth Compact 2G is a rapid-erect shelter with all the refinement of much bigger rivals
Pramhood-style bivvies have been around for two decades now, but the evolution process continues with lighter frames and better fabrics. Always at the forefront of shelter design, JRC are leading the way with the impressive package that is the Stealth Compact 2G. Here are five key features…
The Big Five
1. Adaptable design
With only two ribs to piece together, this bivvy can be set-up very quickly indeed. The front peak, which is a real boon in driving wind and rain, can also be left off if speed is of the essence and the weather is less threatening.
2. Lightweight construction
The Stealth Compact 2G's ribs are made from 6061 aluminium alloy for strength without bulk, so the complete package comes in at under 10kg. Despite that, the shelter's solid construction and pegging points means it's super stable even in high winds.
3. Premium fabric
This bivvy's 'skin' is the sumptuous Hydrotex breathable fabric, which reduces condensation. It's hard-wearing and feels like it could last a lifetime. With a 10,000mm hydrostatic head rating and sealed seams throughout, it will also keep you bone dry while the very worst of the British weather rages outside.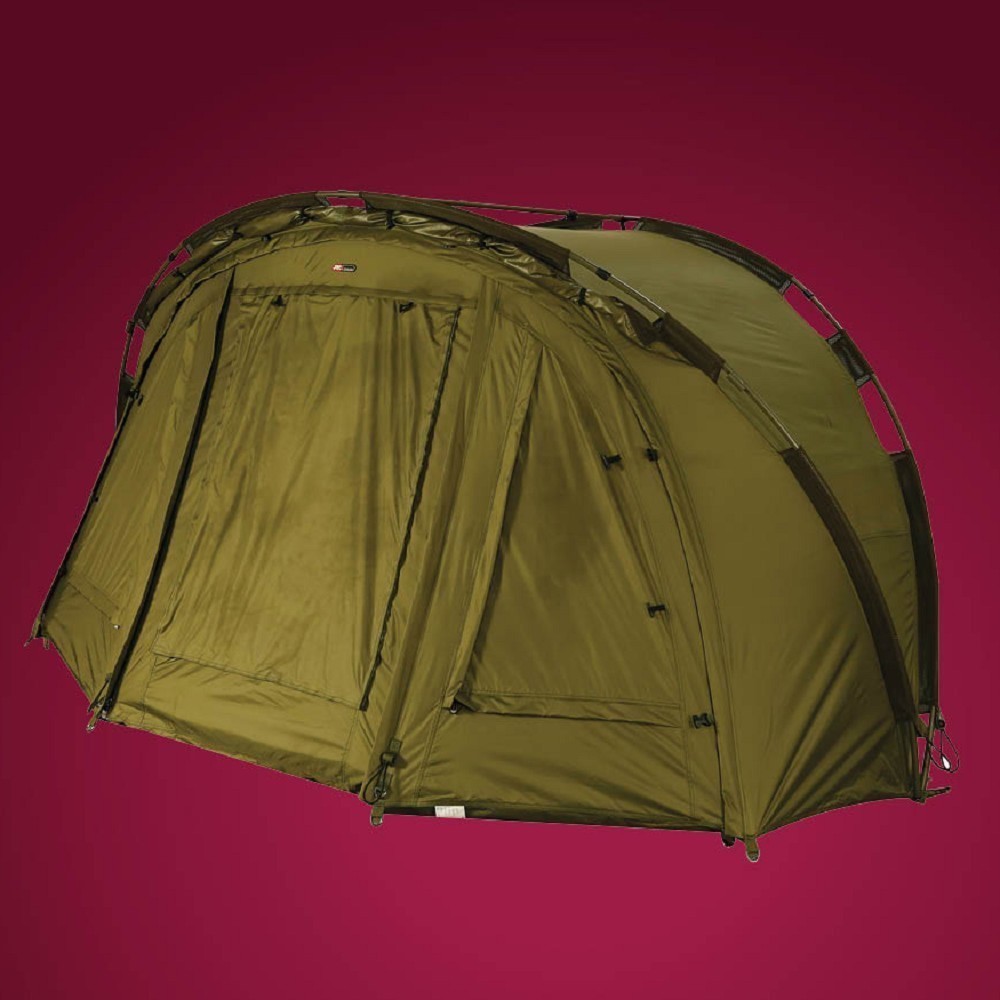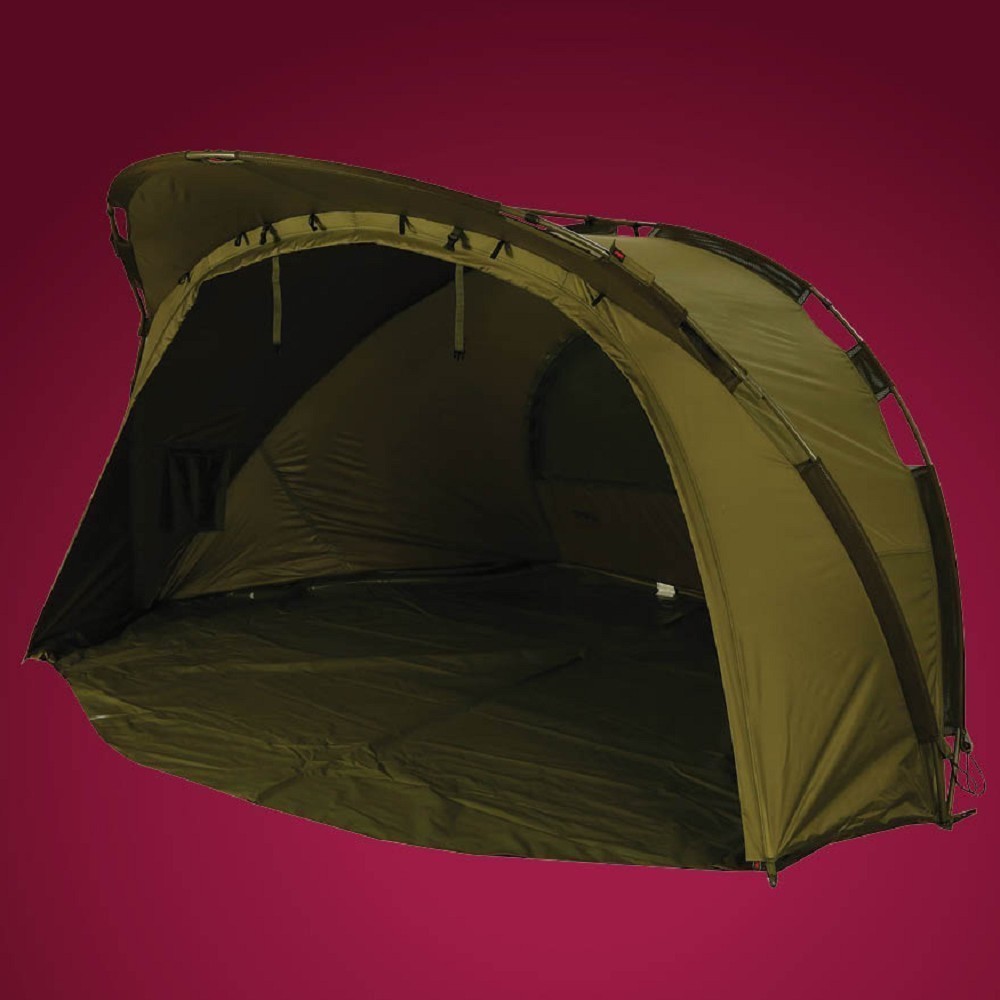 4. Multiple door options
You wouldn't expect anything less from a JRC bivvy than a raft of door options, and that's just what this bivvy delivers. The Stealth Compact 2G can be arranged with a wide-open front for warm days and better fish spotting, or with the front panel zipped in you have Clear, Green and Mozzy door options and various zipping configurations.
5. Room to move
Despite its relatively small footprint, this bivvy has been designed with steep sides to maximise internal space. It measures 270cm wide, by 195cm deep and 135cm high, giving you decent headroom and plenty of usable storage space around your bedchair.