Mistral Baits Atlantic Crab
Mistral's newest bait blends classic fishmeal theory with modern ingredients
In existence for 31 years, Mistral know a thing or about bait and the pulling power of a finely honed fishmeal. Their latest creation is a fusion of all that experience and modern bait-making science. Carp-catching machine Jim Shelley has recently joined the company and has instantly taken a shine to this Atlantic Crab, catching on it from the word go.
At the heart of this bait are krill extracts, fish extracts and multi-fishmeals, but what sets it apart is the edge and aroma provided by masala and tandoori spices. It's one of those smells that will keep you coming back to the bag to sniff.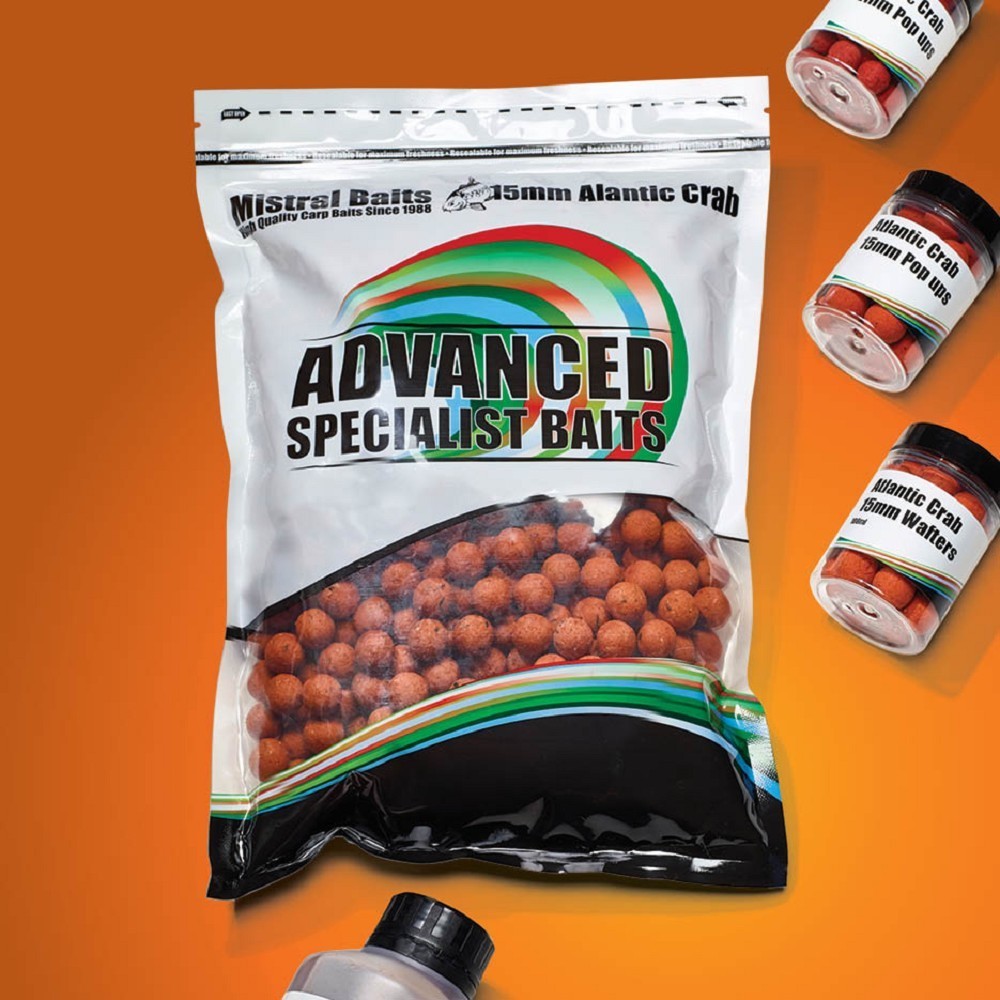 The Atlantic Crab has a classic browny-red colour to it and a texture that carp can get their pharyngeal teeth into. Mistral suggest using this hearty bait between mid spring and late autumn, but on venues that see a lot of activity and bait all year round we can imagine these boilies succeeding right through the winter.
It's available in a 15mm size in 1kg or 5kg bags and as a freezer bait or air-dried. The Atlantic Crab range also includes matching wafters, pop-ups and a glug.