Rollin' Baits Optimum Range
With the Optimum, top carp food brand, Rollin Baits, have created a boilie like no other...
All products are designed within a certain set of parameters that determine their quality and attributes. Your bedchair might be low on padding or slightly narrower to save weight, or the frame might be steel rather than aluminium to save cost. And most of these decisions do come down to pounds and pence.
With the Optimum range of boilies, however, Rollin Baits have unashamedly gone for quality above all other considerations. Their product blurb states, 'we make no apologies for the cost of this bait'. What you are looking at, therefore, is a boilie designed to be the best, without compromise - and it certainly comes from a company with pedigree.
Now 20-years-old, Rollin Baits was formed by Dave Moore and John Hallett. The latter has now retired, but Dave, who is fanatical and hugely knowledgeable about bait and who has caught huge fish across Britain and Europe, is still heavily involved.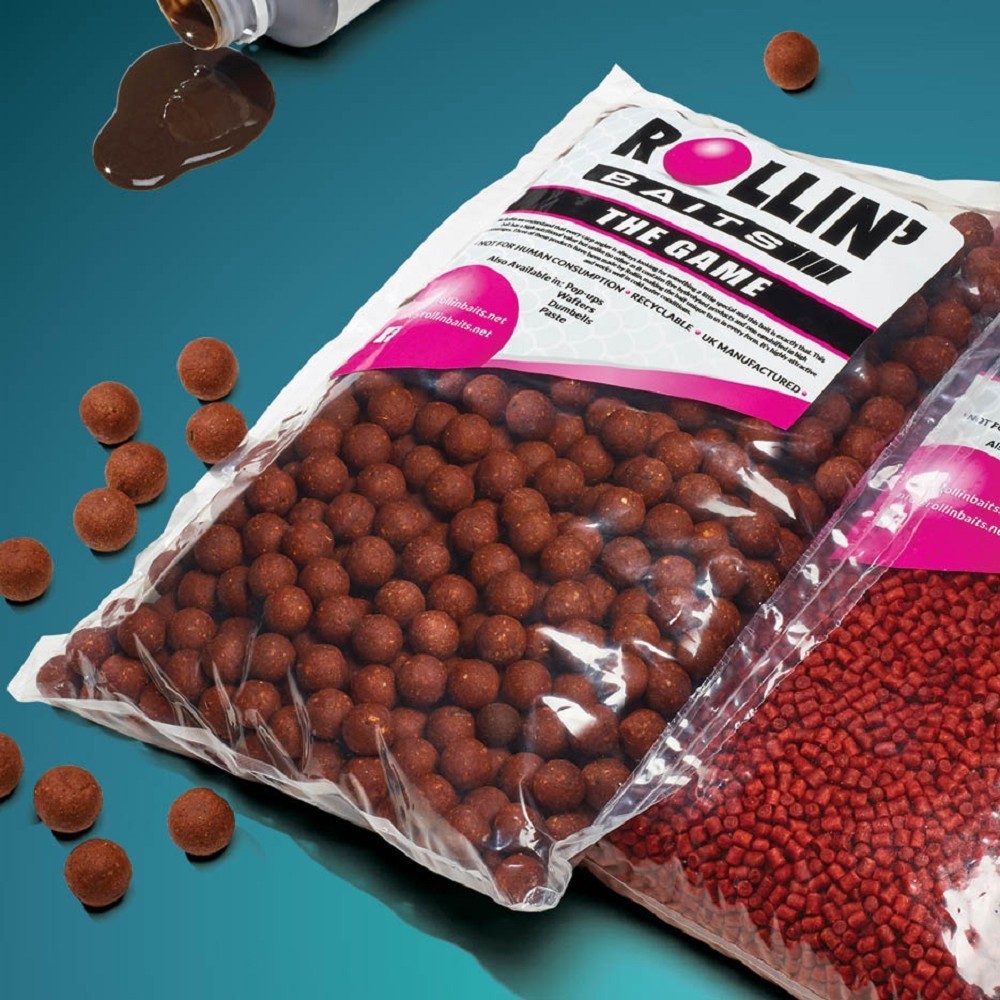 Fellow bait aficionado Ken Townley described the Optimum as 'without doubt the most effective milk and fishmeal basemix I have ever used', so it certainly comes well recommended.
These boilies are exceptionally soluble, so they leak out their attractors readily. This also means the baits are quite soft and often have instant results wherever they go. This is certainly not a boilie that requires masses of pre-baiting to convince the fish to feed on it.
As the name suggests, Rollin Baits are used to rolling boilies for customers using their own mixes or those from other bait companies, so it's no surprise to learn that the Optimum boilie is available in a range of sizes to suit all needs. You can buy these boilies in classic spheres of 12, 14, 16, 18, 20 and 24mm, or go for something different with a barrel shape. There are three to choose from - 12mm by 16mm, 16mm by 20mm or 20mm by 24mm.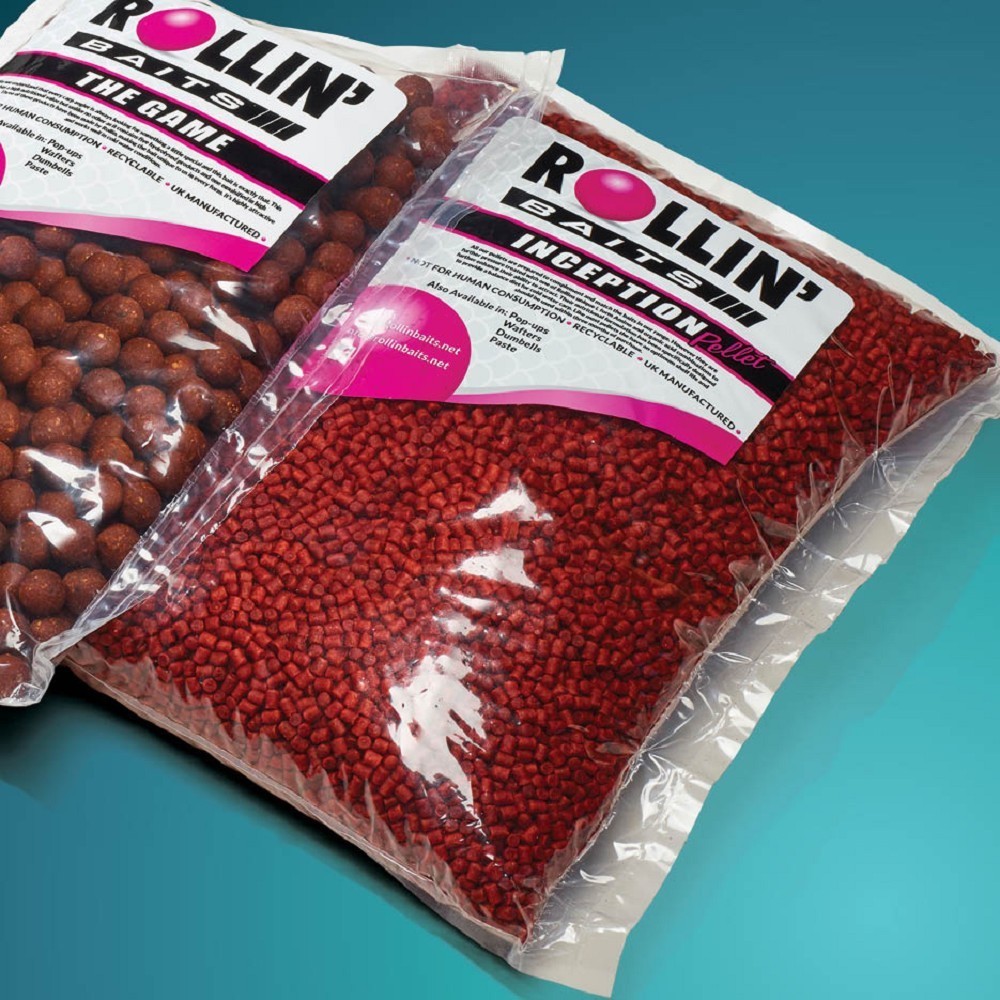 In addition, there's a full range of associated products. The matching cork-dust pop-ups are available in seven different sizes, including barrels, while the ultra-buoyant corkball pop-ups come in 16 or 18mm spheres. There's also a glug made from fresh, organic ingredients that match the boilie's attractors, plus wafters and pellets in 2.3, 4 or 6mm options.
At £15 per kilo, these boilies are not cheap, but they are truly optimum by name and nature.
Rollinbaits.net
Dave Moore discusses Optimum
"This bait isn't new to Rollin, it's been used by many of our customers for the past four years. The original concept was to formulate a well-balanced, pure milk protein derived bait, made from the highest quality ingredients available to the angling world. However, three years ago we decided we needed to take bait development one stage further. There is only a finite number of ingredients available to the bait making world and most can be sourced by anyone. The high cost ingredients are the ones used the least, for obvious reasons, but at Rollin this is not an issue; we make baits that catch carp not the angler and make no apologies for the price of some of our products. We decided that to take the bait game to a new level we needed to make or improve on the widely used ingredients available. I am glad to say that with our unique emulsification and hydrolysis processes we can now take basic ingredients and improve their nutritional and attractive qualities. We now use these processes in all our bait range, but Optimum is our premium bait containing the most hydrolyzed ingredients along with a fat breaking process unique to Rollin.
"Optimum is a very high nutritional quality bait, with a unique solubility that makes it very attractive as a food source for carp. It does not rely on a single attractor source, but a combination derived from the high solubility of the ingredients used.
"Also, our hydrolysis process has been developed to make the bait very digestible and subsequently more nutritionally available, which promotes good digestive health. It's also a very good all-round bait that works very well in most conditions and is always worth trying."