Rollin' Baits The Game Range
Another high-quality HNV boilie from the Rollin stable
Rollin Baits have been around for two decades and, as they admit themselves, are fanatical about carp bait and the sciences behind it. Formed by Dave Moore and John Hallett - with the former still heavily involved with the company - Rollin have a wealth of experience and carp-catching ability behind them. The Game boilies, which we are looking at today, are one of the firm's four quality boilie ranges.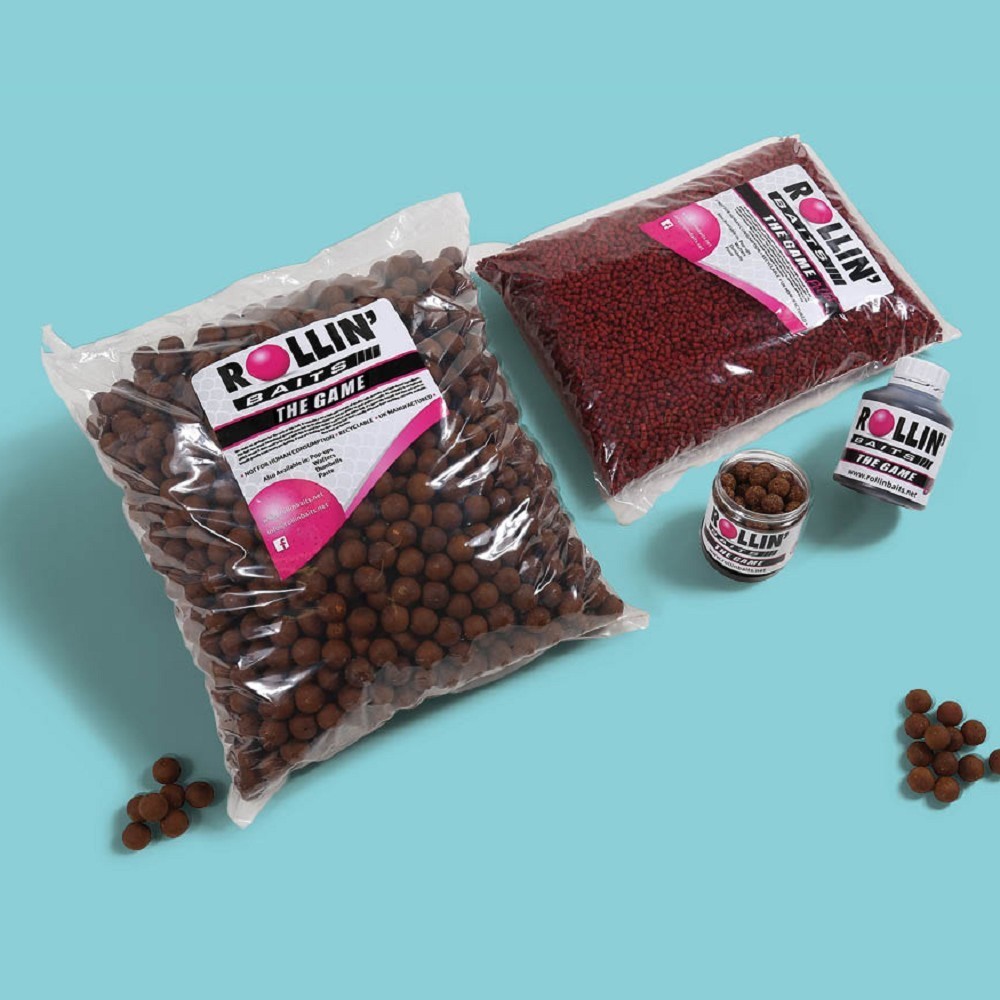 The Big Questions
Give me the lowdown on The Game…
This is a high-nutritional-value boilie, or HNV as they are often known, packed with quality ingredients.
What makes this one special?
The Game features five hydrolysed and one emulsified product in high percentages. Three of these products have been made by Rollin themselves, making these boilies unique to the company and unlike anything else on the market.
What does that mean exactly?
It means The Game will stand out from the crowd on your local water, but it also means these boilies are easily digestible by the carp and can be used all year round. These boilies are very attractive and perfectly suited to deployment in cold water.
What's HNV all about?
It's a theory that carp anglers began working on in the 1970s that continues to this day. It was completely revolutionary in the early years and saw many carp anglers' catch-rates rocket. Basically, the theory is if you pack your baits with quality ingredients that are good for the carp, the fish will seek them out above all other food sources. We will obviously never know if the carp are aware of 'what is good for them', but the results on high-nutritional-value boilies can be extraordinary, so many carpers are convinced of the benefits. Either way, The Game boilies are certainly made from quality ingredients and definitely highly digestible.
What's in the range?
Rollin don't cut corners or leave anything to chance, so there's a full range of options with these boilies, plus a big selection of matching products. The standard spherical boilies are available in 12, 14, 16, 18, 20 and 24mm, while there are three sizes of barrel-shaped boilies too. If you want pop-ups, there's a choice of corkball or corkdust versions, plus wafters. The Game Pellets come in 2.3, 4 and 6mm sizes, and there is also a matching glug made with the same specific attractors and blended from fresh, organic ingredients.
Where do I get them?
You can order direct from the Rollin website (rollinbaits.net). The boilies are £10 per kilo, except the 12-millers which are £11, but there are bulk discounts if you buy 15, 30 or 50kg that can bring down the price to just £8.50 a kilo.