How to tie the Greedy Pig Rig
It's a late 80s classic...
It's a late 80s classic, which was made even more popular in the 90s by Tim Paisley. But who still uses it today? No one. Zilch. Not only is it something completely different to what the carp are conditioned to picking up, it's also a real mouthful, which makes ejection even harder. While two 18 millers on a Hair could be classed as a Greedy Pig Rig, try thinking outside the box and get creative with different hookbait presentation. Here's just three great options…
What you need:
Semi-stiff coated hooklink material
Size 4 hook
Shrink tubing
Bottom baits
Pop-ups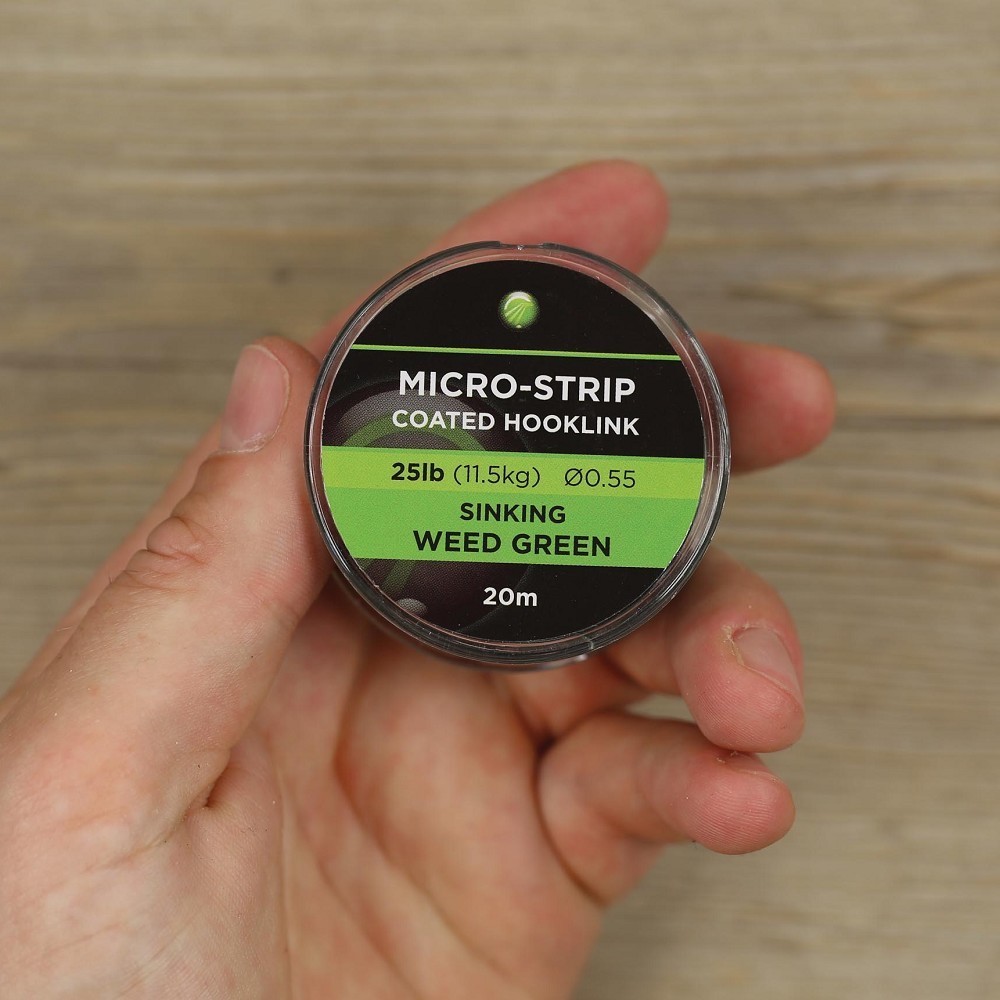 1. Start with 14-inches of coated hooklink material and strip back seven-inches.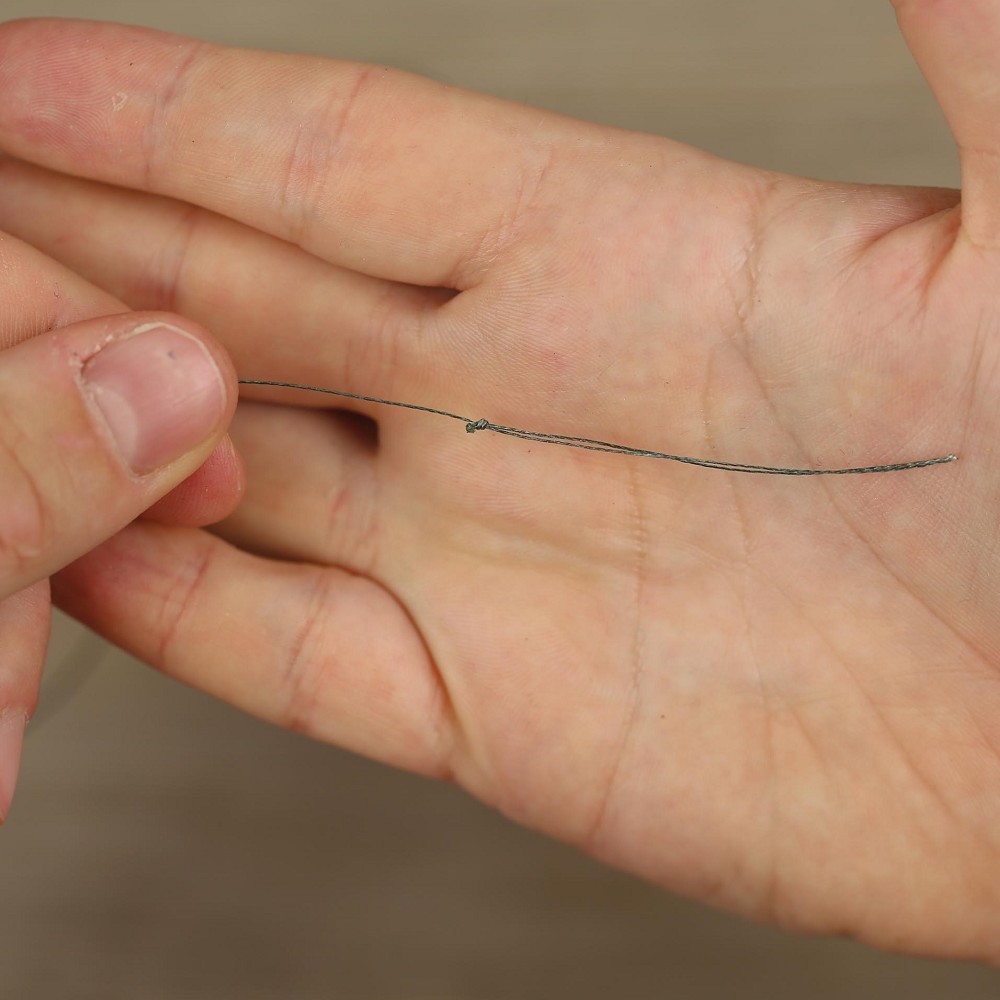 2. Next tie your Hair loop, but because you're using two to four baits on the Hair, make sure you make a really large loop so the bait closest to the hook sits over the top of the knot; this will ensure the baits don't move or slide on the Hair.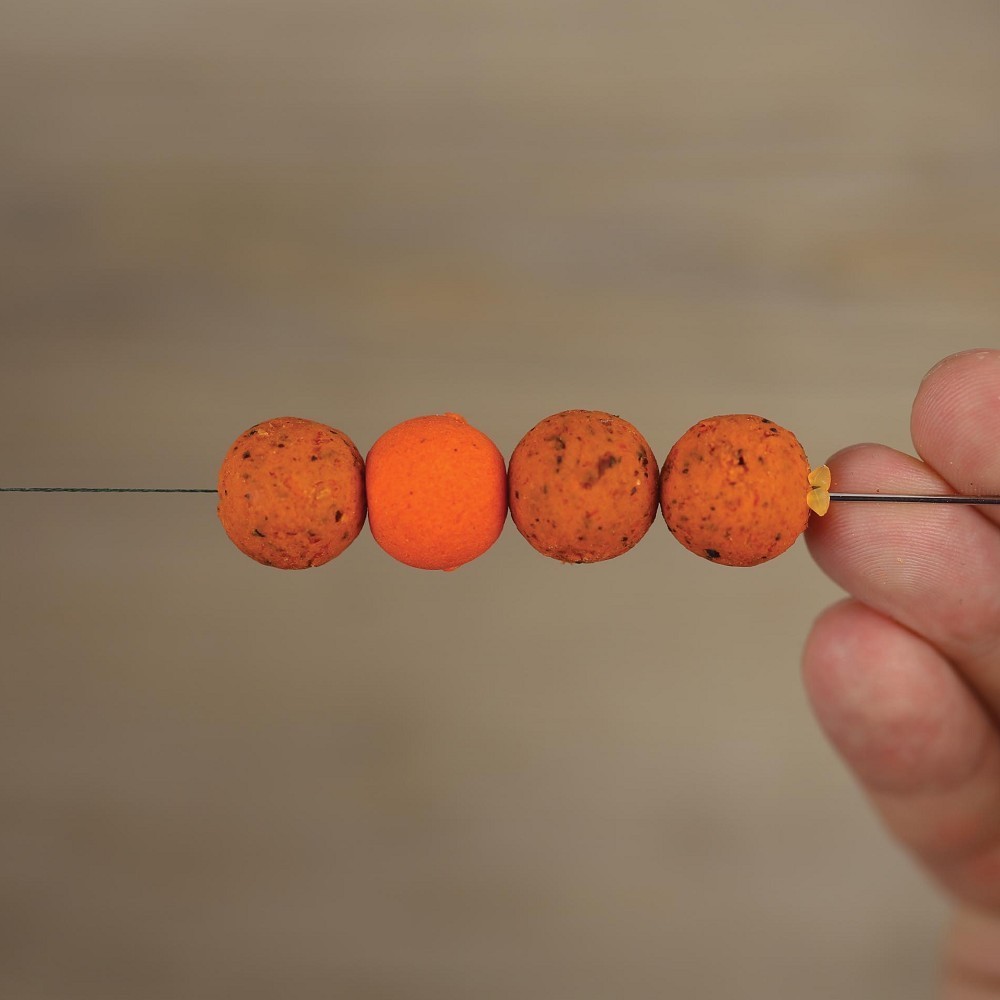 3. Mount your hookbaits - we'll look at different options in a moment - and then thread on your hook and secure in place using a Knotless Knot.
4. Add shrink tubing to help the hook flip over, tie a large Figure-Of-Eight-Loop knot at the other end and add an anti-tangle sleeve. Job done!
5. Now for hookbait options. (1) One 15mm bottom bait, followed by a 15mm pop-up and finish with two more 15mm bottom baits. (2) Two 15mm bottom baits either side of a 15mm pop-up. (3) Or how about two 15mm bottom baits and then two 15mm pop-ups with a split shot in-between the two to counter-balance.
Although this rig looks a little crude it does have its time and place. The double 15mm hookbait is very selective and can sometimes pinpoint the bigger fish, especially if nuisance species such as roach, bream and tench are present. The double hookbait and large hook is just too much of a mouthful for this micro species.
It's also fantastic for European adventures. I've used it to great success in France and know a lot of our European members place confidence in it. The two, heavy bottom baits are also difficult to eject as they pull the hook down into the bottom lip. It's just a little different to the standard, balanced baits that so many people use.
I tie it up Knotless Knot style, with a size 6 Long Shank hook. A large section of shrink tubing is steamed over the eye to encourage the hook to flip, turn and catch hold. It's a very hard rig to eject and one that's perfect for targeting the bigger fish.
My preference is to fish a long hooklink, 10in and above because the carp will be moving slowly from bait to bait. Consequently, I will scatter my free offerings in a wide area using a throwing stick.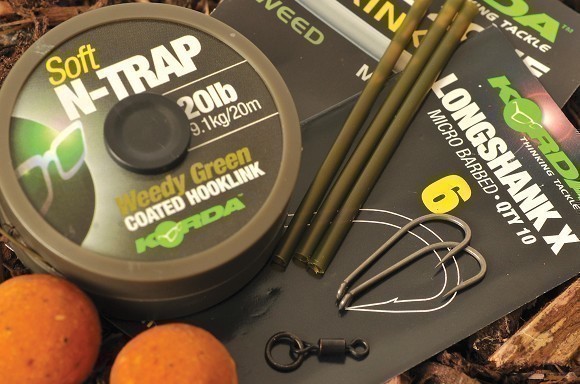 1 These are all the components you'll need for Elliott's rig.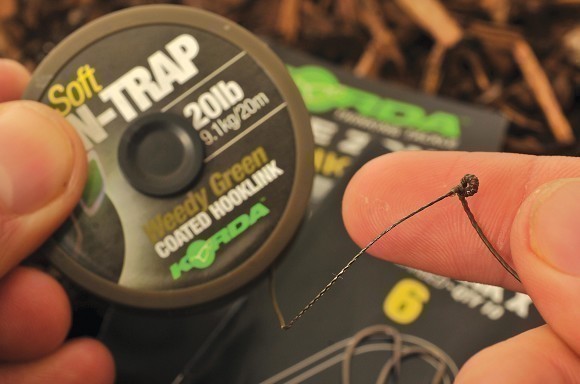 2 Strip back a few inches of the coated material to expose the inner braid.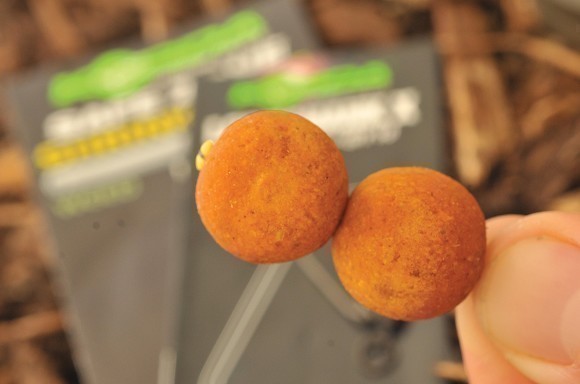 3 Now tie a Hair in this exposed braid section and slide on two boilies.
4 Measure your Hair length next like this before moving onto step five.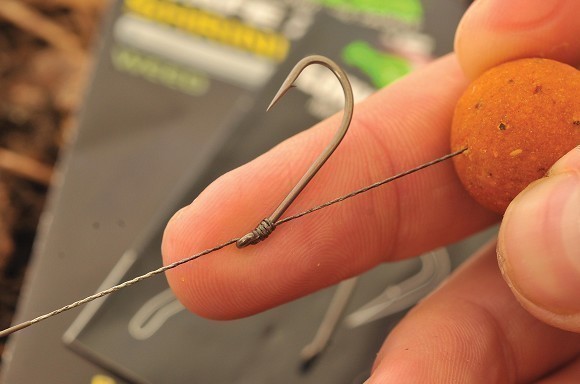 5 Now whip the hook onto the hooklink securely using a Knotless Knot.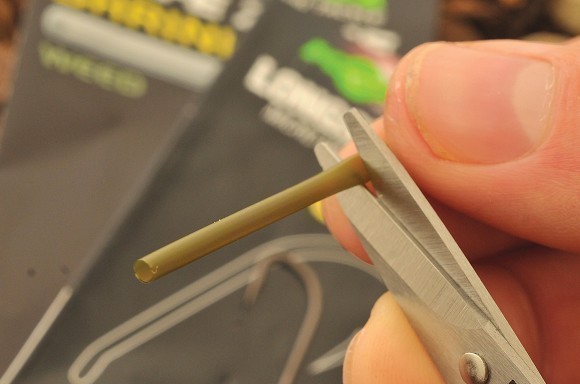 6 Trim off an inch or so of shrink tubing now ready for the next stages.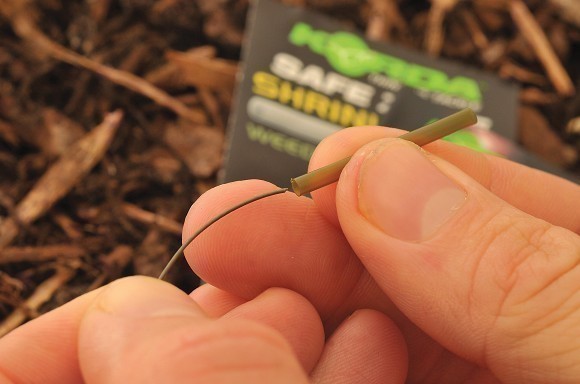 7 Slide your section of shrink tubing onto the hooklink like so.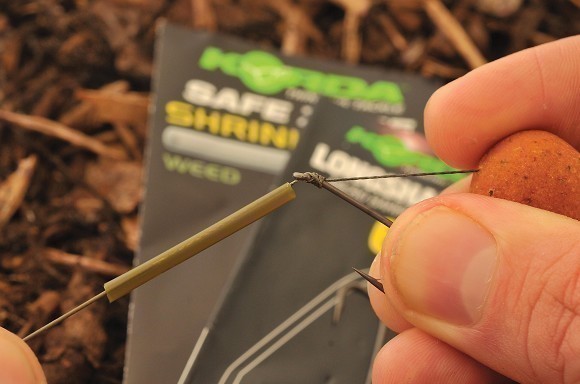 8 Importantly the tubing will encourage the hook to flip and catch hold.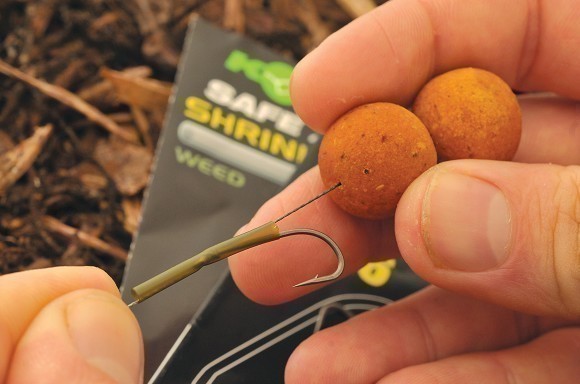 9 Take it down the hook shank so that it's positioned opposite the barb.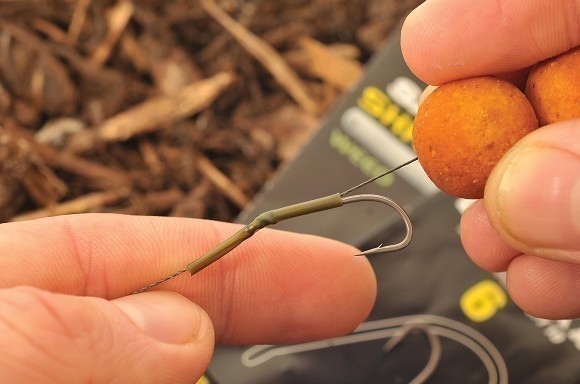 10 Carefully steam the tubing so that it shrinks down tightly like this.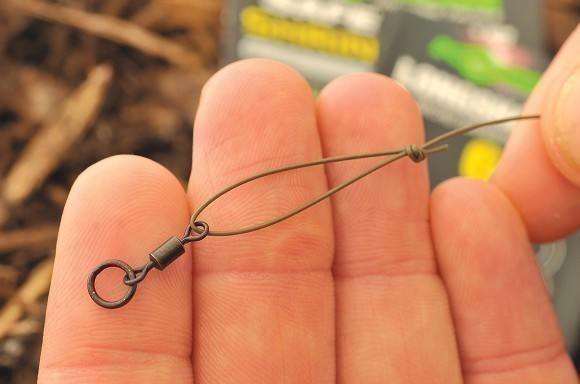 11 Attach a size 8 ring swivel to the other end using an Overhand-Loop.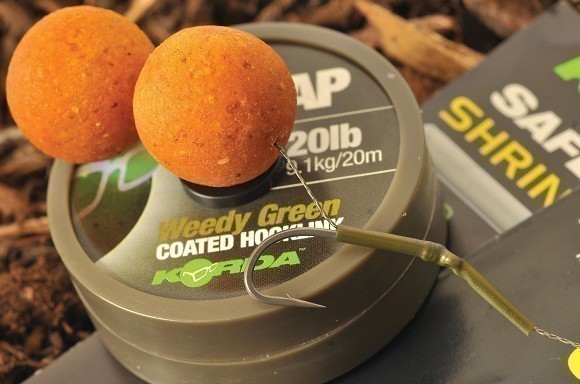 12 This rig can be very selective and will often outwit the bigger fish.