How to tie the Roddie Rig
You've used the Choddie; you've raved about the Ronnie; and now it's time for the Roddie! Is this the ultimate pop-up presentation?
We all know how good the conventional Chod Rig is at presenting a pop-up hookbait down over all sorts of stuff on the bottom: bits of weed, silt and leaves, giving the perfect presentation every time. However, on occasions it can be a little bit blatant. The Roddie is a hugely effective alternative to the conventional Chod Rig, and it incorporates the super effective hooking mechanics of the Ronnie end section. Essentially, you end up with a really consistent presentation that is a little subtler low lying pop-up presentation that will fool even the wariest feeding carp.
Whether you are constructing the end section yourself or buying the readymade versions, all you have to do is mount them as a flying hook section on a conventional Chod set-up. Make sure whatever hookbait you use that the bait can settle down nice and gently, balanced to settle slowly under the weight of the Camflex leadcore or Leadfree - or balanced with some Critical Mass Putty moulded around the shrink tube if you elect to fish it 'naked' style on a fluorocarbon leader or main line.
How to tie the Roddie
It's the ultimate low lying pop-up and here's how you tie it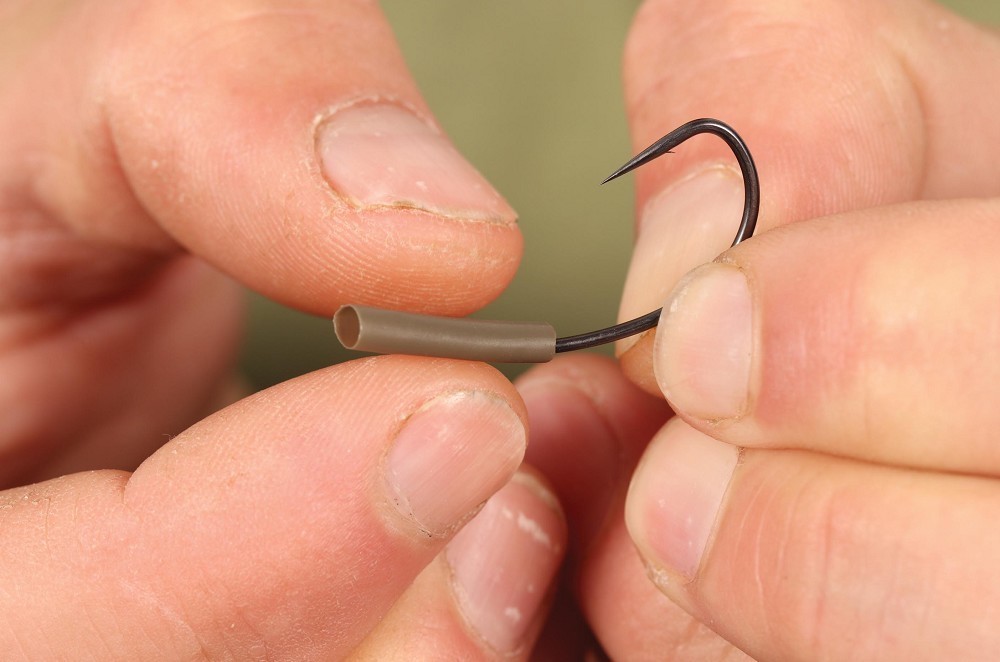 1. Start by cutting a 10-12mm length of Large Covert Shrink Tube and position the shrink tube onto the hook shank before mounting the size 12 Covert XT Flexi-Ring Kwik Lok Swivel onto the hook eye.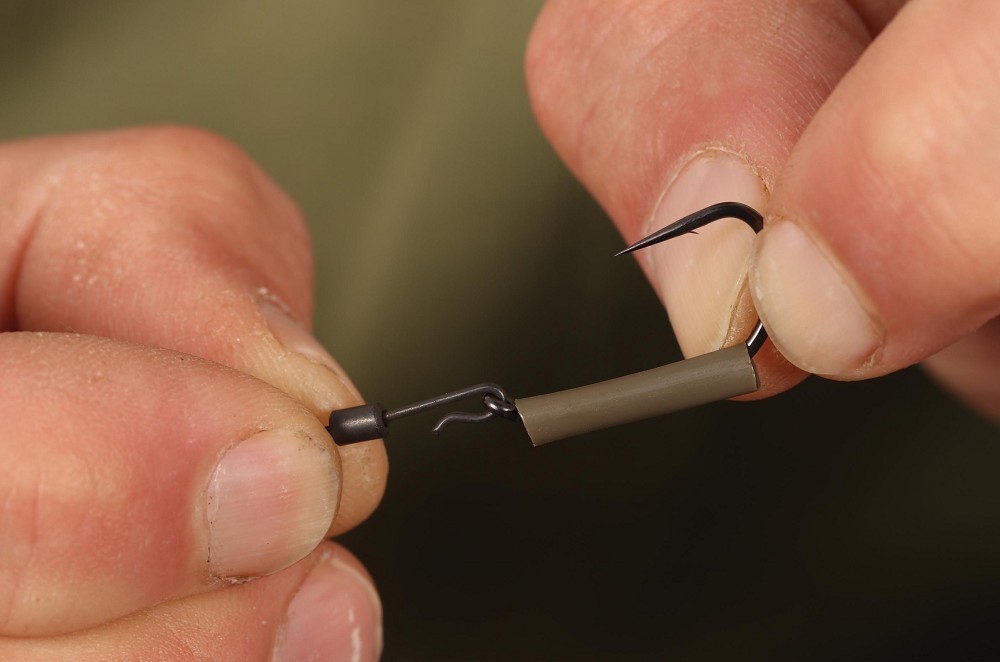 2. Pull the XT Kwik Lok crook onto the hook eye.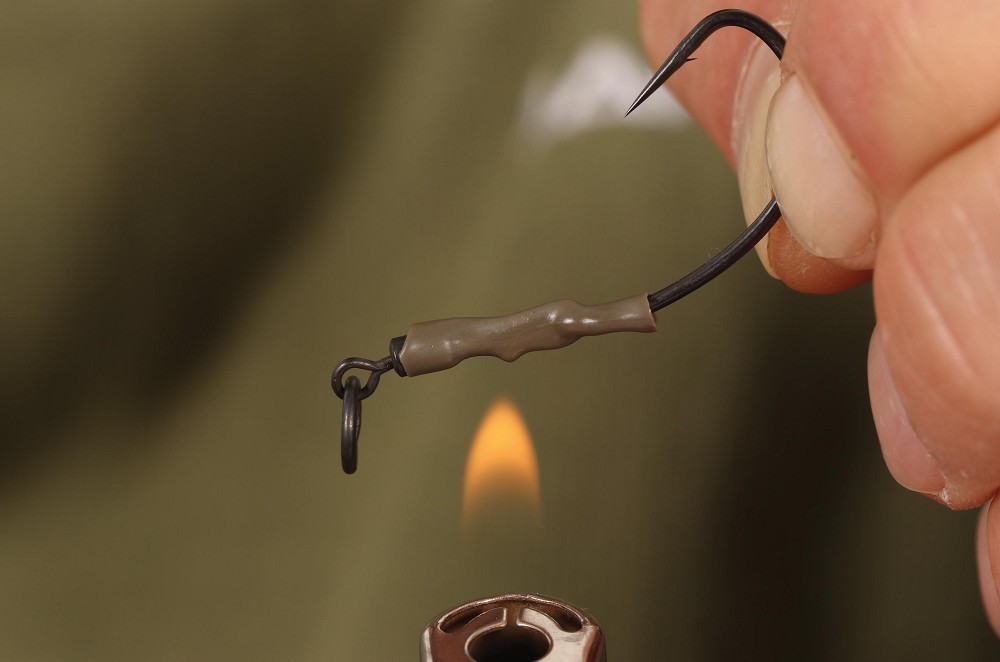 3. Now position the shrink tube as shown and shrink with a lighter (be careful not to burn yourself).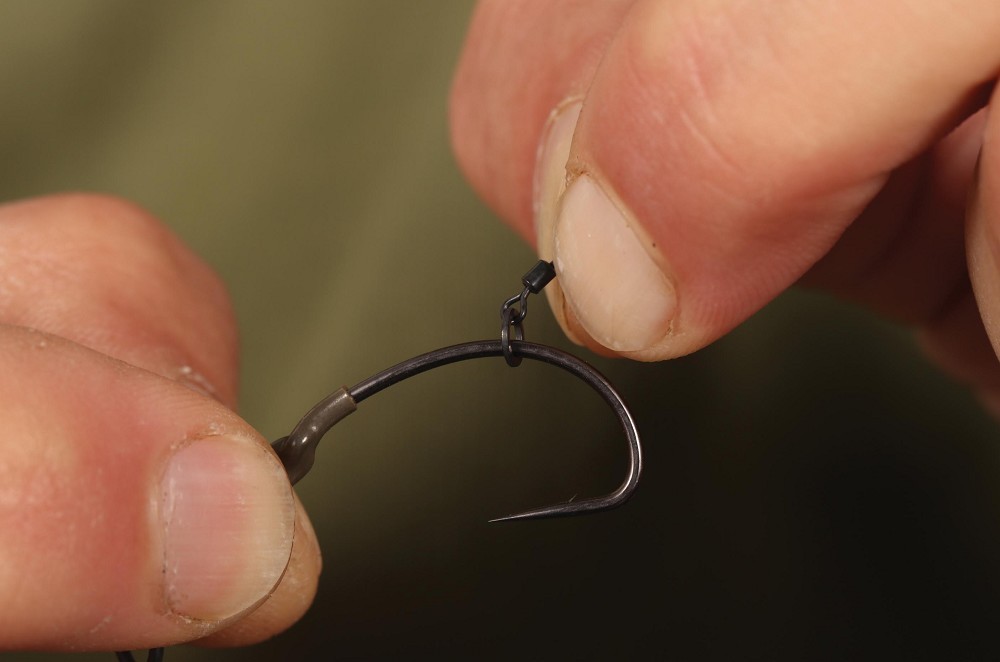 4. Mount a Covert Flexi Hook swivel onto the hook using the integral rig ring.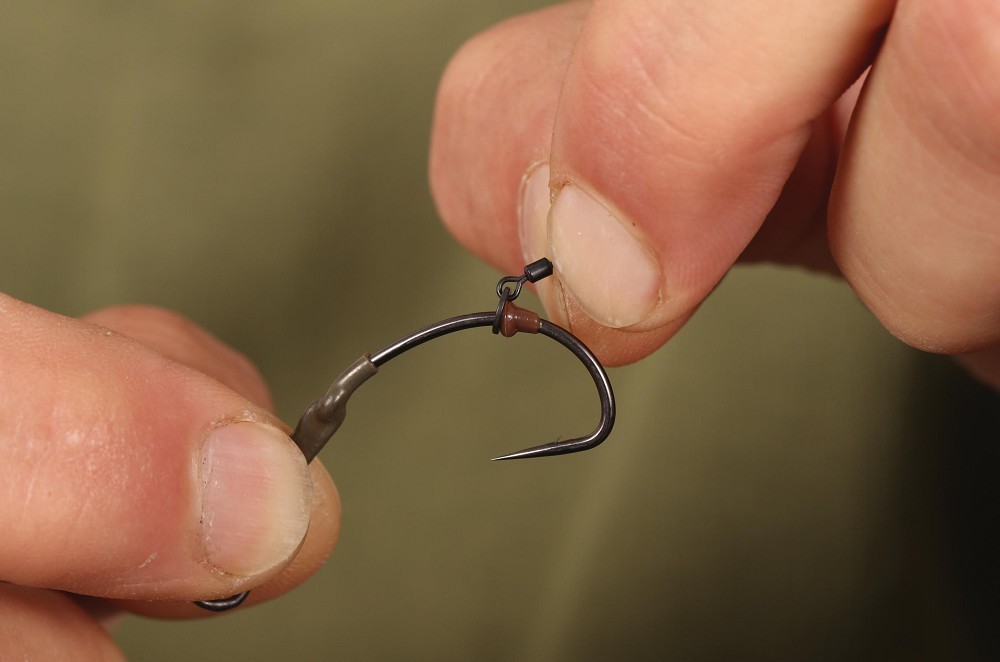 5. Push a Covert Hook Stop onto the Mugga and position the Hook Stop opposite the point/barb as shown.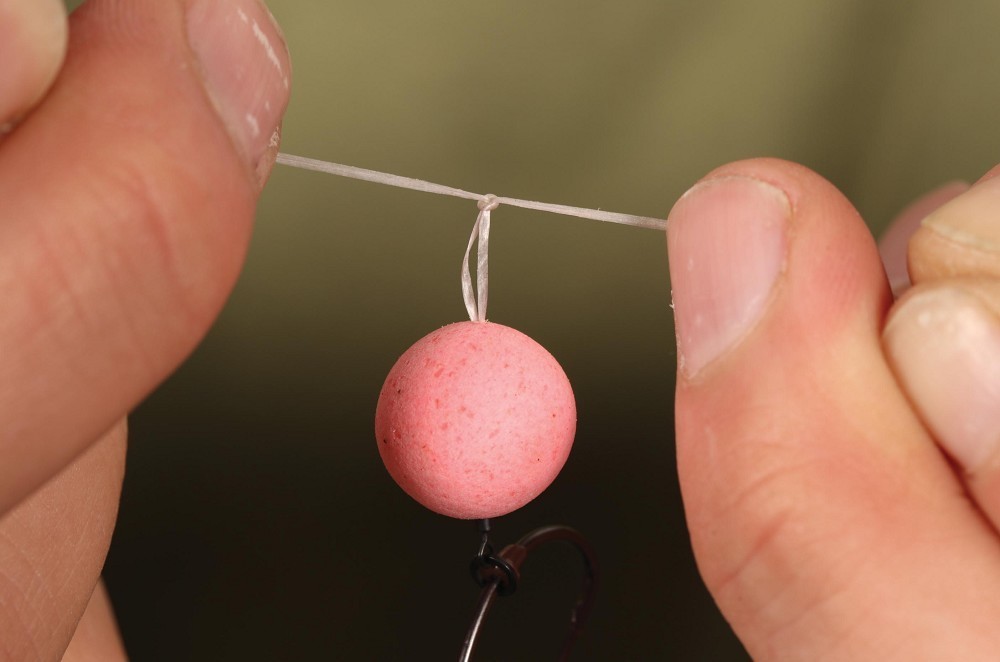 6. For easy bait mounting, loop some floss through the hook swivel and pull through a pop-up. Tie several Overhand Knots and cut the floss about 1cm from the bait, 'blobbing' the excess with a lighter.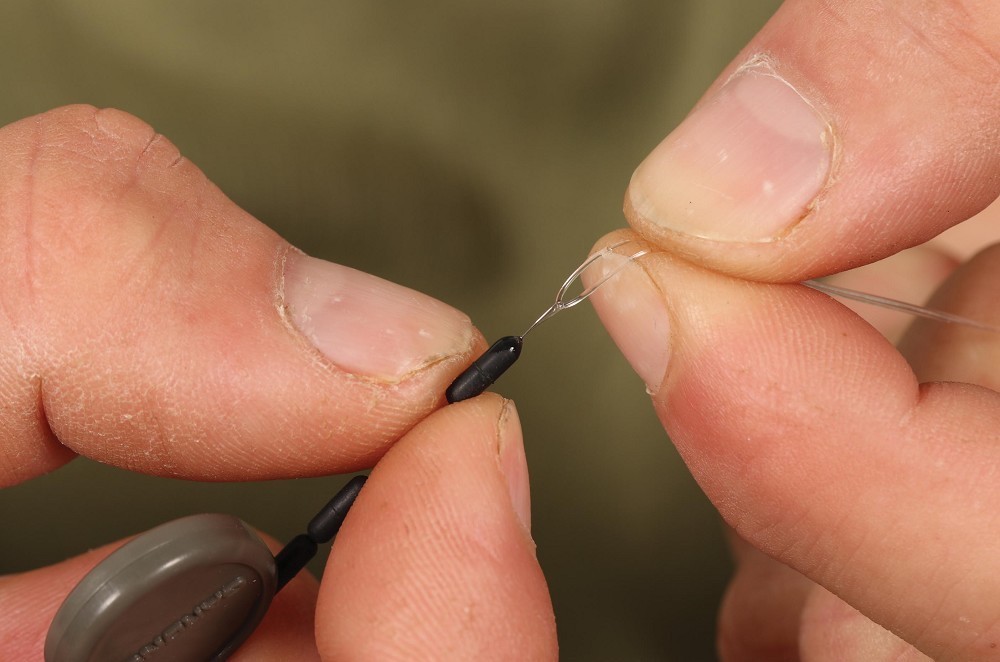 7. If you're fishing 'naked' (as shown), thread a medium sized Target Line Stop onto a length of fluorocarbon leader or main line. *Fluorocarbon is much more resilient to the swivel rubbing on it when compared to normal monofilament.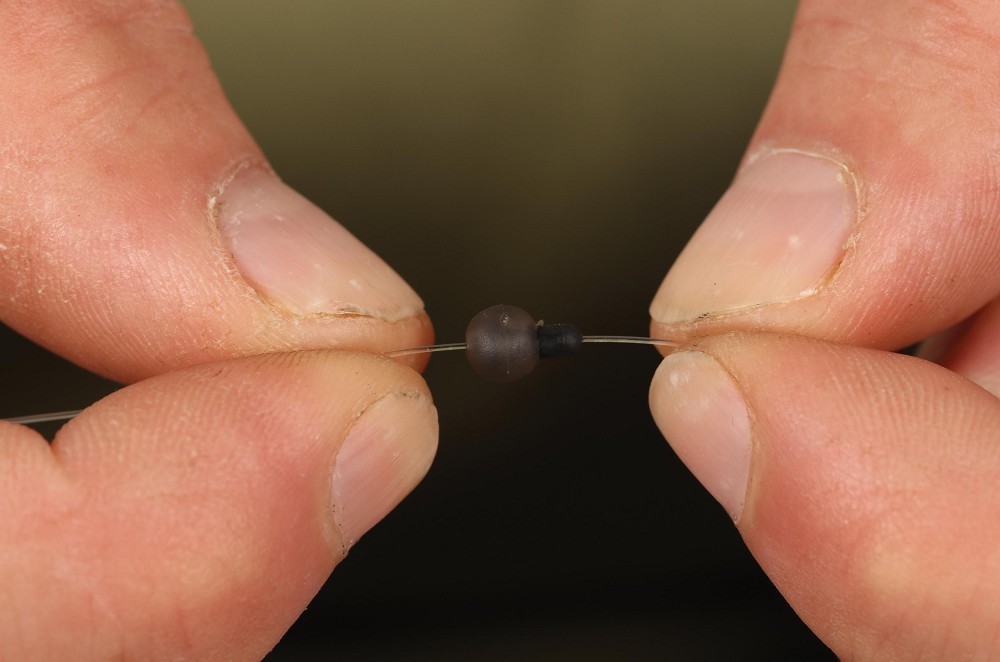 8. Follow this with a Covert Safety Bead and nestle it against the Line Stop as shown (the Safety Beads have a tapered bore).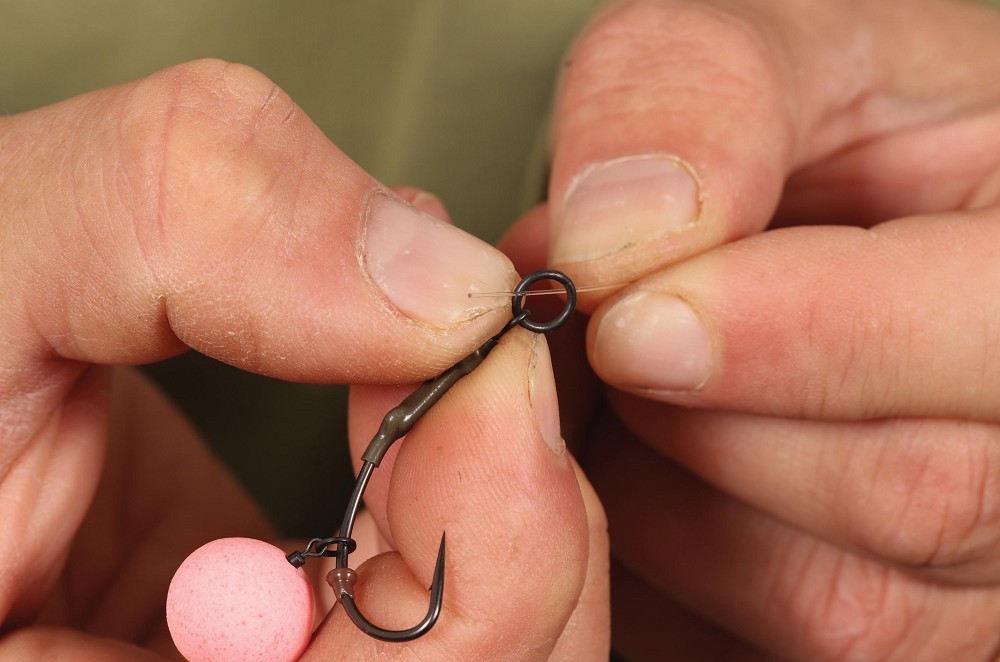 9. Thread on the Ronnie end section.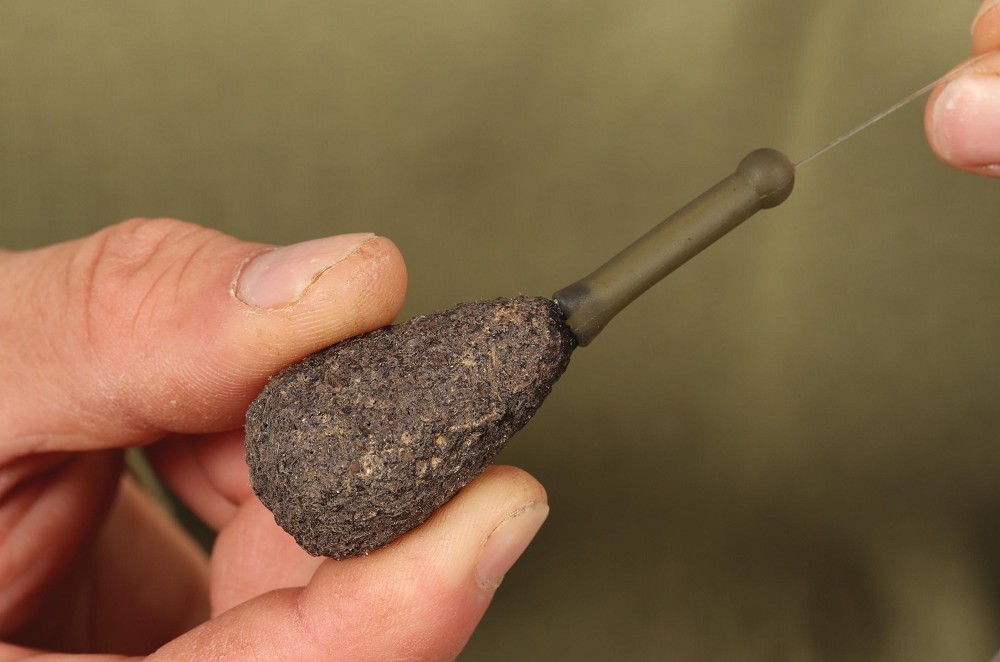 10. Follow this with a buffer bead and a lead size of your choice.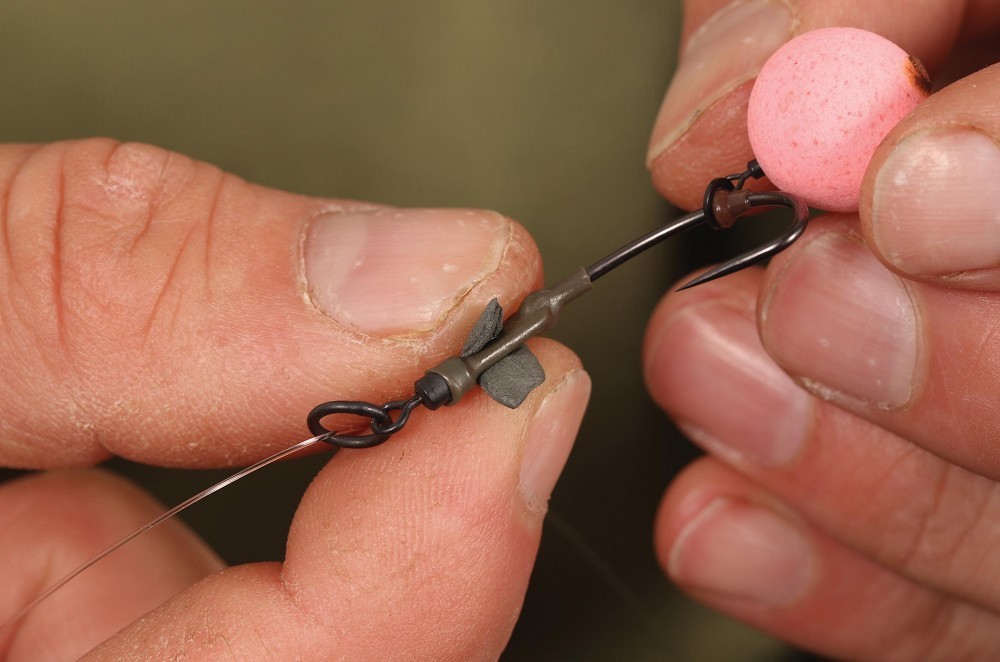 11. Mould some putty round the shrink tubing so the pop-up sinks slowly when tested.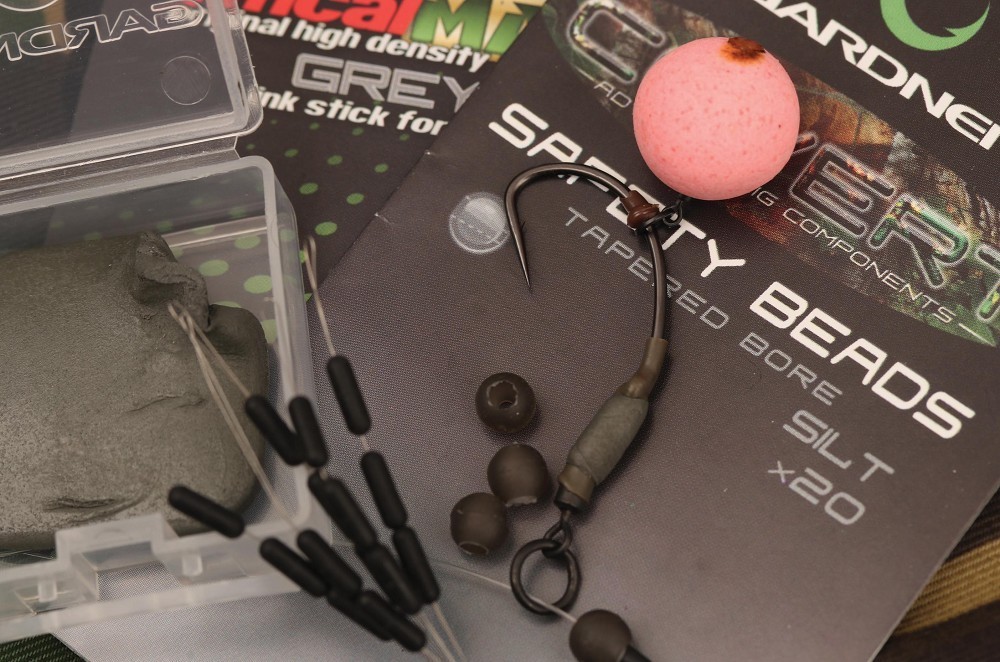 12. And here's the finished rig.