Alcove Syndicate Charity Carp Match 2018
In aid of Macmillan Cancer Support
The Alcove is a newly formed Carp Syndicate and is just less than one year old, the owners Dave Rice and Sean Lee have always wanted to hold a charity event each year and with the birth of this syndicate which they wanted to have a more of a community / social feel the time was right. Macmillan Cancer support was chosen as it has affected many members of the syndicate and everyone understands the vital and supportive work they carry out.
It was time to give something back
It was decided to hold a carp match over a weekend Friday 22nd June 19.30 till Sunday 24th June 13.00, with each competitor raising personal sponsorship for the event, added to this we would hold a raffle.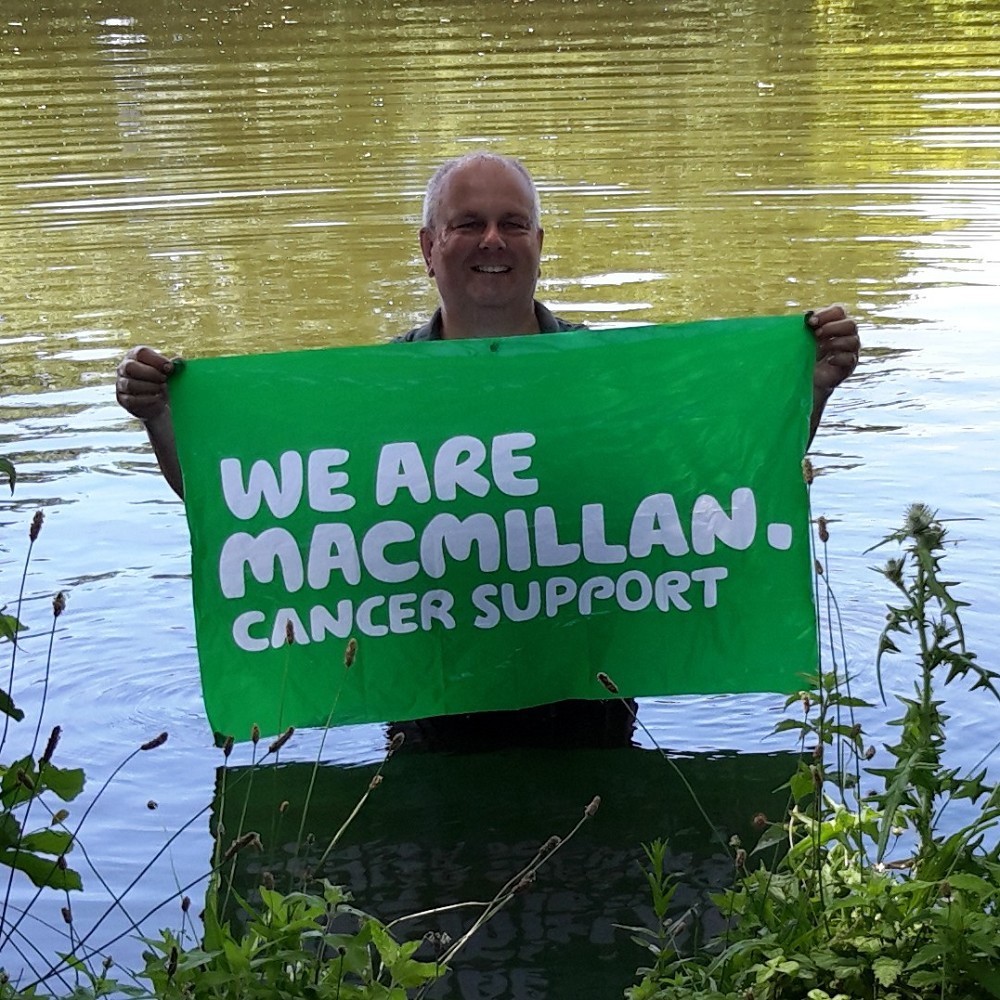 The take up for this event was amazing and the donation of prizes streamed in. The event took place and it was really enjoyed by all 29 anglers and supporters, a BBQ was held on the Saturday which went down rather well and gave time for everyone to socialise and partake in having a laugh (banter) which is all part of the Alcove Syndicate.
The initial total raised is £3,903.50 which is so much over the amount we hoped could be raised and there is still a bit more to go on top of that. As one of the major prizes of the match is being auctioned to the membership to add more funds to the cause, thanks to the generosity of the angler who won it.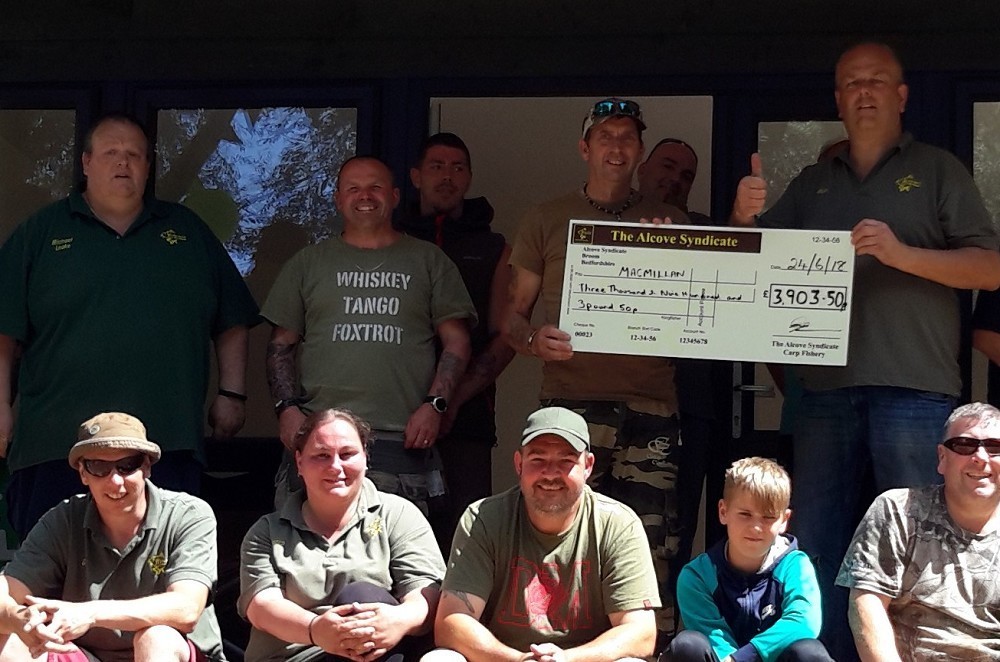 The raffle was a resounding success with some excellent prizes donated by members and local businesses (please see list below), over 1,100 tickets were sold.
The carp were not playing ball as with the weather it was pretty clear they will be spawning later this week (which will close the lake to give them their special time), all anglers appreciated the abundance of chilled drinks. The winners of the match were,
1st place Sean Lee 140lb 5oz a week's fishing in France at The Little Priest Lake
2nd place Paul Fitzgibbons 105lb 11oz, A Rod Hutchinson Hybrid Brolly System
3rd Place Joe Carroll 49lb 9oz, A set of Alcove clothing and 5 x 24 hr guest tickets
Largest fish went to Michal Tyburczy 25lb 8oz. 5 Kg of Mad baits bollies and popups
Sean Lee and David Rice would like to thank everyone involved, to all who donated items businesses and individuals, to all who took part in the match, people who sponsored the anglers, raffle ticket purchasers, helpers with the event and all the membership. With the syndicate being less than one year old we have created a tradition that we hold a charity carp match each year and the winner has to jump fully clothed into the lake, this was set by the winner and part owner Sean Lee and added to the overall enjoyment of the event.
Here are some of the companies we wish to thank for their kind donations, for more information and picture please visit https://www.alcovesyndicate.com/charityevent
The Little Priest Lakes in France
Mad Baits, St Neots
Korda Tackle
Viello's Hairdressers, Letchworth
Munch Box, Sandy
Morrisons, Shefford
Enterprize Tackle, Sandy
Matthew Clark, drink distributors