Dinton's Grey One at 45lb 4oz for Luke Vallory
Caught on the first night the venue was open after spawning
Luke Vallory wasted no time when Dinton re-opened after spawning and banked the Grey One at 45lb 4oz on the first night.
Luke fished to the bottom of a marginal shelf with a Krill pop-up glugged in Krill liquid over a bed of freebies to catch the elusive mirror.
"' The Grey One is an incredible old carp that had managed to avoid capture for over two years and one that left me in completely in awe," explained Luke.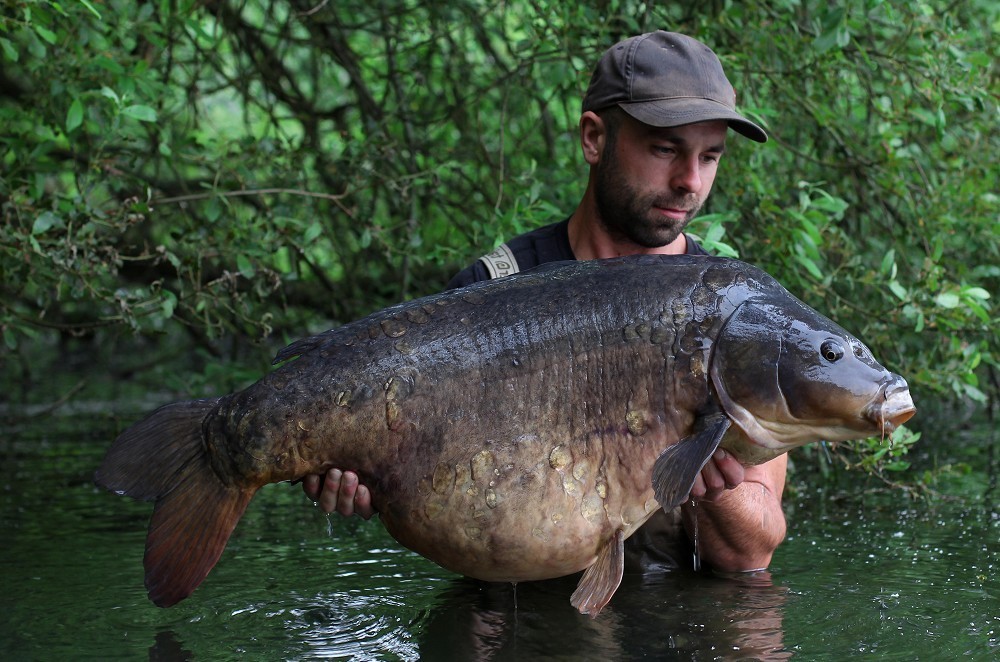 Luke with The Grey One at 45lb 4oz