New to CARPology's YouTube channel January 2021
Something to keep you entertained over the festive period...
Keep yourself entertained with a whole host of videos over on our YouTube channel, with special guests, product reviews and just general fishing chit chat what isn't there to love?
Part 4 : In The Mind Of Adam Penning
As you'd expect, this series is proving exceptionally popular, especially when Adam's covering topics such as rigs and hook sharpening (Part 3 and is over 2hrs long!). For the next segment of the series, Adam focuses his attention on bait and bait application. From special hookbaits and tiger nuts to his ultra precision when it comes to applying it is all covered, and it's LIVE on our YouTube channel now!
---
HARDWARE ROUND-UP
Is it really worth investing in a £500 carp rod?
CARPology's Joe Wooltorton talks us through his opinions and experience of using a set of Daiwa's high-end Basia X45 DF Carp Rods for the last 3 years. Watch Now
Sonik Carp's NEW kit for 2021
CARPology managed to get an early preview of Sonik's full 2021 range, which includes new bivvies, bedchairs, rods, reels and much, much more. Watch Now
Monsoon-proof Bedchair Cover!?
Need an extra layer of warmth this winter or simply wanting a single layer for next summer fishing? Then Fox have you and your bedchair covered with their new VRS bedhcair covers. Watch Now
New Titan T2 MK2
The Titan: a proper veteran of the bankside housing world, but how have the Nash design team improved this already bonafide classic? We take a look…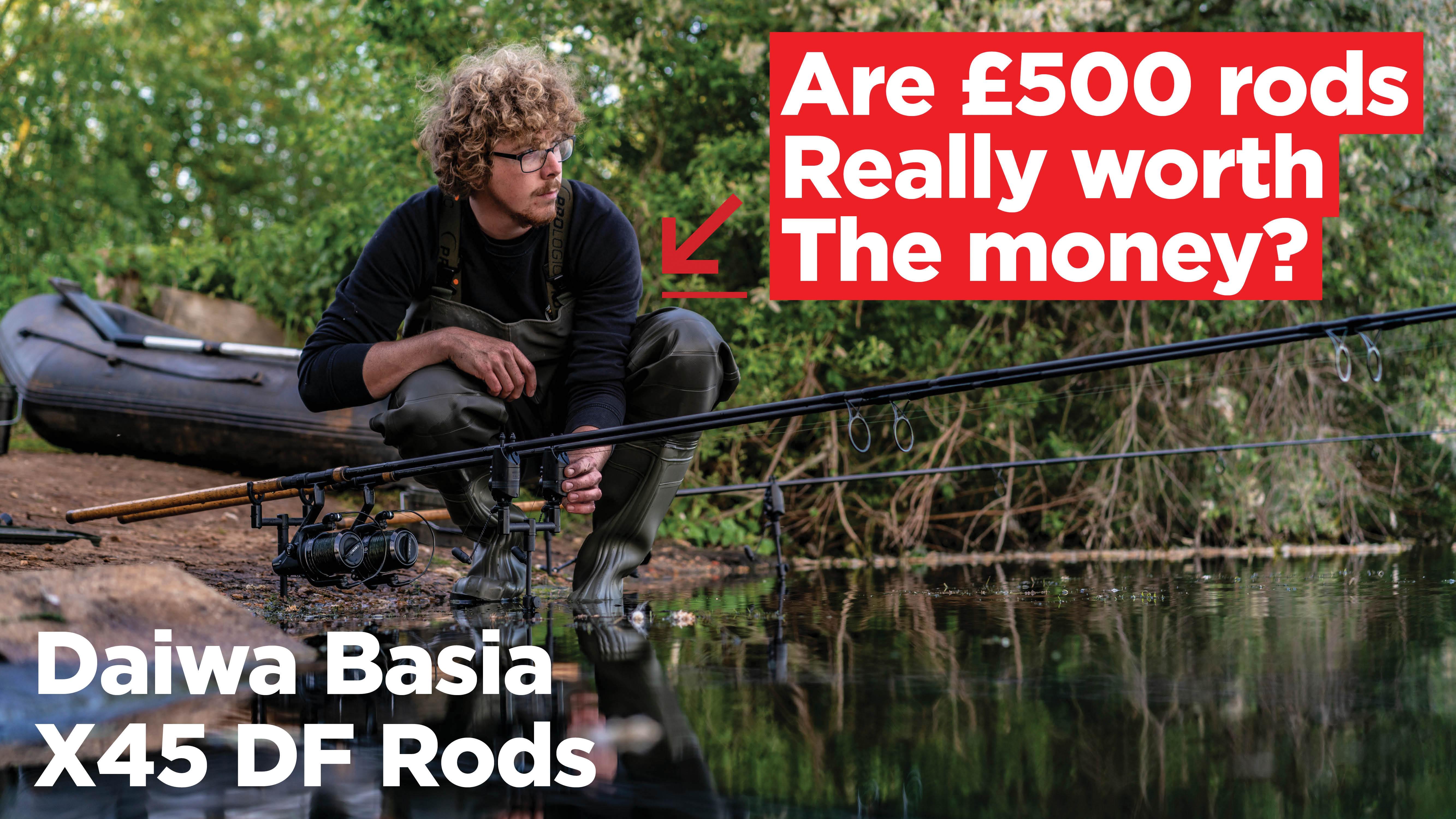 ---
2hr Frank Warwick Interview
During one of our longest films to date, Frank really opens up about his carp fishing, views on life and what keeps driving him. From his early pioneering trips to Lac Du Der, his decision to never chase the UK big fish circuit and to regrets, sacrifices and what it was really like to be part of the northwest carp fishing scene during the 90s.
---
Catch Carp With Chods! Rob Burgess Shows You How
Winter carp fishing can be a tricky affair, where the bottom is often covered in leaf litter, dying weed and debris. Couple that with deep silt, as Rob Burgess was faced with in this video and… well, you could struggle to present a bait! That is until you adopt Rob's super easy Chod Rig tactics which he uses to overcome a potentially tricky situation! Not only does he catch a carp for the camera, but he also reveals everything you need to know when it comes to Chod Rigs; from hooks to baits, Rob explains all in this must-watch, easy-to-follow guide to fishing with Chod Rigs!
---
'Rigs… A Load Of Old B******s!'
"If there are a thousand things which are important to me in carp fishing, then rigs come around number 937 on that list; there is simply too much crap talked about them," boldly states carp fishing legend, Ian Chillcott. "I have only ever found one style of fishing Hair Rigs, and that came from Lenny Middleton in 1980. Everything 'invented' since, is just an adaptation of the original. It was the rig that I would use, and I am sure, very effectively too." In this video, Chilly goes into depth about the fundamentals of a carp rig and why you shouldn't be led by fashions, as he wonderfully sums up… "There is no denying that the mechanics of the Hair Rig should never have to be as complicated as some would have you believe."
---
Open Access Venues: Boathouse Fishery Review
Have you been enjoying Stu Lennox and Chris Eaglestone's Open Access series within these pages? If so, you'll be pleased to know there's now a video series too! Stu kicks it off with a 48hr session on The Boathouse: a 5-acre lake set amidst the most beautiful and tranquil south Shropshire hills. Not only does he look at all the facilities, give you a venue tour, and have a chat with the owner, he also catches a shedload of carp, revealing the tactics and methods he's using. A proper must-watch which is LIVE now. Oh, and while you're there, remember to subscribe to the channel!
---
Frank Warwick Talks Us Through His New Carp Rods
Carp fishing veteron, Frank Warwick, has been at the forefront of the industry for decades and has influenced the tactics, tackle and baits used by thousands of carp anglers the world over during his time. Now Frank has combined his knowledge and requirements with Sonik's build quality to launch his very own signature carp fishing rods: The Gravity XFW. They look like a thing of pure beauty and can clearly launch a lead a long, long way! At the end of November we caught up with Frank to get the lowdown on this new collection. Click here to watch the video!
---
Guide To Zig Rigs
Catching a carp from the 62-acre Carp Society Horseshoe Lake at the end of November could seem pretty daunting, especially when the lake's been fishing poorly. Despite this, Ches Boughen was able to catch a couple of carp for the camera using Zig Rigs - in fact, he was the only carp angler on the lake to catch during our stay! In this short film, Ches shows how he went about his session, from picking the swim to the rigs and methods he employed. Watch the video now.
---
Tom Maker: Winter Day Sessions
If you look on any social media site, you'll be very aware that Tom Maker is having a phenomenal year (head to page 72 for all the stats and a step-by-step guide to how he ties his Fluorocarbon D-Rig). Because of this, we just had to hook up with him for a simple day session at the fabulous Brasenose 2 on the Linear Fisheries complex to capture exactly what his secrets are… 'Golden bollocks' is our conclusion after a new lake record slipped into the net! Tom covers everything from his session prep to wafter rigs and how making small hookbait changes can result in big outcomes (read: in Tom's case, a 46lb+ mirror in his landing net!).
---