New To Ology's YouTube Feb '21
Lockdown 3.0 is upon us, but fear not because our YouTube channel is here to keep you entertained!
Open Access Venues: Twynersh Fishery
In this new video version of CARPology's Open Access series, we follow Stu Lennox on his next adventure, this time to the stunning Twynersh complex in Surrey. Fishing on Pit 7, Stu pits his wits amongst 70 wary carp, adopting a variety of tactics which certainly go against the grain… one being margin fishing in November! He covers all his tactics, rigs and baits which he uses to great success, along with giving you a very detailed review of this complex. Click here to watch the full video.
---
Winter Carp Fishing Tutorial!
In a new, two-part series, Adam Penning's back in front of the camera to talk about winter carp fishing in some depth. In the first part, he discusses the key elements of his cold-water approach which give him an edge, and which undoubtedly help him catch more. In part two, he covers two of the most popular subjects: carp rigs and carp bait. He also presents his first live promo of his famous 'Depth Charge' system (above); this unique PVA bag set-up allows the use of solid PVA bags with all manner of rigs and can be tied in a matter of seconds.
"Quality real content as always. As other people have said, no sales pitch, just sharing his years of experience." Oyay69
"Thank you, thank you, thank you! Another top notch bit of advice and sensible information." James Guinn
"Thoroughly enjoyed every minute of this series, so much knowledge and a pleasure to listen to. Top chap." Matthew Tilly
---
Hardware Round-Up
Nash Titan T1 MK2
Although the fundamental principles of its design remain, the Titan has undergone plenty of changes over that time, and the latest update is the Titan T1 MK2. Here's what we made of this bankside legend!
MoJo by Frank Warwick and Vital Baits
This latest offering came at a time when Frank Warwick has got his 'MoJo' for fishing back, hence the name. In this video, Frank goes into depth about the bait, why he loves it, and what it could offer you. Watch now!
ND Tackle's K9 bite alarms reviewed
New Directions's brand-new K9s are an absolute tech fest! Tone, sensitivity, volume, night light, illuminated snag ears, a phone app to control them... the list goes on and it's all topped off by a mega price tag! Watch now!
Sonik's BRAND-NEW AXS Bedchair
Sonik's new AXS Duralloy Levelbed has its legs in places other beds can't reach… (it'll make sense when you watch the video!) We check out what could be the lightest - and most compact - bedchair on the market to date!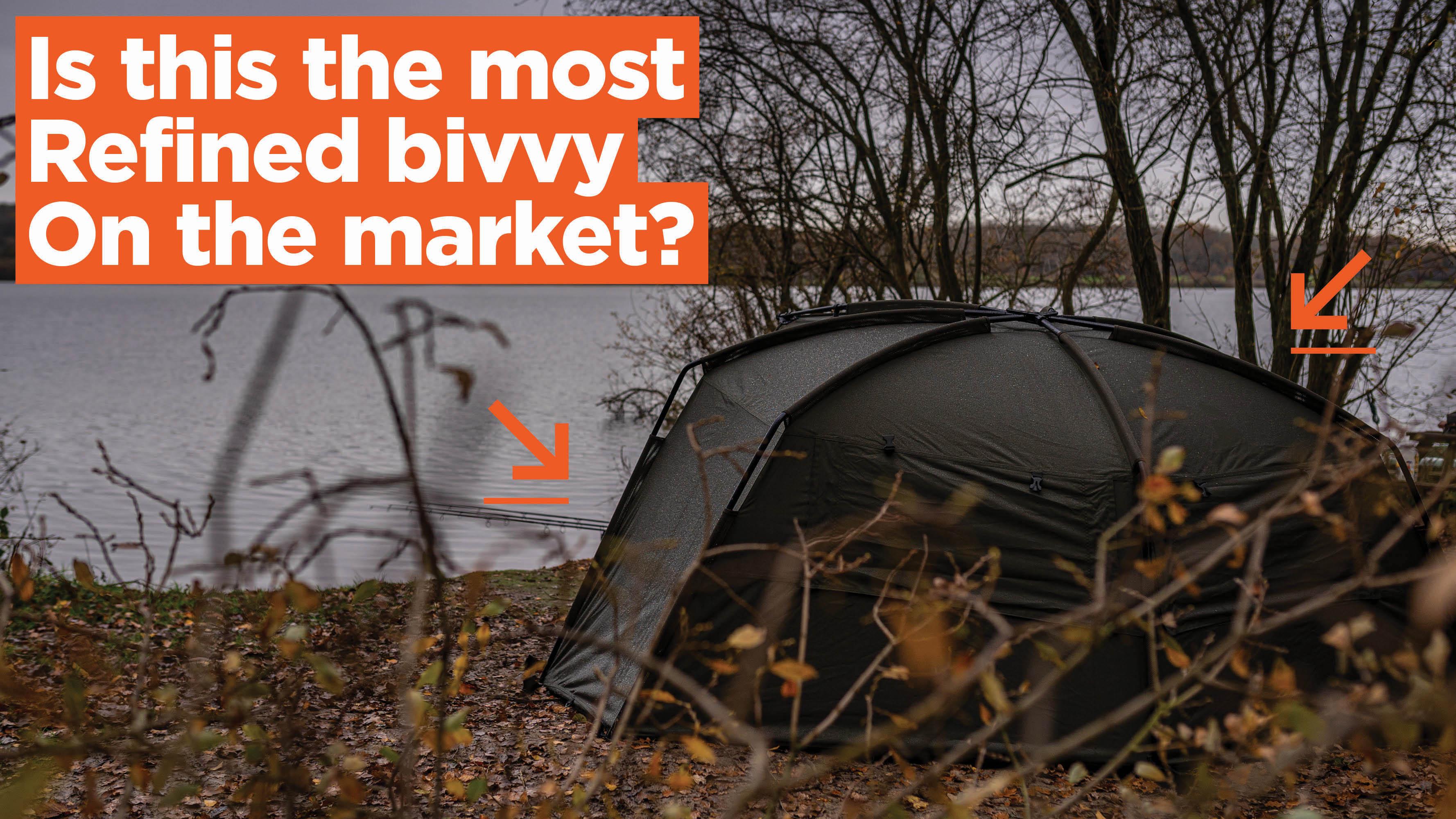 ---
Winter carp fishing: over 90+ carp in one shoal!
CARPology's Joe Wooltorton once again is joined by Jay and Chris from Back Of The Landing Net. For their latest winter trip, the guys head to Wally's Carp Lake just outside of Weymouth, where conditions were Baltic, but still productive. By chance, whilst using the drone to capture some aerial footage for the film, they spotted something that would completely change the session…