New To Ology's YouTube June '21
Sit back and enjoy carp fishing content on our CARPologyTV channel!
How Ian Chillcott Approaches a 48hr Session
Back in April, we caught up with CARPology regular (both in print and on our YouTube channel), Ian Chillcott, for the final 24hrs of his session at Lake Porchard in the Cotswolds—and things couldn't have gotten off to a better start… On our arrival Chilly had a stunning 20lb+ mirror waiting for us in the net! During this feature-length film, Ian talks through everything he's doing in great depth, from finding clear spots in the weed to how he's effectively fishing Hinged Stiff Links in that situation.
---
HARDWARE
LIVE Bank Test of Prologic's NEW C Series Rods!
For carp anglers that do not want to carry several different carp rods to the bank, the C-Series from Prologic can certainly help. These all-round carp rods have been built to offer fantastic performance combined with the style and features of the premium-priced rod without breaking the bank, and in this short carp fishing tackle review film, we head to Chad Lakes in the Cotswolds with Ben Steger from Prologic to give these rods a good trialling. Watch the full video here!
FIVE REASONS to love Nash Tackle's X Series carp rods
Younger viewers might associate Nash Tackle's involvement in the rod market solely with the hugely successful Scope range, but the Essex company's pedigree goes much deeper. Kevin Nash himself had his initials on some classic Daiwa carbon decades ago and his own Nash brand have produced some hugely impressive sticks since the 1990s. Next off the production line is the new X Series. CARPology's Thom Airs runs through five reasons to love Nash Tackle's X Series carp rods. Watch the full video here!
GAME-CHANGER! Liquid-Filled Hookbaits
Fluoro pop-ups? Old hat. Boosted bottom-baits? Pah! Paste-wrapped hookbait? Been-there-tried-that! If you're looking for an edge when it comes to your hookbait choice, then you need to watch this video! LK Baits have something that's genuinely unique into today's bait market: liquid-filled hookbaits! These special hookbaits aren't just packed with attraction—they taste incredible too, as CARPology's Joe Wooltorton will show you! Watch the full video here!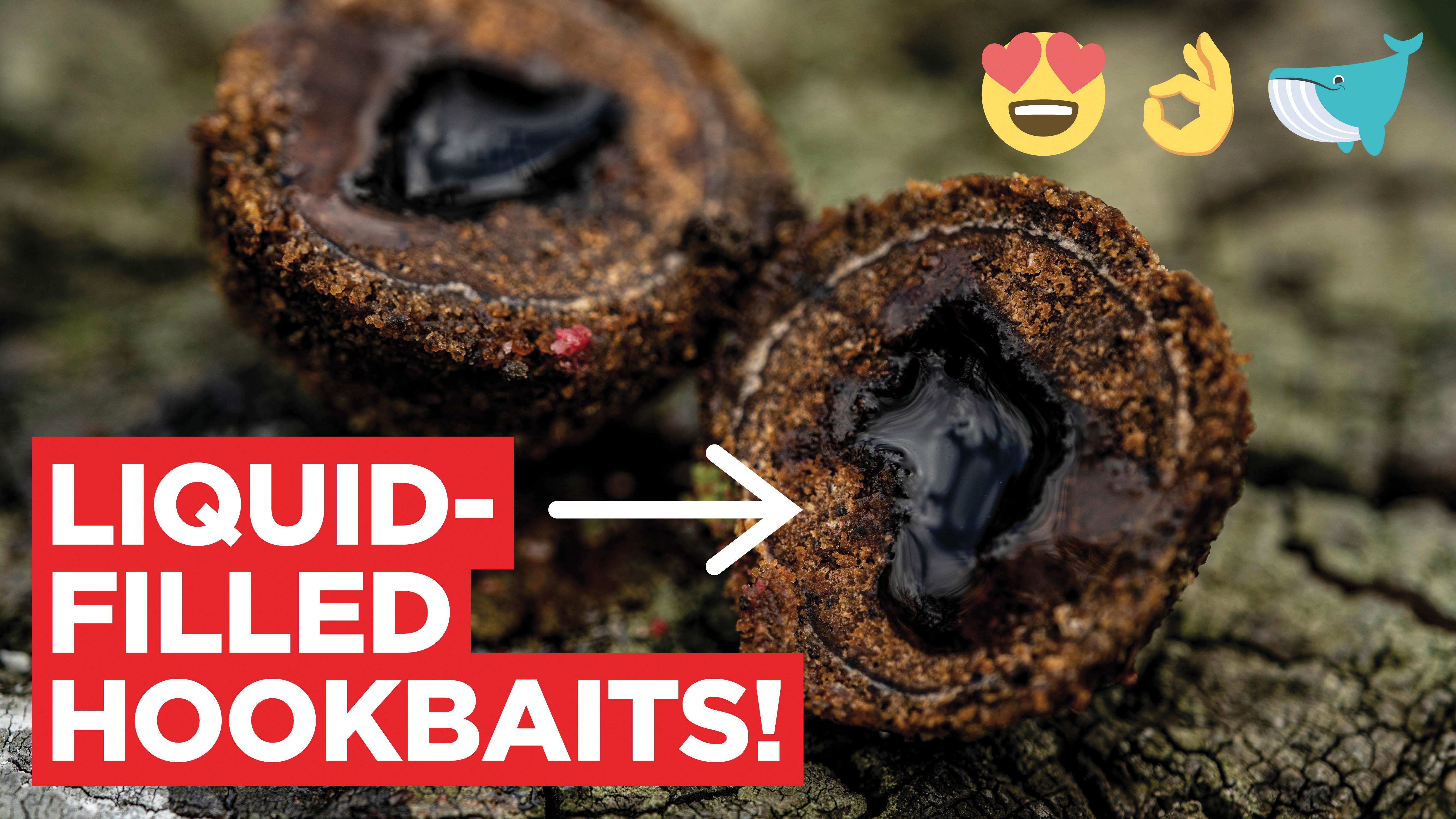 ---
51m baiting pole! Bites within 30 seconds! This is carp fishing Oli Davies style!
With 36hrs at his disposal, Nash Tackle's Oli Davies opted to start on the Crayfish Pool on the Horton complex after seeing some showing fish late on the first night. That proved to be a cracking choice… With 3 quick bites in under 24hrs—one of which came within 30 seconds of him dropping his rig!—Oli demonstrates perfectly how effective the Bushwhacker Baiting Pole can be in the right hands. It's certainly action-packed!
---
5 Photography/Videography Essentials
Looking to improve your photography and videography skills? CARPology's own videographer, Luke Venus, is here to help. Luke outlines his must-have essentials which help him capture the stunning images you see on our social feeds, in our product reviews (p.138) and the amazing carp fishing video footage you consume on CARPologyTV's YouTube channel. Watch the video here!
---
An EPIC spring session: 17 carp in 48hrs!
There are good sessions, and then there are epic sessions, and then there are biblical sessions, and during their latest outing, CARPology's Joe Wooltorton and Luke Venus very much experienced the latter! Enjoying 48hrs at the stunning Welham Estate Lake, Joe and Luke use a wide range of methods, tactics and tricks to outwit a total of 17 stunning looking carp (cue: check out the thumbnail above). Sit back and enjoy the show!