New To Ology's YouTube Mar '21
Everything new to our CARPologyTV channel in March!
Beyond Burghfield! A Q&A with Greg Ellis
2020 was a year to remember for Avid Carp's Greg Ellis: catching the Burghfield Common and winning the Carp Angler of the Year award being just two of the many highlights. We caught up with him on the banks of his winter water as he explained what's keeping him motivated through the colder months (read: another sixty-pounder, but this time it's a mirror)…
---
Good at hiding £900 tackle purchases from your partner? Watch this…
Tackle purchases don't really come much more expensive than a Nash Tackle Power Barrow. Okay, so there's no way of dressing this one up: if you don't have near-on a £1,000 to throw at something which a similar product could do for a tenth of that figure, then DO NOT watch this video. However, if you do have that sort of budget, then one of these two wheelbarrows will change your carp fishing life—forever! Watch the full video here!
Going on a long session? You definitely NEED this…
When you're on a long session (think: a week or two fishing in France) you need luxury. Whether it's blissfully hot or a storm's raging, you need additional housing that keeps you dry and comfortable. Enter the 4D Screenhouse from Avid Carp: a carpy coloured tent (including some lovely camo mesh) which offers additional cover for cooking, socialising or lake-watching. When it's wet, keep the doors and windows done up; when the sky clears, tie back the sides to create a large, open front where you can overlook the whole of your carp fishing swim whilst sipping on your 2005 Merlot (or Peroni if you're a lager man). In this video we cover everything you need to know about this brilliant new product. Watch the video here!
This 'Singles' set-up is light on your arm and wallet
New Direction Tackle recently asked us to have a look at their fancy-looking 'Carbon 3 Rod Singles System' (along with some other tasty buzzer bars and banksticks, but more on those in the video). Not only does it look a million dollars, it's also incredibly light and unlike other 'Singles' style rod set-ups which are on the market, owning it doesn't involve getting 5 numbers on the National Lottery. You can win them!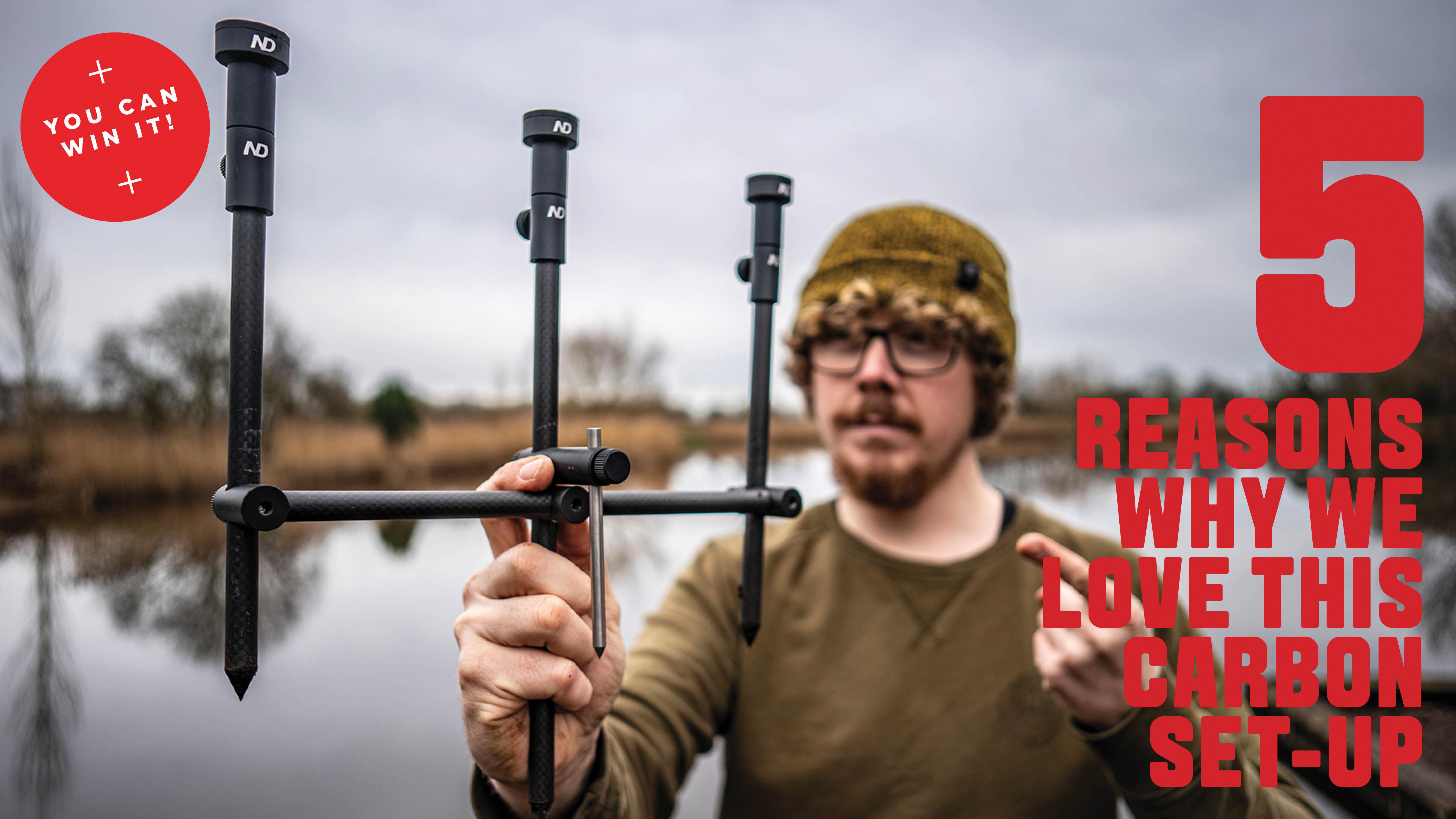 ---
Does your hookbait really make a difference? NO! according to Ian Chillcott
You can always rely on Chilly to deliver 'no bullsh*t' advice! And in the latest video for his 'No Bullsh*t, Just Good Solid Angling' series, he reveals his thoughts on fluoro pop-ups, why he doesn't use wafter hookbaits, hookbait size, glugging, reasons to use certain hookbaits and much, much more (the chapters are listed to your right).