Stunning brace for Kev Hewitt
Caught from Bluebell's Kingfisher
Kev Hewitt caught this stunning pair of beauties from Bluebell's Kingfisher Lake this week.
The 31lb 6oz common was caught off the top on a Duo Floater Hookbait amongst 6mm floating pellets.
Having seen carp fizzing the previous morning, Kev presented a PVA bag of pellets to a tiny clear spot. A single grain of corn soaked in Aquasweet fished to this area resulted in the long, lean mirror.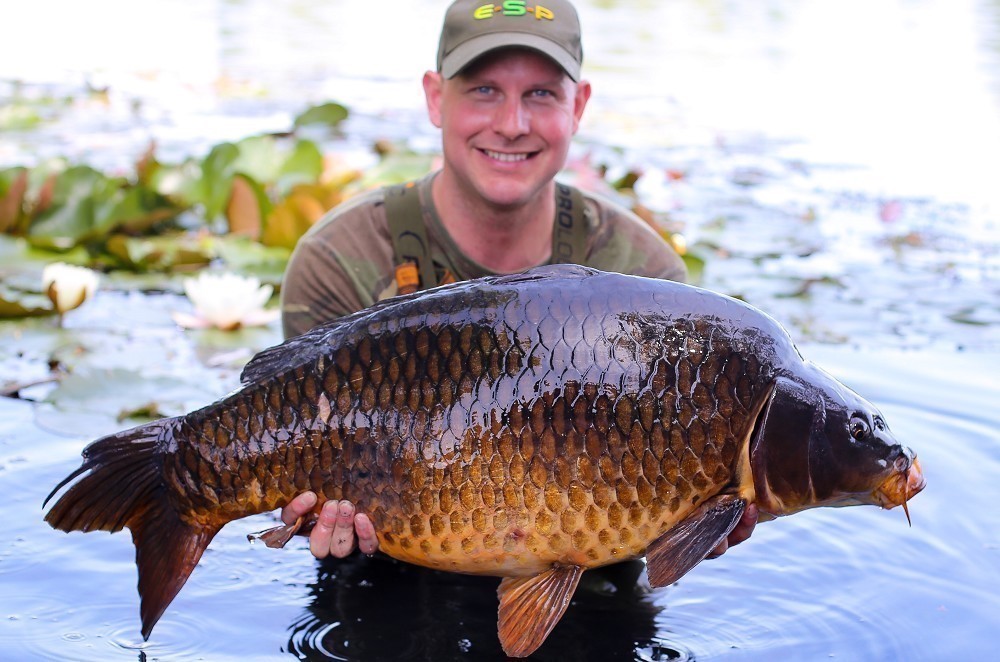 Kev Hewitt with the 31lb 6oz common