The New 4x4s of the Bank
Two new barrows from Avid, both packed with unique, make-life-easier features.
Like all of Avid's products, the new Transit range of barrows boasts many first. They're strong, more angler-friendly and feature-packed, but there's more to this collection than mere journo sales words. In fact, they do include many 'worldwide barrow' firsts, such as a unique adjustable-handle system that allows you to customise them to suit your height. If you're unfamiliar with barrows, you probably won't be aware that on most barrows the handles are set in one position so regardless of your height, you often have to bend your arms when pushing the barrow. Although this may not seem like a big deal over short distances, it can really put a strain on your back and shoulders if your barrowing long distances. By adjusting the length of the handles to suit your height, you can customise the barrows so you can push them with your arms straight all the time. This will reduce the strain on your body and make pushing them over long distances a piece of cake.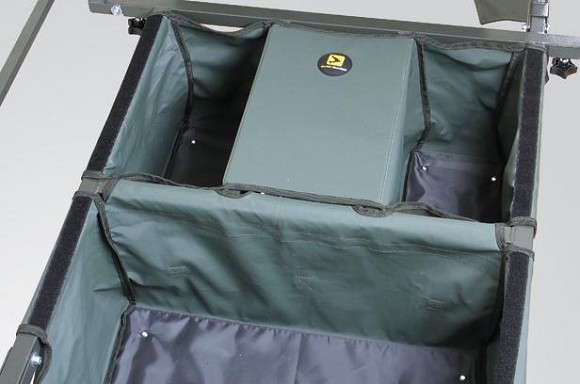 As well as designing this new handle, Avid have also made the legs on the barrows considerably shorter. Again, right now, as Maximum Carp 'test pushes' these two Transit models, it seems like such an obvious development, but until now we've all 'just-got-on-with-it' and suffered the annoyance of the legs catching on the ground when pushing the barrow over uneven terrain.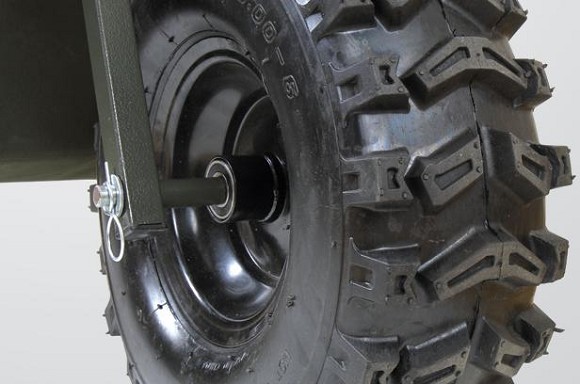 As we've just mentioned, there are two barrows in the range, both featuring the unique handle design and short leg system. As well as this, they both come supplied with a chunky all-terrain tyre (if you'd prefer a different wheel, there's a slightly narrower wheel available) and a FREE Wheel Bag.
The bigger brother - The Hummer of the collection - is called The Transit X and is designed for transporting huge loads over large distances. It has a large central pocket that perfectly accommodates one of the Transit 2 Bags and two pockets either side of the wheel that allow you to distribute the weight better across the front of the barrow. It also has side rails and a front pannier bag. To ensure that your gear stored inside the barrow's pockets stays protected, it comes supplied with a hardwearing cover.
If you fancy something a little more compact and stripped-out, the standard Transit maybe exactly what you're looking for. It boasts all the hallmark features of its bigger brother, but it doesn't have the side rails, pockets either side of the wheel and the front pannier.
£189.99 and £129.99; avidcarp.com
This review was taken from Issue 24 (May 2013) of Maximum Carp magazine. Be the first to read Maximum Carp's articles in print before they're posted on-line, and get your hands on loads of additional content by subscribing on-line.